Events
Events
Events
The Changing Face of Communication: Where have we been and where are we going?
Join the Lillian Lodge Kopenhaver Center at FIU in partnership with Rowan University on Monday, November 15 for a virtual workshop with Executive Director and Newsroom Leader at EdSource, Anne Vasquez. This event is free and open to the public.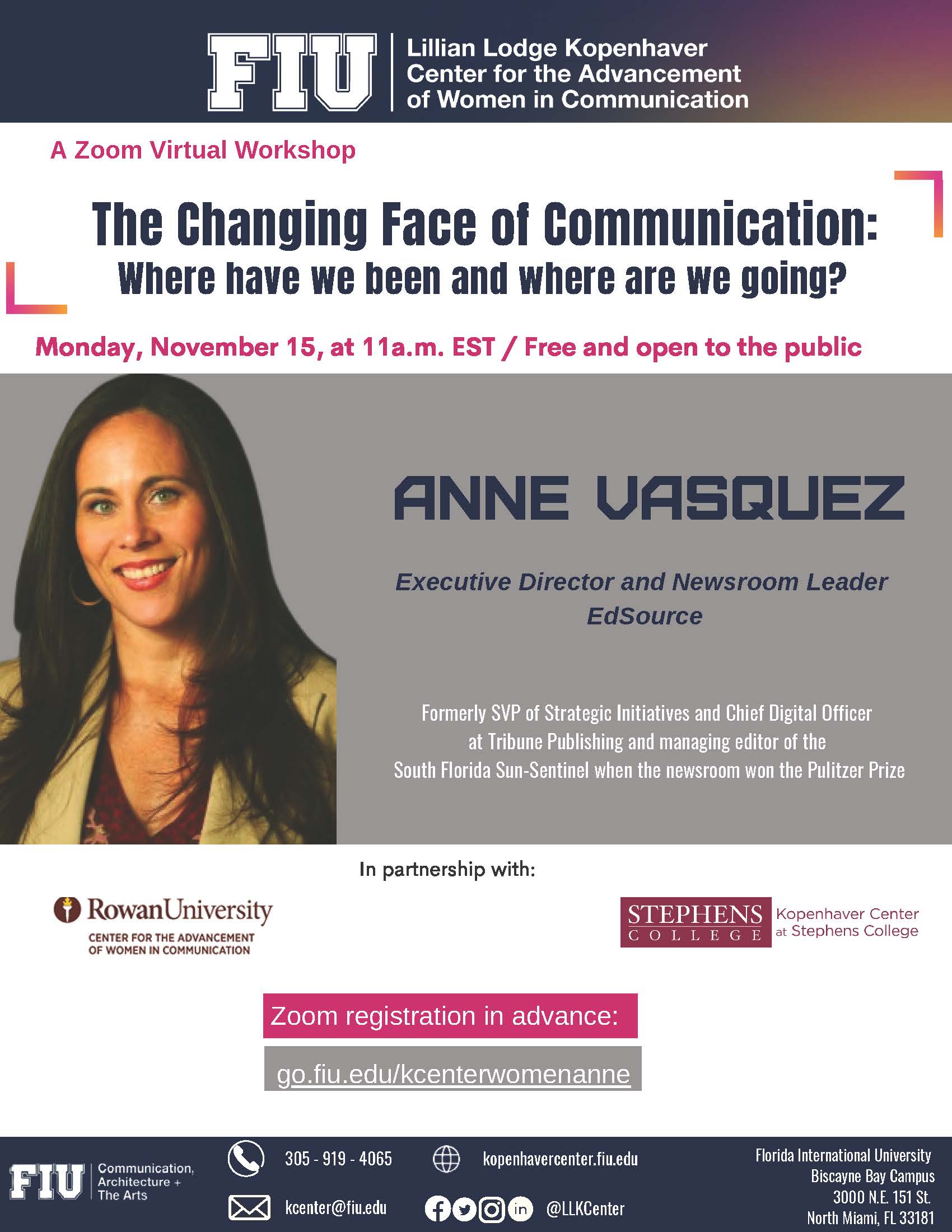 Past Events
Women in Communication Conference Watch Party
Thank you for joining us on Thursday, October 7 in the Kopenhaver Alumni Engagement Room for a watch party viewing of the "Women in Communication: Securing the Future" conference. Our attendees heard from leaders in the communication industry while enjoying food, swag, and prizes!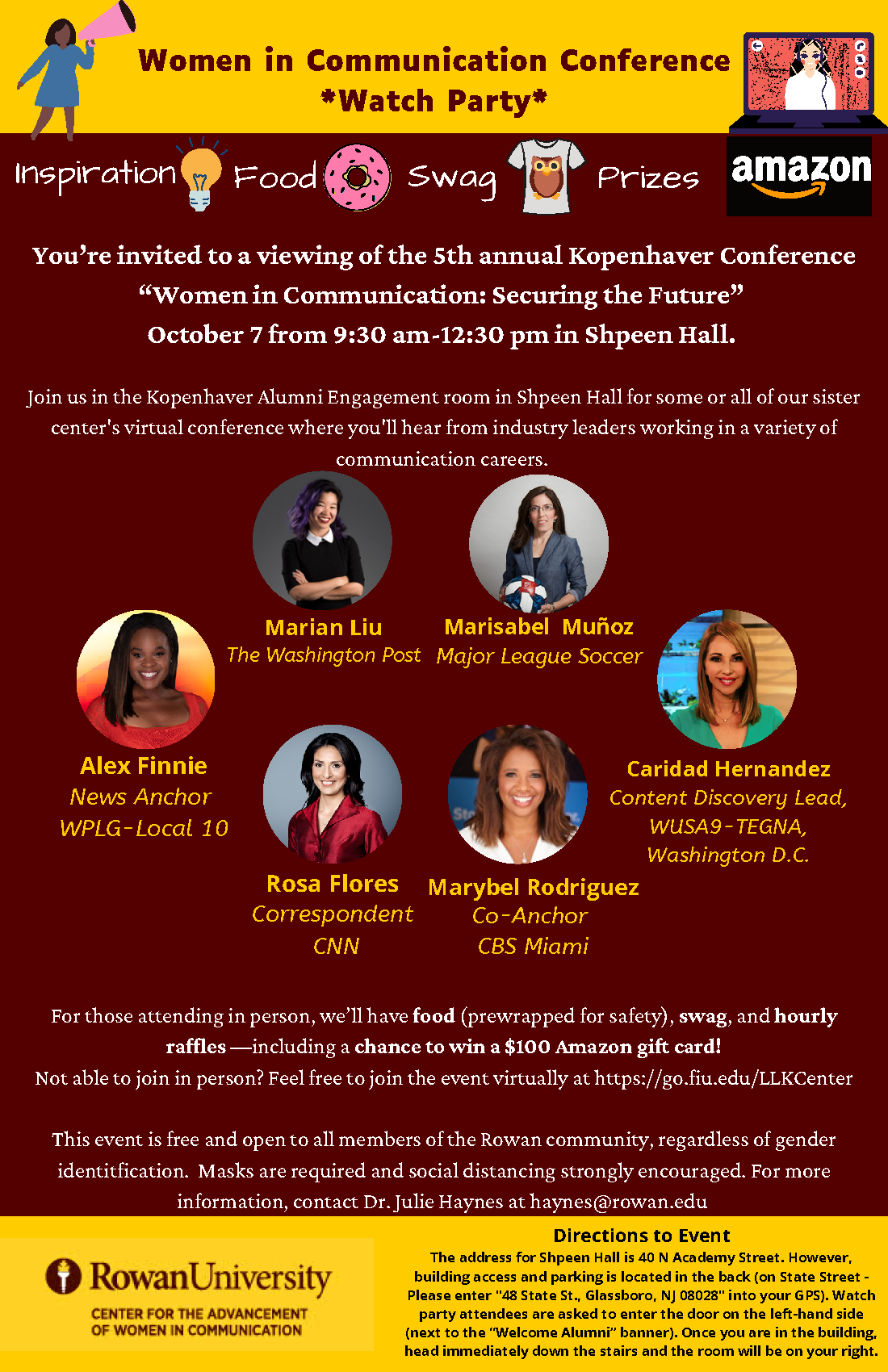 Making it in the Movies: A Conversation with Sue Kroll
On September 24, 2021, we welcomed Hollywood Producer, Sue Kroll, for a virtual discussion of her experiences in the entertainment industry. Thank you to Sue for sharing her words of wisdom with our students and thank you to all who attended this inspiring event!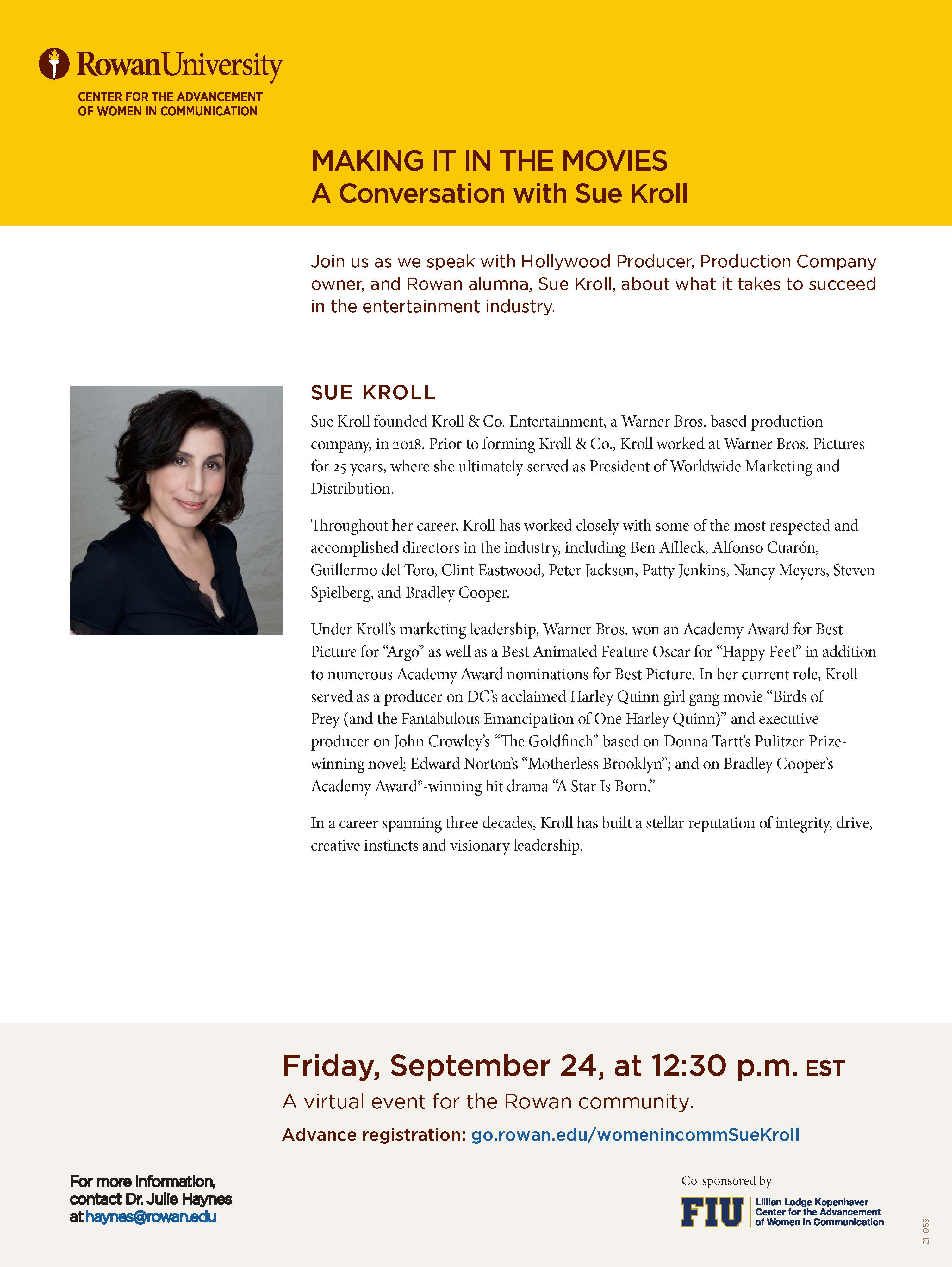 Spotlight on Student Scholarship: Images of Gender in Contemporary Advertising
On Friday, May 7, we highlighted student research projects exploring gender and contemporary advertisements in this virtual spotlight event. Thank you to all attendees and speakers!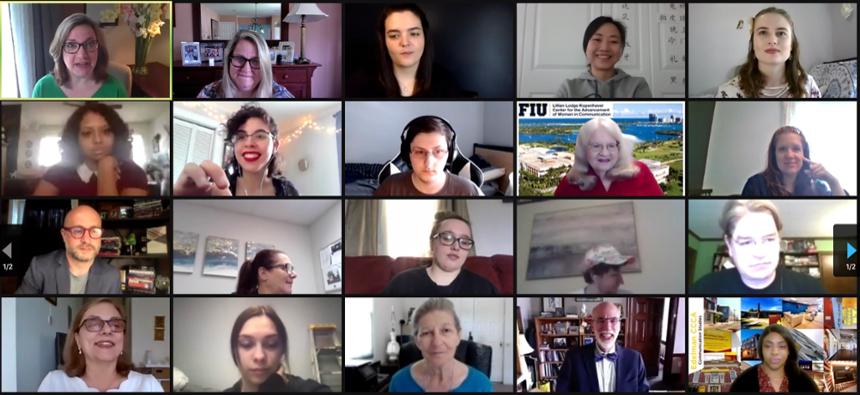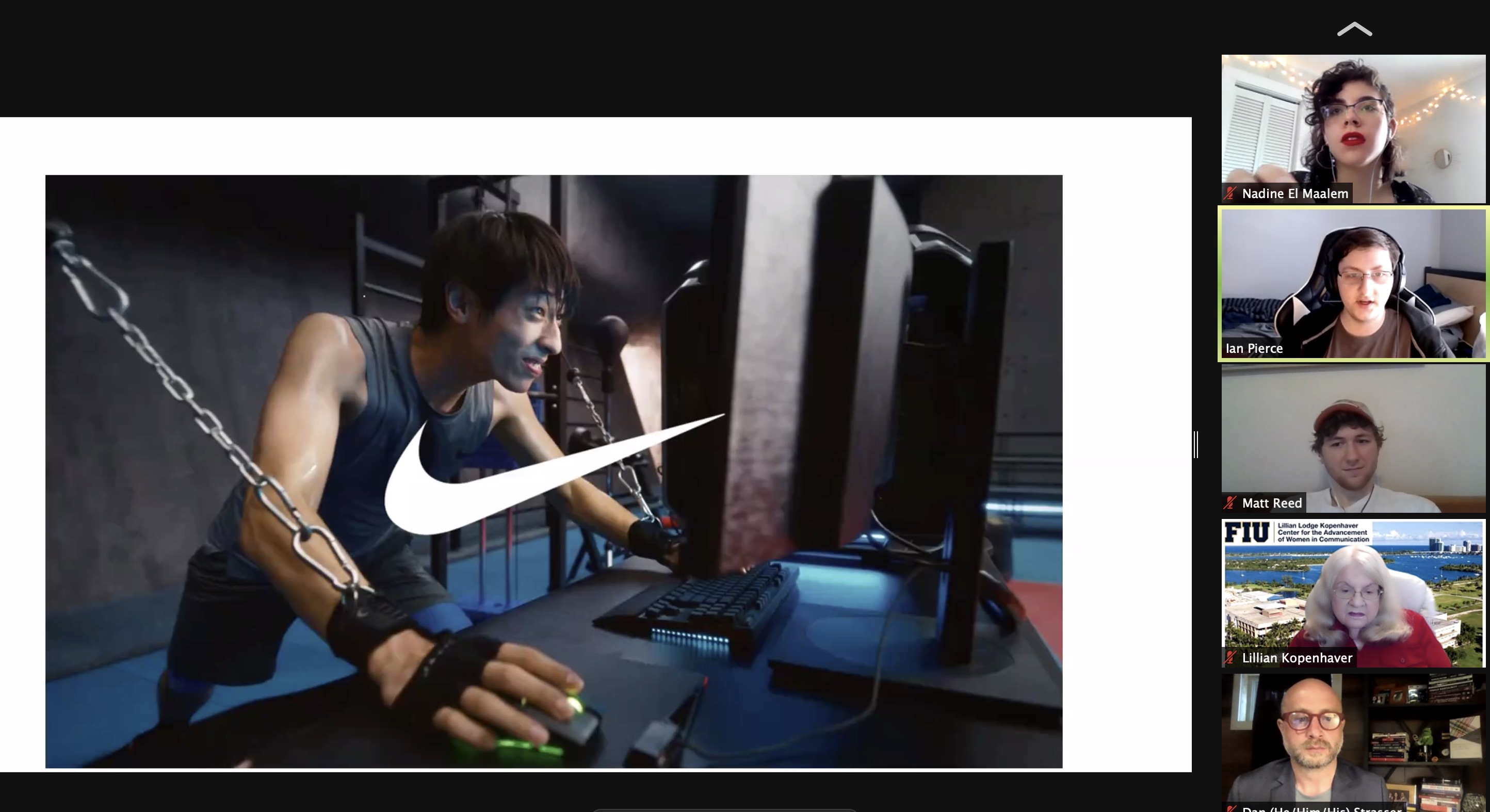 Exploring Communication Careers in Museums and Public Spaces
Our April workshop welcomed two leading communication professionals, Vonda Givens from the Stickley Mueseum at Craftsman Farms and Julissa Marenco from the Smithsonian Institution for a virtual workshop on museum and public space communication. 
Thank you to our amazing speakers and attendees for being a part of this event!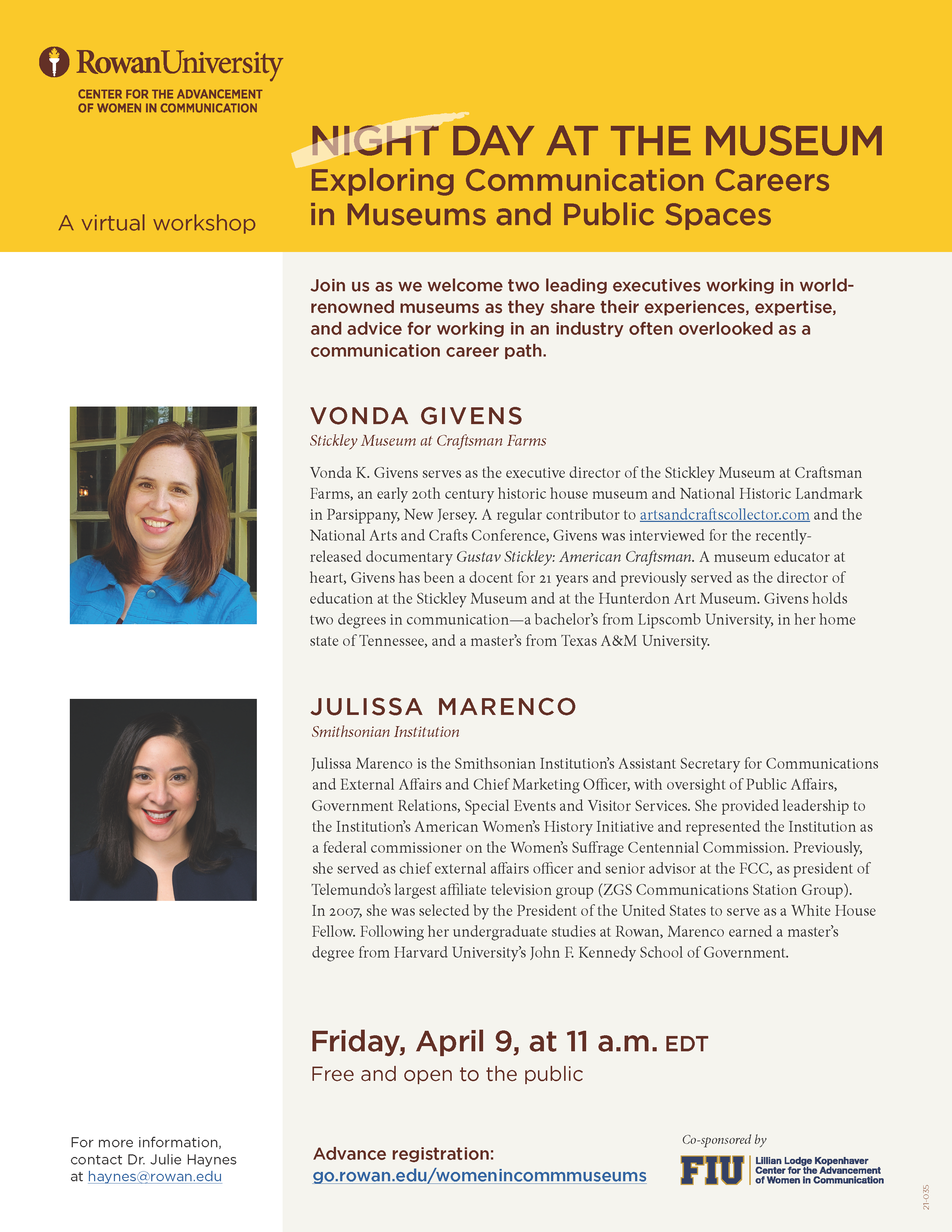 A Level Playing Field: Female Leaders in Sports Communication
Our February workshop featured two leading communication professionals, Gail Dent from NCAA Sports and Marisabel Muñoz from Major League Soccer & Soccer United Marketing, who shared insight into their career experience and provided advice to students. Thank you to our speakers and attendees! Check out the full story in The Whit!
Become Your Own CEO: Entrepreneur may be in your future
Our January virtual workshop showcased how to jump-start your career with leaders, Laura Bishop of Laura Bishop Communications, and Stephanie Bertini of NBC Channel 6.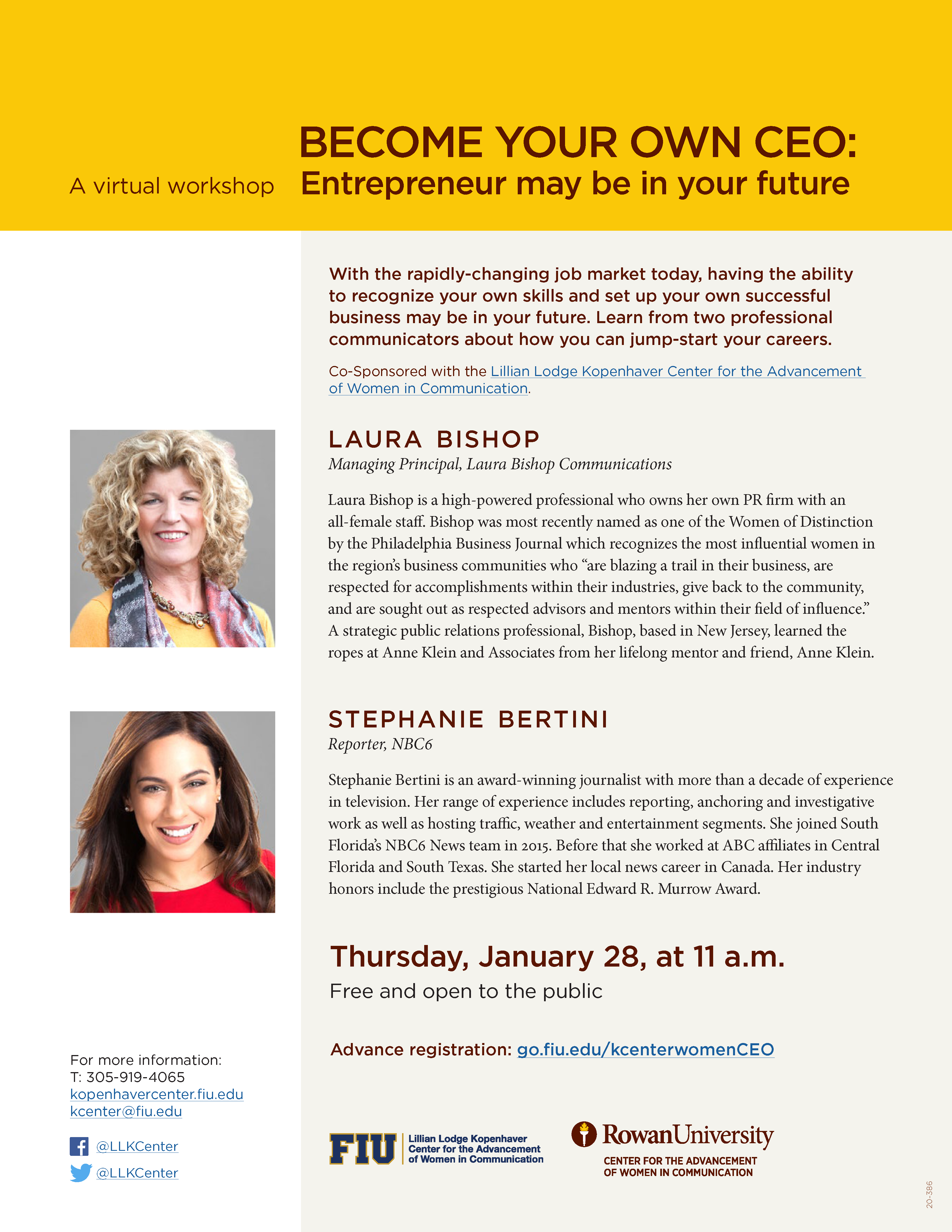 100 Years of Speaking through the Ballot: Women and Political Communication
Thanks to everyone who attended our inaugural event! Check out the great story in The Whit!