Events
Events
Past Events
Spotlight on Student Scholarship: Images of Gender in Contemporary Advertising
On Friday, May 7, we highlighted student research projects exploring gender and contemporary advertisements in this virtual spotlight event. Thank you to all attendees and speakers!
---
Exploring Communication Careers in Museums and Public Spaces
Our April workshop welcomed two leading communication professionals, Vonda Givens from the Stickley Mueseum at Craftsman Farms and Julissa Marenco from the Smithsonian Institution for a virtual workshop on museum and public space communication. 
Thank you to our amazing speakers and attendees for being a part of this event!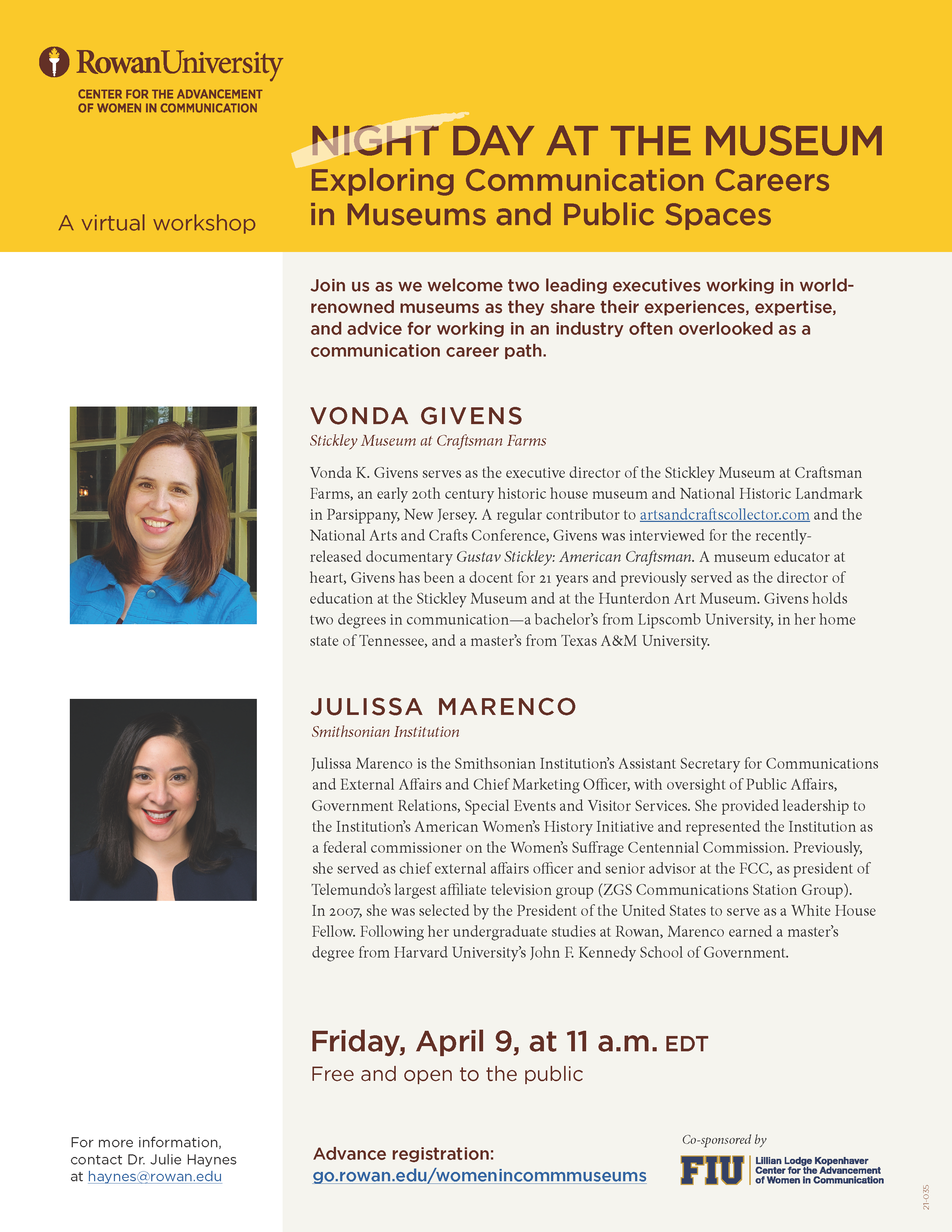 ---
A Level Playing Field: Female Leaders in Sports Communication
Our February workshop featured two leading communication professionals, Gail Dent from NCAA Sports and Marisabel Muñoz from Major League Soccer & Soccer United Marketing, who shared insight into their career experience and provided advice to students. Thank you to our speakers and attendees! Check out the full story in The Whit!
---
Become Your Own CEO: Entrepreneur may be in your future
Our January virtual workshop showcased how to jump-start your career with leaders, Laura Bishop of Laura Bishop Communications, and Stephanie Bertini of NBC Channel 6.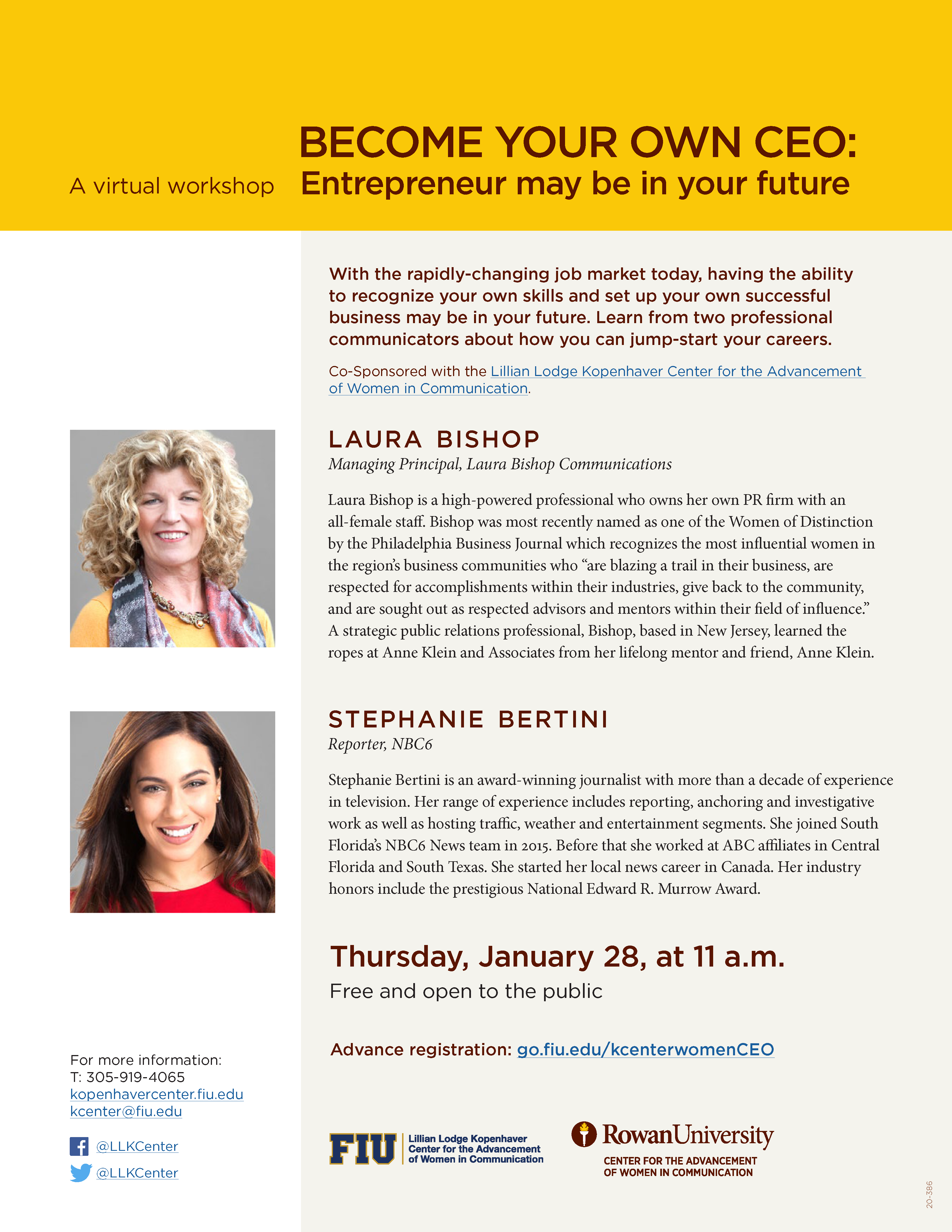 ---
100 Years of Speaking through the Ballot: Women and Political Communication
Thanks to everyone who attended our inaugural event! Check out the great story in The Whit!