Events
Events
Events
Become Your Own CEO: Entrepreneur may be in your future
Join us on Thursday, January 28, at 11 a.m for a virtual workshop to learn how to jump-start your career. Co-sponsored by the Lillian Lodge Kopenhaven Center for the Advancement of Women in Communication, this event is free and open to the public. Click here to register in advance!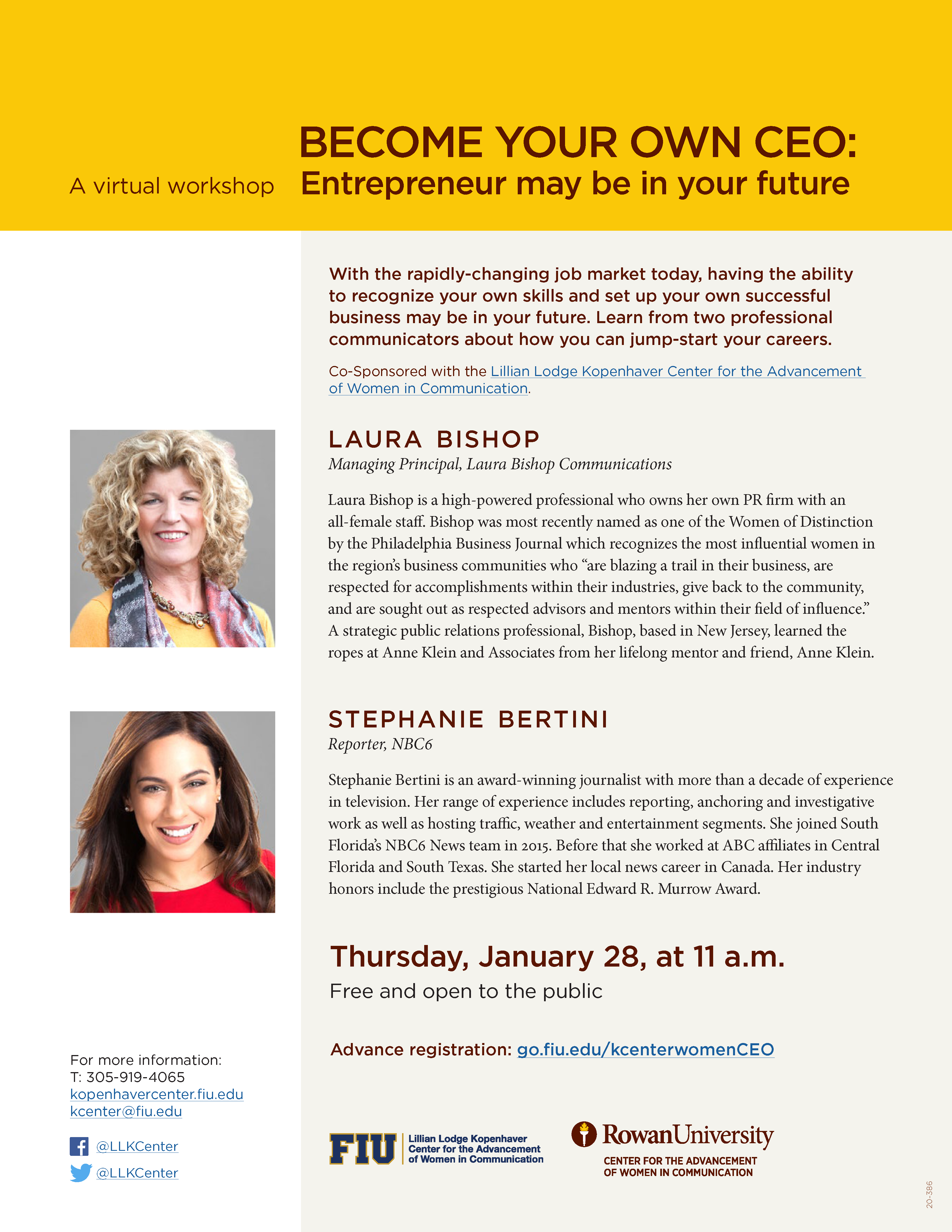 Past Events
100 Years of Speaking through the Ballot: Women and Political Communication
Thanks to everyone who attended our inaugural event! Check out the great story in The Whit!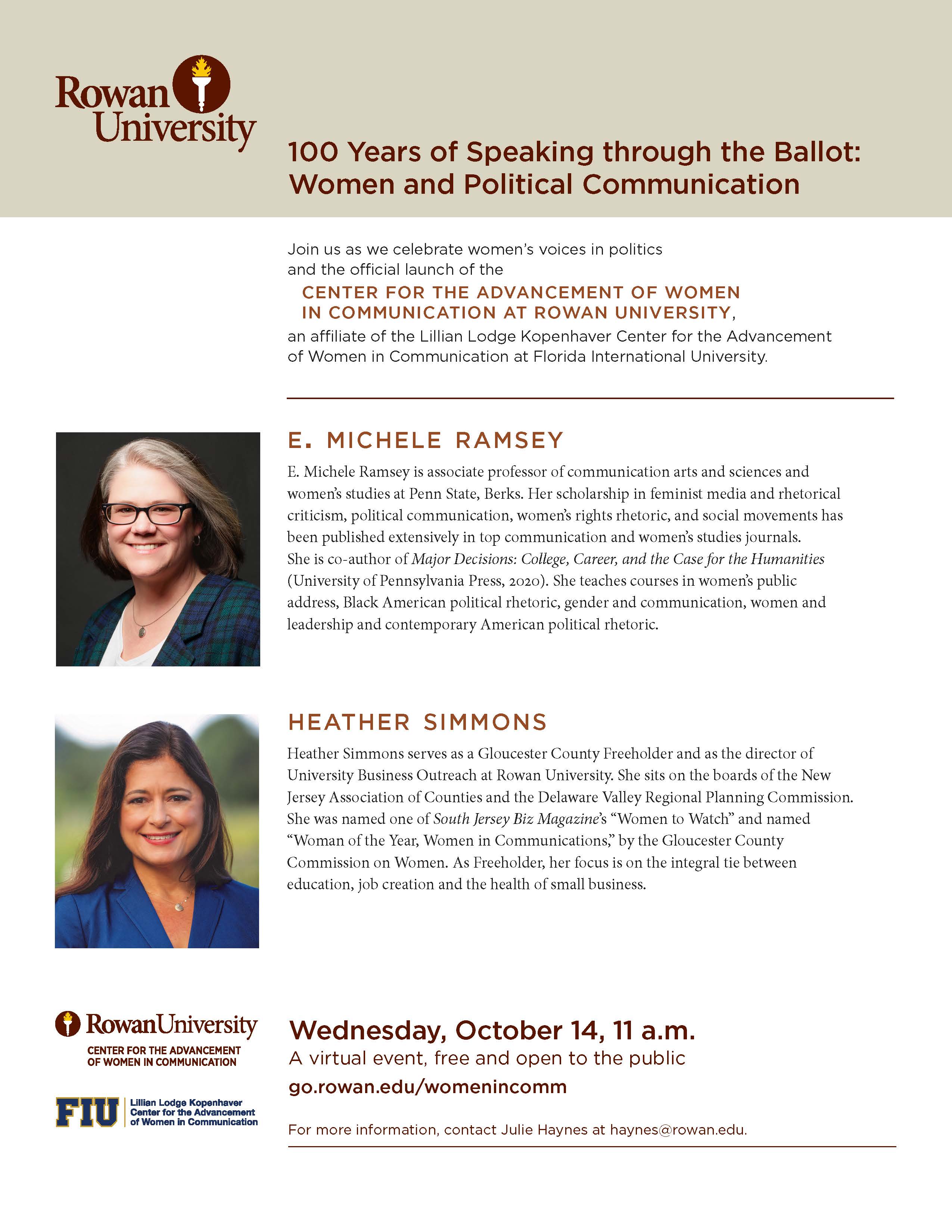 Ric Edelman College of Communication & Creative Arts