Research Spotlight
Research Spotlight
Research Spotlight
Dr. Angela Cirucci (Comm Studies)
December 8, 2021. This issue features Dr. Angela Cirucci (Comm Studies)'s work about Zoom Affordances and Identity: A Rowan Case Study. 
In the pandemic-induced move to virtual learning environments (VLEs), I noticed that, while professors and students alike were trained in how to use the technical tools, little thought was given to the ways in which digital affordances had an impact on students' identities. Indeed, how to engage students online became a popular topic of study. Largely left out, however, are the ways in which the VLEs themselves have implications for student identity maintenance and, consequently, learning quality. All digital spaces are human-made, and thus include "baked-in" prejudices that privilege some identifications while pushing others to the background.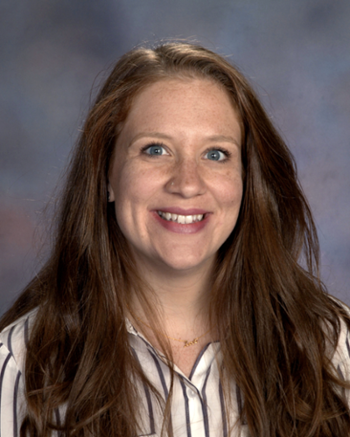 This case study of Rowan University undergraduates pairs a walkthrough analysis of a popular VLE—Zoom—with responses (n=250) to an open-ended survey to investigate how VLE affordances impact student identifications and, subsequently, quality of learning. Overall, Rowan students found Zoom to be more user-friendly because it is designed to look like popular social media apps, yet they were not comfortable being visible. Many students were concerned about their classmates and professors seeing their physical backgrounds, particularly those who reported having family incomes below $50,000. Subsequently, they rarely turned on their cameras. BIPOC who identify as women feared being judged based on their physical appearance and chose to rarely turn on their cameras As one of the first studies to explore VLE affordances and their impact on identities, findings suggest that already marginalized groups feel the pains that came with the shift to online learning more acutely. Because digital spaces are performative, as well as subjective reflections, it is important to understand how the design choices, tools, and functionalities have implications for identities. I recommend that professors and universities provide training for identity personalization and to find ways to invite students to participate that do not include mandatory cameras.
* This project is under review for Eastern Communication Association conference.
---
Dr. Drew Kopp (Writing Arts)
November 24, 2021. The current issue features the work of Dr. Drew Kopp, Professor of Writing Arts ; his co-authored book Speaking Being: Werner Erhard, Martin Heidegger, and a New Possibility of Being Human, and his article "Schopenhauer's Telescope: Tracing the Mind of a Clever Animal" (Issue 3 of Intraspection)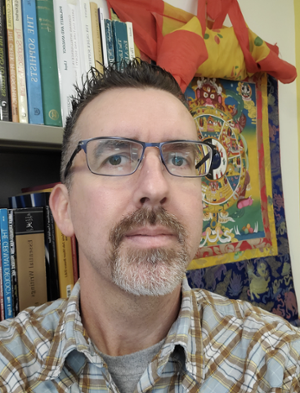 In "Schopenhauer's Telescope: Tracing the Mind of a Clever Animal," I attempt a close reading of Arthur Schopenhauer's rhetorical maneuvers as they appear in Friedrich Nietzsche's unpublished essay "On Truth and Lies in a Nonmoral sense," which itself serves as both a stylistic homage to the elder philosopher and an effort to escape from the debt Nietzsche owed to his educator. Reading both 19th century philosophers together makes it possible to see the rhetorical role philosophical discourse plays in bringing its addressee into "illumination," while also permitting subtle rhetorical cues to emerge that spell the impossibility of any such illumination--despite cogently argued declarations to the contrary. 
​
Written with Bruce Hyde, Speaking Being: Werner Erhard, Martin Heidegger, and a New Possibility of Being Human (August 2019) provides an unprecedented study of the ideas and methodology originally developed by the thinker Werner Erhard, and presented in a course called The Forum, a course that has since evolved further and is offered today by Landmark Worldwide. The book is a comparative analysis that demonstrates how Erhard's rhetorical project and the philosophical project of Martin Heidegger each illuminate the other. The central claim is that the dialogue of The Forum—presented here in the form of a transcript of an actual course that took place in San Francisco in December of 1989—functions to generate a language which speaks Being, that is, The Forum is an instance of what is called ontological rhetoric: a technology of communicating the unspoken realm of language that allows its listeners to create a new possibility of being human in the world. The purpose of this book is to show that this is actually accomplished in The Forum, and to demonstrate—with Heidegger's thinking presented in a series of "Sidebars" and "Intervals" alongside The Forum transcript —how Erhard did it in 1989.
---
Dr. Colleen Montgomery (Radio, Television, and Film) 
November 10, 2021. The current issue features Colleen Montgomery (RTF)'s work ,"From Moana to Vaiana: Voicing the French and Tahitian Dubbed Versions of Disney's Moana" published in American Music (issue 39;2).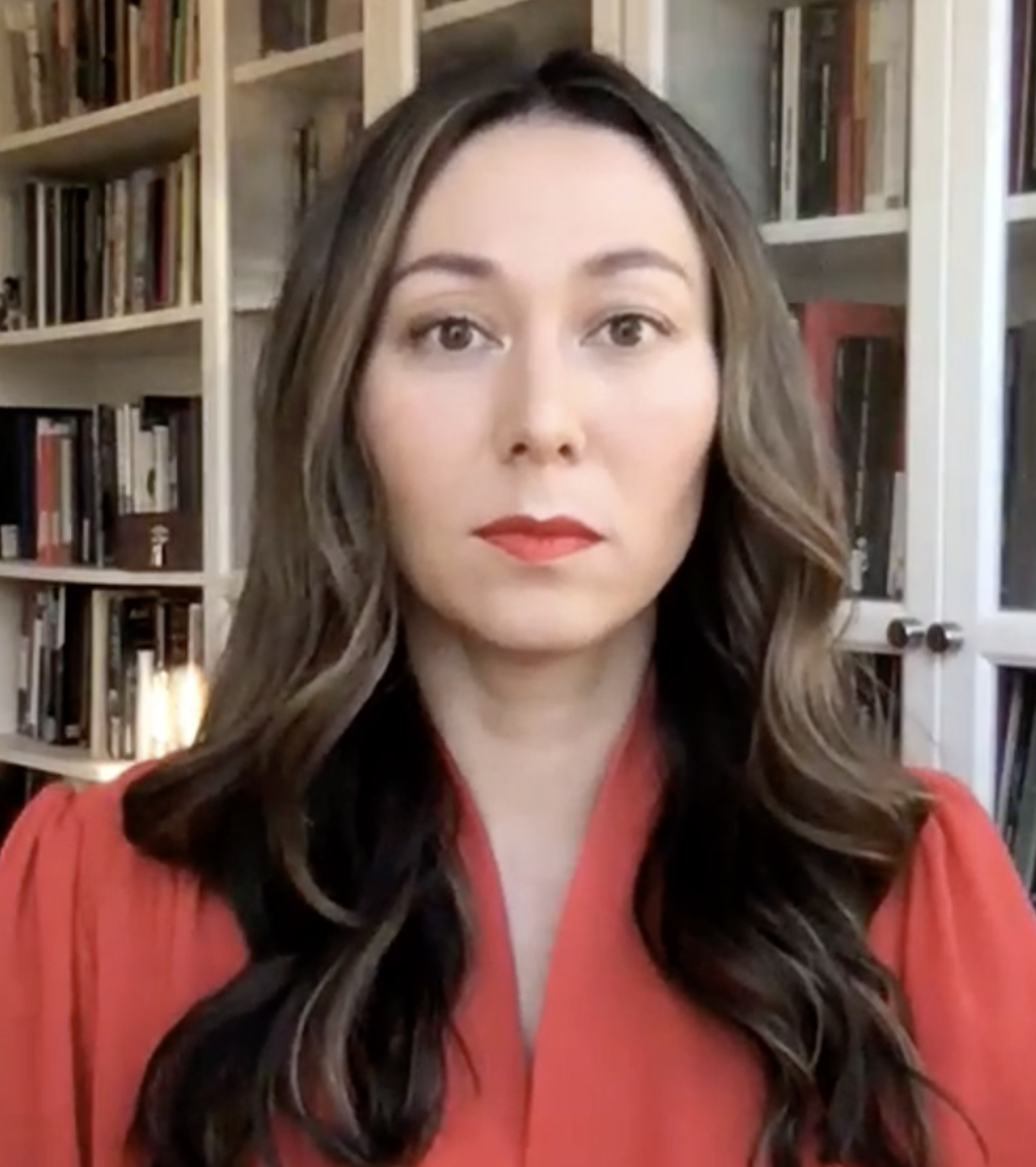 Disney Character Voices International, the dubbing division of Walt Disney Studios, produces upwards of forty dubbed versions of each new animated feature film. This piece examines the cultural, industrial, and institutional pressures that shape the form and function of these dubs within and across disparate national contexts. Taking the French, Québecois, and Tahitian versions of Moana as case studies, the article considers how Disney's dubs negotiate issues of cultural authenticity and ethnolinguistic identity 
Whereas the English language version of Moana features a pan-Polynesian voice cast, the continental French version received significant criticism for failing to include Pacific voices in the translation process and voice cast. The Québecois version, though specifically created for the French-Canadian market employs a "neutral" dialect that erases the linguistic features of the Québec vernacular in favor of an "unmarked" French. The Tahitian version, dubbed in the Indigenous language Reo Tahiti, was not created for commercial exploitation but rather to serve as a pedagogical tool for Indigenous language instruction. Unlike the aforementioned dubs, the production of the Tahitian version was primarily supported by public funding from local government and non-profit organizations, and dubbers received no remuneration for their labor. 
Combining textual and industrial analysis, the piece provides new insight into the cultural politics of translation, voice casting, vocal performance. The article's examination of the relationships between voice, identity, and authenticity in dubbed versions of Moana is especially timely in light of recent controversies surrounding race, representation, and vocal whitewashing of characters of color in animated films and television shows. 
The article is part of a special issue of American Music on sound and music in Disney animation that brings together scholars from diverse fields including film history, musicology, childhood studies, sound studies, and animation studies. I presented portions of this research at the Society for Cinema and Media Studies, Society for Animation Studies, and Music and the Moving Image conferences with support from the Department of Radio, Television, and Film and the Edelman College of Communication and Creative Arts.
---
Dr. Rui Shi (Communication Studies) 
Oct 26, 2021. The current issue spotlights Dr. Shi's (Communication Studies) recent  research project, "The dilemma of correcting nicotine misperceptions: Nicotine replacement therapy versus electronic cigarettes" published in Health Communication.
A large proportion of smokers have misperceptions of the health risks associated with nicotine use.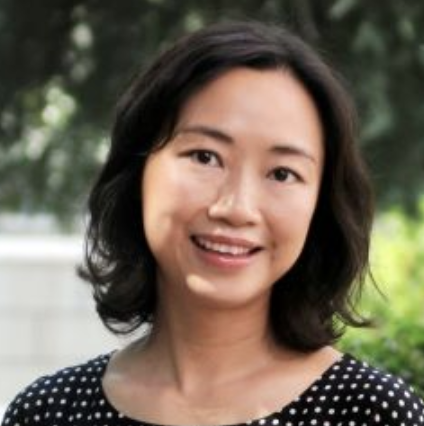 Some believe nicotine is harmless while others see it as the main carcinogen in cigarettes and the leading cause of diseases (e.g. lung cancer and heart attack). On the one hand, the belief in nicotine safety may lead electronic cigarette users to ignore the risk associated with their use of e-cigarettes. On the other hand, for smokers who are trying to quit, belief in the exaggerated harm of nicotine could deter them from using nicotine replacement therapy as a quitting aid. This paper reported results from two empirical studies that evaluated the necessity of correcting nicotine misperceptions and explored possible intervention strategies to increase use of nicotine replacement therapy and decrease use of e-cigarettes. In this paper I demonstrated it was relatively easy to correct misinformation on the knowledge level but difficult to change the corresponding attitudes and behavior. For example, the health message that informed people of the actual nicotine harm (i.e. nicotine does NOT cause cancer) could successfully lower people's perception of nicotine harm, but their attitude and intention towards their use of nicotine replacement therapy and electronic cigarettes remained unchanged. To affect attitude and intention, the health message must go beyond misinformation correction and address product use specifically. For example, when people viewed a message that addressed misinformation surrounding both nicotine harm and e-cigarettes, their favorable attitude and intention to try e-cigarettes decreased. 
While e-cigarette has been accepted as a legitimate quitting tool in Europe, its value in smoking cessation and harm reduction has been under heated debate in the U.S.. The strategies adopted in the message development in this study shed some light on the issue of how to communicate uncertainty on health topics where even the experts don't have a consistent recommendation. Instead of telling the public we still don't know, and more research is needed, communication material could consider presenting scientifically accurate information that represent both the pros and the cons of the health behavior in question, so that the audience can make an informed decision. This two-sided message does not have to be a balanced message. One side (in this case the con side) could outweigh the other (the pro) when there is a slightly preferred position.
Citation: Shi, R., Feldman, R., Liu, J., & Clark, P. I. (2020). The dilemma of correcting nicotine misperceptions: Nicotine replacement therapy versus electronic cigarettes. Health Communication,https://doi.org/10.1080/10410236.2020.1800288
---
Dr. Bokyung Kim (PR/ADV) 
October 11th, 2021. This week's Research Spotlight introduces Dr. Bokyung Kim (Department of PR/ADV) 's research,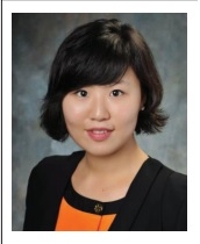 "The Integrated Model of Wearable Activity Tracker Use: Exploring Health Beliefs and Obesity Information Seeking Behaviors from a Nationally Representative Sample" published in Journal of Medical Internet Research – Formative Research. The goal of this project was to build and test a theory-driven mathematical model of how different interactions between individual health beliefs (perceived severity, perceived susceptibility, perceived benefits, and self-efficacy) and multi factors (information-seeking behaviors) influencewearable fitness tracker use among both obese and healthy adults. 
Dr. Kim was inspired to conduct research that offers a multi-perspective model and provide empirical evidence of what leads to frequent usage of wearable health technologies from a large, nationally representative survey sample. In doing so, the paper proposed the Integrated Model of Wearable Activity Tracker Use (IMWAT). This model tested with data collected from a telephone survey with a national quota sample of 2,006 participants. More than half of the participants were female (n=1,183, 59%); they were married (n=1374, 69%), and over half had a college degree (n=1,100, 55%) and were White or Caucasian (n=1126, 56%), followed by African Americans, Hispanics/Latinos, others, and Asians. Using structural equation modeling analysis, the results showed the perceived benefits of physical activity, perceived susceptibility, and self-efficacy toward obesity were significant predictors of information-seeking behaviors, which, in turn, mediated their effects on the use of wearable activity trackers. Perceptions of obesity severity directly promoted wearable device usage. This suggests health informatics and health care practitioners of public obesity intervention programs should focus on effective communication strategies: 1) they should make users feel that use of wearable activity trackers is not a barrier to overcome but a beneficial way of managing oneself; and 2) they could also benefit from promoting the significance and severity of obesity to their target health consumers.
This project was fully funded by Rowan University's Camden Health Research Initiative Grant. The funding was crucial for completion of this project and made our publication possible in the prestigious science/medical journal. 
---
Dr. Emil Steiner (Journalism) 

September 22nd, 2021. "Decade of Esports Scholarship: An organizing review of the academic literature on competitive video game play, 2010-2020" was presented at the 2021 International Communication Association Conference. The goal of this project was to provide organizational and heuristic value for those studying eSports within media and communication while elucidating the connections that exist between them and eSports researchers from other fields.
 
Although video games have been played and studied for over 50 years, eSports—professional, broadcast video game competition—is a relatively new phenomenon that scholars only began studying last decade. The daunting and disparate variety of fields, theories, and methodologies became clear to me while I was attempting to create a literature review for an article about eSports streaming during the Great Lockdown of 2020. With such a diversity of scholars describing related phenomena, it was difficult to assess where to start. At the same time, I also recognized that there must be other scholars attempting to research eSports facing similar barriers to entry: How do you find the appropriate foundational works on which to build your research across a novel, pan-disciplinary subject like eSports? What are the connections between already published 300-plus articles and how do you accurately identify the subfields necessary for efficient research? When it comes to eSports, the proverbial "gap in the literature" was that there was no roadmap for that literature. So, I decided to create one.
 
I contacted Campbell Information Literacy Librarian Samantha Kennedy, who recognized almost immediately that we had the opportunity to build a valuable database for this emerging field that would provide clarity for future researchers in what is a rapidly growing subject of scholarship. To assist us with the canonical organization, analysis, and data visualization we recruited two Sports CaM research interns – Jake Fernandez ('21) and Jacob Petrosh ('22). Our preliminary findings reveal 10 years of theoretical and methodological development similar to other new media phenomena, metaphysical discourse on the nature of identity, sport, and embodiment through questions of property and injury emerging from broadcast, professionalized video game competition. We are currently finalizing our first article for submission to peer-reviewed journals, as well as creating an accessible eSports Research Database for Campbell Library.
Dr. So Young Lee (Public Relations/ Advertising)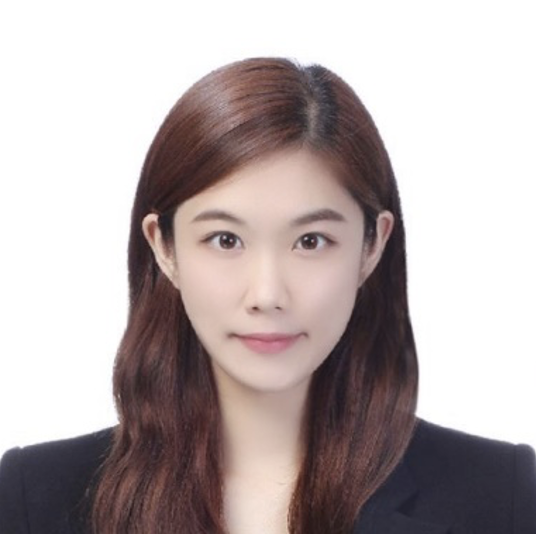 September 8th, 2021. 
"
Distance matters: the effects of self-brand connections and construal levels on ad responses
" was published in the 
International Journal of Advertising
 and synthesized the two theoretical frameworks with Construal Level Theory and Self-Brand Connections. 
Strong Self-Brand Connections have been found to positively influence brand evaluations, however, in the marketplace, not all brands enjoy strong Self-Brand Connections. While some brands with strong connections thrive on positive responses from their target consumers, others struggle to break away from weak connections. Thus, I posed the question: "How do consumers respond to marketing efforts for brands with weak (vs. strong) connections?" Considering consumers share a similar level of brand perception with others, examining how a group of consumers responds to advertising for brands with weak (or strong) connections can provide a better understanding of how consumers respond to ads. Thus, I wanted to offer valuable insights into the effects of Self-Brand Connections on consumers' responses to advertising. 
Understanding the underlying mechanisms of building connections between a brand and consumers is of great significance for both researchers and practitioners tasked with developing marketing communication strategies. The current research provides unique insights to help researchers and practitioners grasp how consumers as a group understand and respond to ad messages framed with different construal levels. The results demonstrate of 1) the importance of diagnosing the focal brand's level of Self-Brand Connections among target consumers to develop ad strategies, and 2) that aligning target consumers' levels of Self-Brand Connections with construal levels in ad elements (e.g., ad copy and visuals) would increase the effectiveness of advertising, especially for a brand with weak Self-Brand Connections.