Research Spotlight
Research Spotlight
Research Spotlight
Dr. Miles Coleman (Comm Studies)
September 7th, 2023.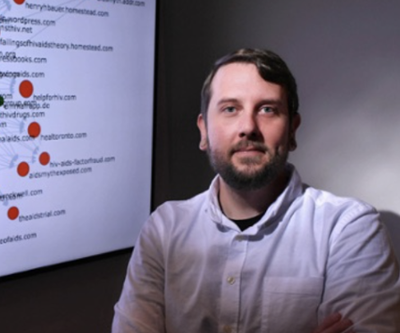 This issue features Dr. Miles Coleman's in-press book: Influential Machines: The Rhetoric of Computational Performance. The book investigates the persuasive threats and opportunities of "machine communicators," or instances of digital media that are meant to be participants in conversation, such as bots and voice-based assistants. Specifically, the book offers a new framework for capturing the unique "rhetorical energies" that attend digital communicators. Where we might be quick to acknowledge the importance of how a person "moves" when they speak—the rhetorical energies of their performance—we are unaccustomed to naming the energies of the machines with which we increasingly communicate.  
In light of the rapid advancements of automation and artificial intelligence—advancements that are attended "performances" of such things as data analysis and retrieval—Influential Machines develops a necessary thickening of procedurality by turning attention to the visceral "more" that attends the movements of computational performances. That is, in procedural rhetorical approaches to digital media the analyst "reads" the procedures in a given software by accounting for its decision trees and structure, in turn, describing the argument the software might encourage onto users. Software that encourages a particular view of the world by giving positive feedback toward some decisions, while punishing other decisions, for instance, could be said to instantiate a procedural rhetoric. Procedural rhetorical approaches, while rife with useful and profound insights, also tend to emphasize the logicsof software, leaving such things as feelings, affects, and emotions by the wayside.  

Leveraging George Kennedy's "rhetoric as energy" approach (i.e., rhetorical analysis focused on the emotional and physical energies of a given performance), Coleman offers a framework for "thickening" traditional procedural approaches to computational media. By pushing beyond the "front" and "back" ends of computing, and toward the "deep end" of computing, Coleman shows that antecedents of discourse, such as Terminator, the Oracle at Delphi, patriarchy, and the traditions of interface endemic to "expert systems" find animation in the movements of web applications, social bots, and voice-based assistants. In turn, Influential Machines highlights the value of interpretive approaches to human-machine communication, by exposing that literature and aesthetics are not simply interesting or fun to think about in the context of computational media, but rather are integral windows into the influence of machine communicators, as they imbue energies that enliven claims to scientific truth, artistic experiences, and political advocacy.  
Coleman, Miles C. Influential Machines: The Rhetoric of Computational Performance. University of South Carolina Press, in-press.  
---
Dr. Celine Hong (PR/ADV)
May 1st, 2023. This issue features Dr. Celine Hong's presentation at DC Health Communication Conference on April 28-29, 2023. Her research titled, "Integrating Public Health and Geography: A study of inequalities of income, education, and minority to predict obesity" examined inequality among several areas in NJ by dissecting whether a neighborhood attracts a certain type of people with inequalities, and then if the neighborhood affords a certain type of lifestyle more conveniently (i.e., community level prevention).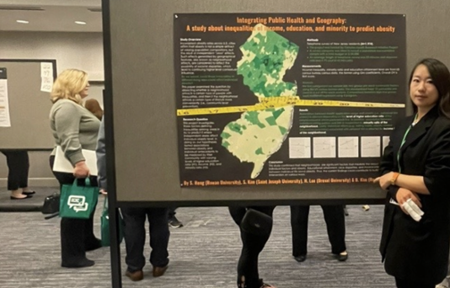 Inconsistent obesity rates across U.S. cities affirm that obesity is not a simple artifact of varying population compositions, but the result of independent "area" effects. Such effects generated by geographical features, also known as neighborhood effects, are considered to reflect the possibility of societal disparities, which lead to continuing higher level contextual influence. In this regard, the study investigates three factors defining inequalities among areas in NJ to predict if where independent areas affect individual obesity level. In doing so, our hypotheses tested associations between obesity and individual antecedents to be mediated by their community with varying levels of higher education ratio (H1), income (H2), and minority ratio (H3). 
The fidnings showed that association between health application usage and obesity (i.e., individual BMI scores) is different depending on the level of higher education ratio of the neighborhood in which participants live. In addition, association between individual eating pattern and BMI is moderated by minority ratio of the neighborhood. Lastly, individual efforts (e.g., eating habits, obesity related information searching) associated with personal BMI is affected by income level of the neighborhood. 
The study confirmed that neighborhoods are significant factors that mediate the association between individual factors and obesity. Educational attainment, race disparities, and income infer the relationship between individual life island obesity. Thus, the current findings could contribute to building community-base intervention on various ways.
---
Dr. Bokyung Kim (PR/ADV)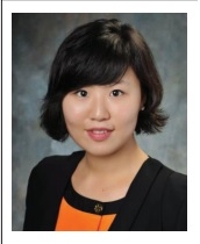 April 21st, 2023. This issue features Dr. Bo Kim's recent work (co-authored with Dr. Celine Hong, PR/ADV) titled, "Are they still determining? Analysis of Associations among Ethnicity, Gender, Socioeconomic Status, Neighborhood Factors and COVID-19 Vaccination," published in Frontiers in Communication. During the pandemic as a global health disaster, reducing and preventing the spread of COVID-19 was a main priority for government officials and individuals. 
While COVID-19 vaccines have become more critical to effectively control the virus together and bring an end to the pandemic, vaccination rates in the United States and around the world were inconsistent in a particular community or among a certain racial group. Thus, I aimed to understand individual and social determinants of COVID-19 vaccination. In doing so, this project explored how various factors (e.g., socio-demographic variables like ethnicity, gender, educational attainment, and income) impacted on adults' vaccination tendency. Our data showed that vaccination differed significantly across race/ethnicity, individual income, and perceived safety of one's township. Specifically, respondents who were Black/African American or Hispanic/Latino, and those with lower income had a prevalence of vaccination than those who were white or one in higher income brackets. 
Noteworthy, individual assessment of one's community environments and perceived safety was another significant determinant of COVID-19 vaccination. These findings would help develop an equitable vaccine distribution plan, as well as public health campaigns that pursue racial/ethnic equality. 
Kim, Hong, & Kim (2023) Are they still determining? Analysis of Associations among Ethnicity, Gender, Socioeconomic Status, Neighborhood Factors and COVID-19 Vaccination," published in Frontiers in Communication, https://doi.org/10.3389/fcomm.2023.1040797
---
Prof. Mark Berkey-Gerard (Journalism)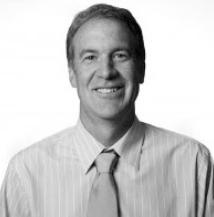 April 7th, 2023. This issue features Mark Berkey-Gerard's research project, "Collaborative journalism education: An examination of partnerships between universities and news organizations," which he presented at the 2022 Collaborative Journalism Summit.
Over the last two decades, nearly one-third of all newspapers in the U.S. have gone out of business. Many of those that have survived have reduced the size of their newsroom staff and are able to do original reporting. As a result, an estimated 70 million Americans now live in "news deserts," areas without basic information on the functions of local government and communities.
In response, academic journalism programs at universities and have formed partnerships with news outlets and are employing students to help produce local news. These projects offer real-world experience for students and provide additional resources for community journalism. The efforts also seek to increase the quality and quantity of news available to the public. This research seeks to identify and better understand the characteristics of these partnerships between academic and news organizations, the benefits and challenges they efforts face, as well as to collect recommendations for future collaborations.
The project began by identifying more than 100 student/professional partnerships in the U.S. The participants - both academic and news professionals - were surveyed about the partnerships and their models of collaboration. In addition, interviews were conducted with more than two dozen individuals who have experience in this area.
Prof. Berkey-Gerard also presented his research for the Center for Community News at Vermont University, which provides resources and training for journalism educators and news organizations. He is in the process of adapting it for a journal publication.
---
Dr. Celine Hong (PR/ADV)
March 24th, 2023. This issue features Dr. Celine Hong's recent work (co-authored with Dr. Bokyung Kim, PR/ADV) titled, "A public health crisis in the university: Impact of crisis response strategies on universities' transparency and post-crisis relationships during COVID 19 pandemic" published in Public Relations Review (SSCI, IF =4.636).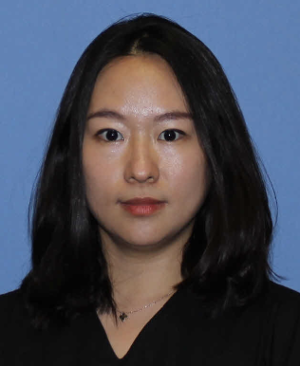 During the pandemic, the most critical tasks for universities were to communicate with students, faculty and staff members. Public Relations practitioners recommended continuous communication efforts with their public. In doing so, universities have provided crisis communication messages in several ways to inform the students about how the classroom would be transformed and sterilized, and to update how a university dealt with the situation. The current study investigated if such effort actually generated positive perception toward the university. So the paper asked, during theCOVID-19 crisis, how did universities' defensive and accommodative responses impacted on maintaining positive relationships with students?
This question was answerd based on the survey from 346 college students across three universities. Participants were asked if their universities used accommodative or defensive strategies in their COVID- related messages first. Then they evaluated the relationship quality between the university and themselves. The results showed how defensive and accommodative response strategies affect differently on students' perceptions toward the universities during the pandemic. Specifically, denial, shifting the blame, minimization, and justification strategies used by the university generated negative effects on trust, satisfaction, control mutuality and commitment toward the university. Conversely,  apology, corrective action and bolstering strategies produced positive perceptions toward the university. 
This research contribute to practitioners in a way to facilitate the role of proper communication strategies that can be applied during a high impact crises. In this regard, this study establishes a foothold for future studies to provide more understanding about crisis communication in a novel health-related crisis.
Hong S., Kim, B., & Lee, S. (2023) A public health crisis in the university: Impact of crisis response strategies on universities' transparency and post-crisis relationships during COVID 19 pandemic. Public Relations Review. https://doi.org/10.1016/j.pubrev.2023.102287.
---
Dr. Bokyung Kim (PR/ADV)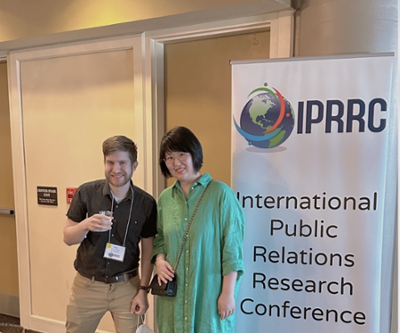 March 10th, 2023. Dr. Bokyung Kim (right in the picture, PR/ADV) and MA student Peter Yanefski (left in the picture) presented three papers at the international Public Relations Research Conference (IPRRC) in Florida. Throughout 26 years of history, IPRRC has become one of the top venues for presentation of innovative PR research and for interaction among scholars and professionals. This year 107 projects from more than 50 universities across the world were selected to present at the conference. 
Dr. Kim's project (co-author with Dr. Celine Hong, PD/ADV), "How to Become Truly "Sustainable": A Study of Top Retail Brands' Sustainability Reports and Consumer Evaluations on Corporate Sustainability Communications "was supported by STORI fund of the Edelman CCCA last year. The project used a mixed method of content analyses of top retail brands' sustainability reports and media coverage. The results showed significant associations between corporate sustainability communications, consumer's CSC evaluations, and their shared behaviors. This provides implications for scholars and practitioners by showing how companies have practiced their sustainability-focused programs and how consumers evaluated the US leading retailers differently based on the sustainability report. Dr. Kim noted that "Presenting at IPRRC is a great opportunity for faculty and students to promote their great idea and achievement in PR practice. This year is especially special as I get to witness Peter Yanefski's amazing project shared with other scholars!"
List of projects by Rowan University at 2023 International Public Relations Research Conference
Kim, B., Lee, S. Y. and Hong, S. (March, 2023) The How to Become Truly "Sustainable": A Study of Top Retail Brands' Sustainability Reports and Consumer Evaluations on Corporate Sustainability Communications.
Hong, S., Lee, S. Y., and Kim, B (March, 2023) The True Impact of Internal Factors on Organizational Authenticity during a Crisis: An Application of Fully Functioning Society Theory (FFST).
Yanefski, P. (March, 2023) A study of Corporate Social Advocacy Strategies and Internal Communications for Employees with Invisible Illnesses.  
---
Dr. Miles Coleman (Comm Studies)​
Feb 28th 2023. Dr. Coleman's recent essay evaluates various methods for addressing the moderation and removal of misinformation in social media contexts. He examines the relationship between platform politics and the spread of false information by drawing on theoretical discussions from science, technology, and medicine, digital rhetoric, and media ethics. In the essay, Dr. Coleman aims is to move toward nuance in our understanding of the ethical roles of social media platforms regarding misinformation.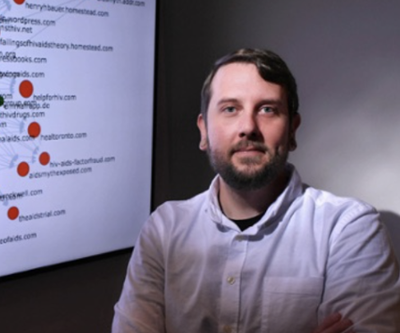 Dr. Coleman points out that social media companies have implemented strategies to combat false information, such as flagging misleading claims, attaching corrective statements, and removing content. However, these measures are often automated and secretive, and the decision-making process is concealed within the proprietary systems of these companies. This black boxing of the moderation process raises concerns about accountability and the degree to which private companies shape public discourse. Despite these concerns, less transparent approaches might be more effective in combatting the spread of misinformation, especially with phenomena such as "bots," where transparent moderation rules could be leveraged to share more false information. 
Some social media companies are experimenting with alternative approaches, which involve a more participatory and transparent method of addressing misinformation. In these models, the community is encouraged to identify and comment on potentially false information. This open-source approach presents a unique opportunity to navigate the ethical tensions inherent in more traditional, top-down methods of moderation. However, it also poses challenges, particularly regarding the credibility of users who flag or comment on misinformation. Studies have shown that corrections of misinformation are most effective when coming from reputable sources, rather than random individuals on social media.
It is essential to recognize that an "all or nothing" approach to content moderation is inadequate as we strive to balance accuracy and freedom of expression. Nuance is required in how we curate spaces where people can come together to know well.
Miles C. Coleman, "Attempting to Stop the Spread: Epistemic Responsibility and Platformed Responses to the COVID-19 'Infodemic'." Social Media Ethics and COVID-19: Well-Being, Truth, Misinformation, and Authenticity, edited by Berrin Beasley and Pamela Zeiser (Lexington Books, 2022).
---
Dr. Garrett Broad (Comm Studies)
Nov 4th, 2022. This issue features Professor Broad's recent research that has explored the social, environmental, and economic implications of the emerging field of cellular agriculture. As a science and industry, cellular agriculture uses the tools of synthetic biology and tissue engineering to create products that are molecularly identical to conventionally produced animal foods, without the need for raising and slaughtering animals. The field is currently nascent and quite speculative – cell-cultured meat products (made by culturing and cultivating animal cells in a laboratory environment) have not yet achieved regulatory approval or commercial scale in the United States, while animal-free dairy products (made using genetic engineering and precision fermentation) have only recently begun to appear in the US retail market.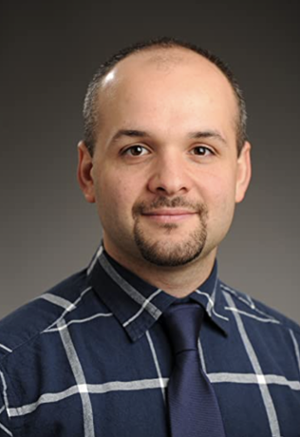 Writing with colleague Robert M. Chiles (Pennsylvania State University), Professor Broad contributed an article to a special issue in Nature Food, which included several contributions focused on the potential role of cellular agriculture in a future sustainable food system. Indeed, advocates of cellular agriculture argue that this cutting-edge approach to food production could provide an abundant source of nutritious protein and offer a host of benefits for public health, animal welfare, environmental quality, economic opportunity, worker safety and community well-being. A number of critics, however, worry that cellular agriculture could reinforce unsustainable and unjust dynamics in contemporary food systems.
Broad and Chile's article outlines how a "food justice" framework can serve as a useful guide for the evaluation of cellular agriculture's contributions to food system sustainability. The work describes the six primary focus areas in food justice work, including food and its connection to racial justice; climate and environmental justice; labor equity; health, nutrition and culinary culture; place-based community and economic development; and participation in decision-making processes. The authors argue that early engagement with cellular agriculture could help advocates incorporate principles of food justice into the field's structural and conceptual foundations. They hope that the research will help scholars, practitioners, supporters, and skeptics alike assess cellular agriculture's strengths and weaknesses in the years ahead. 
The research was supported by a grant from the United States Department of Agriculture's National Institute of Food and Agriculture. It aligns with Rowan's Catalysts for Sustainability initiative, of which Professor Broad is a member.
Citation: Article" Broad, Garrett M., and Robert M. Chiles. "Thick and thin food justice approaches in the evaluation of cellular agriculture." Nature Food (2022): 1-3.
https://www.nature.com/articles/s43016-022-00603-x
---
Professor Mark Berkey-Gerard and Dr. Dianne Garyantes (Journalism)
Oct 19th, 2022. This issue features Mark Berkey-Gerard and Dianne Garyantes from the Journalism Department for their a $40,000 grant from South Jersey Climate News project that provides local news coverage of climate change. The grant from the New Jersey Civic Information Consortium will support student reporting, content partnerships with local news outlets, and trainings. They will be collaborating as part of the grant with the Jon Akass (RTF) and his film production students, as well as Atlantic Cape Community College students. The grant will contribute to more nuanced local reporting about climate change and its effects in the South Jersey region.

The Journalism Department also is collaborating with The Hammonton Gazette on a second $35,000 grant from the New Jersey Civic Information Consortium. In this grant, Rowan journalism students will report for The Gazette as paid freelance reporters, covering local government meetings in news deserts in Western Atlantic County (Folsom Borough, Mullica Township, Egg Harbor City, Buena Borough, and Buena Vista Township) and Eastern Camden County (Winslow Township and Waterford Township).The grant to South Jersey Climate News will contribute to more nuanced local reporting about climate change and its effects in the South Jersey region. The local reporting that is part of the collaboration with The Hammonton Gazette will fill current gaps in information about what is happening at the local level in these communities. Both grants will run from Fall 2022 to Fall 2023.
---
Dr. So Young Lee (PR/ADV)
Oct 5th, 2022. This issue features a recent publication by Dr. So Young Lee (PR/ADV) . Titled "Free tumbler in Snapchat vs coffee tasting ticket in Instagram: the impact of gift type and message type on B2C gift-giving on different social media platforms," the project was published in European Journal of Marketing with  co-authors, Dr. Kim (Chung-Ang University, South Korea), Dr. Sung (The University of Oklahoma, USA) and Dr. Um (Hongik University, South Korea).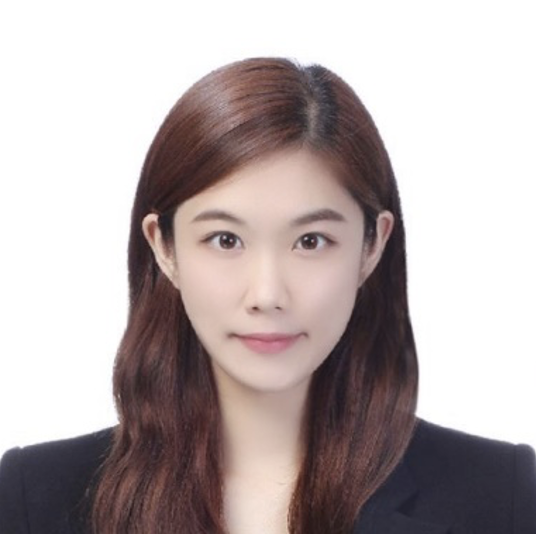 Gift-giving is a "social activity confirming relationships and social interactions." It can be used ss an effective mean for companies or brands to demonstrate their appreciation toward their customers, thus helping to strengthen brand‑customer relationships. As a form of social communication (Ku et al., 2018; Shen et al., 2011), business-to-consumer (B2C) gifts facilitate supportive relationships with consumers. In addition, in recent years, visual-oriented cultures have gained popularity, with images accounting for a significant portion of millennial consumers' online conversations. Lee et al. (2015, p. 552) referred to this phenomenon as "pictures speak louder than words." Several practitioners and scholars have highlighted the value of sharing images in brand communication and found that visuals have a positive effect on consumer engagement. Her research examines the differential effects of the type of gift (material vs experiential) offered on Snapchat and Instagram (Study 1) and how the impacts of gift type and message type (informational vs emotional) vary by the two different image-sharing social media platform in a business-to-consumer (B2C) gift-giving context (Study 2).
The findings of Study 1 revealed the existence of a significant interaction effect between social media (Snapchat vs. Instagram) and gift types (material vs. experiential). It demonstrated that the promotion of material gifts was more effective on Snapchat than on Instagram, while the promotion of experiential gifts was more effective on Instagram than on Snapchat. Study 2, which examined the influence of social media platforms on the efficacy of gift-giving promotions, provided unexpected results. The findings of Study 2 implied that the type of advertising appeal has a stronger influence on consumers' evaluation of gifts than the type of social media. It indicated that the impacts of gift type and message type varied by social media platform.
This research can thus contribute to the development of new guidelines for planning social media marketing in the business gift-giving context. By leveraging findings that the fit effect of gift types and advertising appeals differs based on social media platform, practitioners can create a more effective social media plan for their advertising campaigns.

---
Dr. Alison Novak (PR/ADV)
September 22nd, 2022. This issue features Dr. Alison Novak's current project funded by NJDEA Wind Energy: "Public Opinion and New Jersey's Offshore Wind Energy Development" 
The development and introduction of new energy sources in a region has historically interested and engaged the public in debate and discussion over their use, impact, and purpose. Prior research on the introduction of fossil fuels, nuclear, and now green-energy solutions demonstrate the importance of monitoring and managing public opinion as these technologies are developed and introduced to a region.
However, energy developers often view public opinion efforts as secondary to the infrastructure and development of energy technologies and wait too long before studying and cultivating relationships with the public. Recent examples of wind energy projects that were abandoned after public outcry and protest demonstrate the critical nature of public opinion to any energy development project.
Using funding from the New Jersey Economic Development Authority and Rowan University, students will create a semester-long PR plan to assess and support public opinion of offshore wind energy development projects on the NJ coastline. As part of the senior public relations capstone experience, students will conduct primary and secondary research, assess audiences, and develop a PR plan alongside state representatives and advocacy groups. We look forward to sharing the student projects at the end of the Spring 2023 semester!
---
Dr. Emil Steiner (Journalism)
May 4th, 2022. This issue features Dr. Steiner's Binge TV: The Rise and Impact of the Viewing Revolution (2022, McFarland).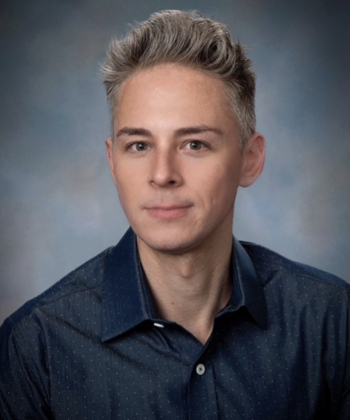 For the first 70 years of television, broadcasters dictated the terms of the viewing experience, deciding not only when the audience could watch but how much of a program they could enjoy. Binge-watching destroyed that model by placing control of the entertainment experience in the hands of the viewer.  Yet its origin story remains largely untold. 
 In this book, media scholar Emil Steiner chronicles the technological and cultural struggle between broadcasters and viewers, which reached a climax in the early 2010s with the emergence of streaming video platforms. Through extensive interviews and archival journalistic research, this groundbreaking project traces the definitive history of binge-watching, from its idiot box roots to the new normal of Peak TV. It also exposes the news campaigns waged by disruptive technology companies who exploited a long-simmering, revolutionary narrative of viewer empowerment to take over the broadcast industry. 
In a parallel with contemporary television, the reading experience of this book is interactive and provides multiple narrative threads and endings.  Binge-watching, an individual's act of gaining control and losing control through their remote control, exposed a debate that had been raging since the first TV set was turned on. One that asks, "who controls the story?"
---
Dr. Julie Richmond (PR/ADV)
April 20, 2022. This issue spotlights Dr. Julia C. Richmond's co-authored paper with Greg Neidt of the Pennsylvania Academy of the Fine Arts entitled "It's a Game:" A discourse analysis of Social Media Responses to the NFL Football is for Everyone Campaign to be presented at the International Communication Association Annual Convention in Paris this spring.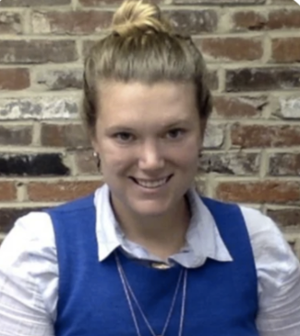 In June of 2021, the National Football League (NFL) released a video titled "Football is for Everyone" as part of a campaign with The Trevor Project, an organization dedicated to preventing suicide among youth who identify as LGBTQ. The video was intended to position the NFL, and the game of football at large, as inclusive, diverse, and accepting. Given the sport's common association with masculinity and heteronormativity, as well as professional sports' influential role in American culture in general, this move by the NFL represents, on the surface, a welcome attempt to update and change their image. However, the good faith of these (re)branding moves is often called into question and debated both internally and externally as performative. 
For many years now, corporations have recognized the purchasing power and cultural influence of the LGBTQ community and the value of providing surface-level support through cause-related marketing. At the same time, when those corporations take little or no substantive action to redress queer discrimination within their own ranks, their outward support is characterized as mere performative allyship. This paper examines the responses to the NFL's video from both straight and queer commentators in online discourse. The video's distribution via the NFL's official Twitter account ensured that the message reached many fans of the NFL even though the league was in the off-season. Further, the affordances of the platform permitted fans to respond easily and openly in a direct way that would be impossible if the video only appeared on television or on a stadium screen. The paper addresses the key discourses of opposition, admiration, deflection, inadequacy, and apathy. 
The "Football is for Everyone" campaign attempted to bring awareness to LGBTQ issues such as youth suicide and allyship. In choosing to promote the campaign on social media platforms, the NFL decentralized the power of brand messaging. Thus, users had an increased role in co-creating the conversations about social responsibility and the NFL. 

This research aligns with the goals of Rowan University's Center for Sports Communication and Social Impact.
---
Professor Jonathan Olshefski (RTF)
April 6, 2022. This issue feasutes Professor Jon Olshefski 's work on Without Arrows (working title) which is a feature-length documentary film shot over the course of twelve years. It is set to premiere in 2023.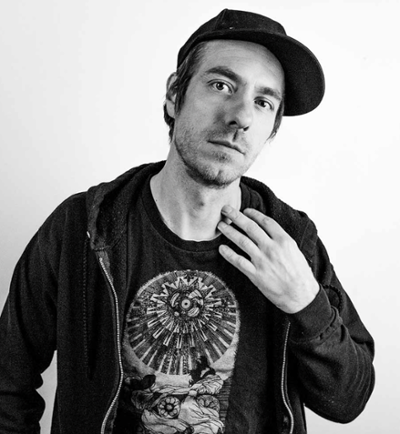 I first met Delwin Fiddler Jr. in 2010 when he facilitated a Q&A at documentary film screening I organized in North Philadelphia. I thought it would be a one-time connection, but Delwin called me in early 2011 and said, "Jon, when are we going to make our movie?" This was the impetus for our film Without Arrows (working title). Delwin is a champion powwow dancer and a Lakota man from the Cheyenne River Sioux Tribe community in South Dakota. The film chronicles his experience moving back home to the reservation to reconnect with his family and tribe after living in Philadelphia for 13 years.
I thought my previous film, QUEST, took a long time to complete clocking in at a decade, but Without Arrows has already surpassed it by two years. I believe in "slow cook" filmmaking and I think that my long process yields something unique that cannot otherwise be duplicated. I want to honor the complexity of my protagonists and reflect their points of view. It takes time understand how they see the world and earn their trust. Change over time is in inherently dramatic, but the intimacy that I can capture after spending years filming is what makes this work special.
I am proud to announce that I am working to complete this film with a core team that is majority women and 50% Native with my co-director Elizabeth Day (Ojibwe), and editors Leya Hale (Dakota/Diné) and Ellen Knechel. We are working hard and plan to submit to film festivals later this year. I am excited that ITVS (Independent Television Service) is our co-production partner and we will broadcast on PBS.
Elizabeth and I will be pitching the film at the HotDocs Forum later this month. The HotDocs Forum is a very selective international documentary market where we will get in front of distributors and broadcasters from all over the world with hopes of finding more champions to support the film and its exhibition. 
https://itvs.org/films/without-arrows
https://hotdocs.ca/industry/conference/selected-projects
Rowan has supported Without Arrows many times over the years including SEED funding, STORI funding, and sabbatical leave.
---
Dr. Celine Hong (PR/ADV)
March 23, 2022. Dr. Celine Hong published a research project titled" ETHICAL PUBLIC TYPOLOGY: How Does Moral Foundation Theory and Anti-Corporatism Predict Public Differences in Crisis?" in Journal of Contingencies and Crisis Management (SSCI, IF=4.391) with a co-author, Dr. Shim (IE Business School, Spain). Ethics is about making the right decisions and providing justification as to why particular choices are made. The code of ethics for Public Relations Society of America (PRSA) posits that a member should be committed to ethical practices and should serve the public good by accepting and honoring the obligation to operate ethically. Aside from practitioners' ethical challenges, not known is how a public's ethical perceptions may influence decision making. How are publics not attuned to ethical issues identified? How would they interpret PR messages using thier ethical perspectives?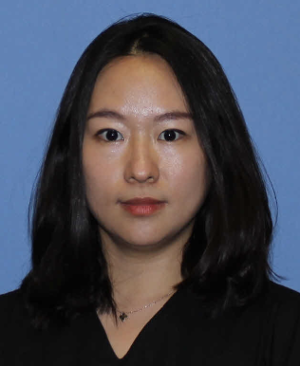 My current research attempts to develop a new public typology which would help practitioners target appropriately among diverse publics. Based on the data from 1,124 U.S. participants (mean age = 35), the new Ethical Public Typology was developed and tested applicability of the ethical public segmentation framework with behavioral outcomes including attributing crisis, expressing negative emotion, and boycott intention.
The new public typology would an essential role in the formulation of public relations strategies, because of cross-border dissimilarities and similarities in public needs, preferences, and behavior. Acting on these dissimilarities and similarities calls for the grouping and subsequent targeting of key publics. By using moral Foundation Theory and anti-corporate sentiment, publics can be categorized into four segments in terms of their ethical minds: 1) moralists (high in both individual moral foundation and anti-corporatism), 2) antagonists (high in individual moral foundation and low in anti-corporate sentiment), 3) optimists (low in individual moral foundation and high in anti-corporate sentiment), 4) pragmatists (low in both dimensions). The results showed that in boycott intention and negative emotion were generated for moralists to be the highest, and pragmatists are lowest. This new typology contribute primarily to effective PR strategy with tailored messages. By employing segmentation, PR practitioners can reduce potential high costs in the pursuit of communicating with larger public groups who in the first place may not be concerned about a crisis.
Citation: https://onlinelibrary.wiley.com/doi/full/10.1111/1468-5973.12403
---
Dr. Miles Coleman and Dr. Joy Cypher (Comm Studies)
March 8. 2022. Did you know that there are people who believe that drinking a mysterious fruit juice will cure them of human immunodeficiency virus (HIV)? In this pseudoscientific belief, the way to rid oneself of the virus is not to take antiretrovirals—drugs that have been proven to effectively treat HIV—but rather to consume a beverage marketed on Facebook. Such beliefs have serious implications to public health. But intervention is not as simple as "correcting the facts." Just beyond the surface of a misinformed FaceBook post about HIV is an entire network, spread across the internet, comprised of conspiracy theory websites and misinformed social media accounts. Circulating in these networks are entire worldviews, which shape how facts about HIV are interpreted in the first place. Correcting the facts is necessary. But, in order to that, we first need to understand the deep, often sophisticated, systems of belief from which pseudoscientific beliefs about HIV emerge. This is exactly what Coleman and Cypher set out to do in their article  "The Digital Rhetorics of AIDS Denialist Networked Publics." First Monday 25, no. 10 (2020): 1-15. ​https://journals.uic.edu/ojs/index.php/fm/article/view/10273/9743​

In the article, Coleman and Cypher perform a "networked public analysis," a method of rhetorical analysis that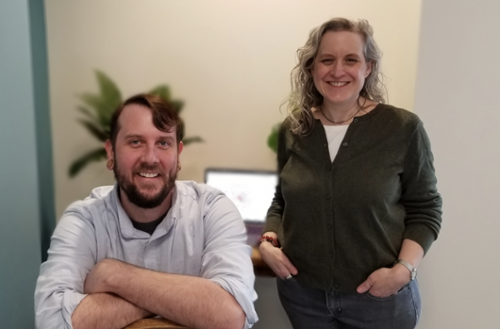 leverages computational tools (like web crawlers) to "map" networks on the world wide web a map of the HIV pseudoscience network, comprised of seventy-eight individual websites. From here, they read each individual website on the map whilst illustrating the relationships of those websites to others in the network to better understand the beliefs, values, and practices that characterize the network.From their analysis, Coleman and Cypher argue that engaging HIV pseudoscience is not merely a matter of correcting misunderstandings of science, for it also involves responsibly arguing to people who are likely in states of "existential suffering," or states in which overwhelming loss of control and stability wreaks havoc on one's lifeworld. For example, by offering arguments, spoken through the user experiences that allow persons to find information "on their own" and by emulating the form of nonprofit organizations fighting for the "underdog," the digital rhetorics of HIV pseudoscience websites are able to offer control and stability along with misinformed claims about HIV science.
Edelman CCCA supported this research with travel funding to present a preliminary draft of the paper at the 2019 Association for Rhetoric of Science, Technology and Medicine preconference in Baltimore, MD.
---
Prof. Emily Baker (Art)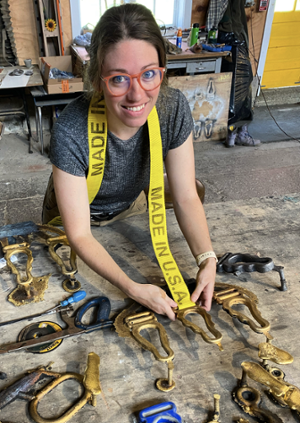 Feb 23rd, 2022. This issue spotlights Professor Emily Baker's (Art) work about Nylon 66. Nylon was first manufactured to replace silk, and then played a huge role in World War II. Now it is frequently utilized in construction and manufacturing alongside hoists and cranes. The versatility of this "strong as steel" polymer brings industries together that previously rarely overlapped. Her work focuses on the intersection of these two industries. This project is supported by the Hagley Museum and Library in Wilmington, Delaware, by funding an Exploratory Research Grant to spend a week with the extensive E.I. DuPont de Nemours & Company Advertising Department records. Once there, Baker will examine DuPont's contribution to the textile industry, specifically their role in women's fashion during the rebirth of nylon's image post-WWII. 
For this project, Baker visited All-Lifts, Inc., a rigging shop in Upstate New York. At this location they make custom nylon webbing for very specific jobs. These custom straps must go through stringent testing procedures to ensure their load meets the maximum capacity for the job. In her own practice, she uses various forms of nylon to blur the boundary between women's fashion and the rigging industry. Pictured here are cast brass charm-like versions of enlarged mechanisms used in garter belts placed beside hooks and other rigging parts. Moving in tandem, the connection of the two seems to be a strange pairing. When utilized in a sculpture, she plans to continue unpacking this practice of rendering an object non-functional as a way to honor it.
While at Hagley, Baker will be working with advertisements geared towards women who were encouraged and expected to return to their domestic affairs after the war. She is interested in how nylon extends the body while also being weaponized. She expects to continue this conversation at Hagley as her aim is to bridge the gaps between materials, industries, and our bodies. Through this research Baker can bring us closer to an understanding of the products we use and the journeys they have taken.
---
Prof. Heather Lanier (Writing Arts)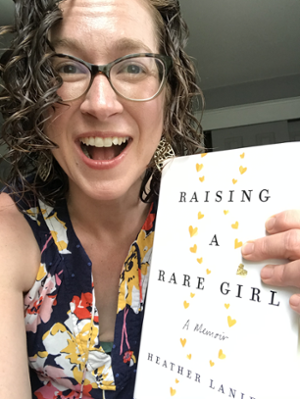 Feb 9th, 2022. This issue features Professor Heather Lanier, an assistant professor at Writing Arts. Professor Lanier works in the genre of creative nonfiction, which renders factual material in ways that are as engaging as fiction or poetry. By employing creative choices, such as narrative tension, characterization, and metaphoric association, her writing attempts to illuminate what is fascinating about what is true. Her most recent project, Raising a Rare Girl (Penguin Press, 2020), is a memoir about raising a child with a rare chromosomal condition. It tells the story of her daughter's first few years, as well as the aching joy and wonder of learning to be her mother. Through personal story and researched reflection, she uses the memoir-form to interrogate the culture's ableism and defy the tyranny of 'normal."
According to the 2010 U.S. Census Bureau, nearly one-fifth of Americans live with a disability. And yet, healthcare professionals and educators often view disability as a problem to solve, rather than an aspect of human diversity. Her book challenges stereotypes of intellectual disability, empowers fellow parents, and constructs a new narrative about what it means to be human. As a memoir of motherhood and love, Raising a Rare Girl also illuminates the ways that parenting can break us open in the best of ways.
The book has been hailed by Kirkus Reviews, Publisher's Weekly, Slate, and The New York Times Book Review, where it was named an "Editors' Choice."

"I am grateful to the Rowan community for their support in helping me finish the book and find creative ways to share it in the pandemic" –H.L.

---
Dr. Alison Novak (PR/ADV)
Jan 26th, 2022. This issue spotlights Dr. Alison Novak's (PR/ADV) publication of "#StandwithCaster: Yelp, Twitter, intersectionality, and the IAAF's DSD policy." in Long Anderson, M. (Ed.) Social Justice and the Modern Athlete: Exploring the Role of Athlete Activism in Social Change​.  
Ever look at a Yelp review and think, "that person clearly wants to destroy this company's reputation?" Sites like Yelp and Google Reviews generate millions of views and impact how the larger public perceives the reputation, credibility, and quality of organizations around the world. Occasionally, online groups co-opt these spaces to leave political messaging rather than post honest reviews of an organization. For organizations that make controversial decisions, the risk of online groups co-opting Yelp and Google Reviews is high.
This is what happened when World Athletics (formerly known as the International Amateur Athletic Federation) created a policy that banned women with high levels of naturally-produced testosterone from competing in track competitions like the Olympics. These policies appeared to target one athlete in particular, Caster Semenya, who won a 2016 gold medal for South Africa and held the world record in 800 meters for the past decade. To fans, the new policies from World Athletics appeared sexist, unfair, and even unscientifically founded. Thus, to protest the new rules that would eliminate her from the 2020/2021 Tokyo Olympics, they posted angry messages to Yelp and reduced the organizations previous 4.9 star review to .2.
This project looked at how Yelp served as a space for the discursive construction of a protest community, particularly one that aimed to harm the reputation of an organization and advocate for policy change. To study this phenomenon, I collected data using NVivo Pro 12, a qualitative software tool that archives online content and allows for qualitative/critical analysis of discourses- thanks to the software support of Dr. Robert Weaver in Health and Exercise Science. The project was presented at ICA in 2020 and won a top paper award in the Sports Communication Interest Group. In early 2022 it was published in Dr. Mia Long Anderson's edited volume "Social Justice and the Modern Athlete: Exploring the Role of Athlete Activism in Social Change" (available next month).
Managing sites like Yelp is a challenging yet important aspect of public relations. Despite this, there are few studies that examine the impact of poor management or propose best practices for practitioners to follow. My current and future projects aim to answer both of these calls in a variety of industries and contexts. 
Citation: Novak, A. N. (2022). "#StandwithCaster: Yelp, Twitter, intersectionality, and the IAAF's DSD policy." in Long Anderson, M. (Ed.) Social Justice and the Modern Athlete: Exploring the Role of Athlete Activism in Social Change​. Routledge: New York.
---
Dr. Angela Cirucci (Comm Studies)
December 8, 2021. This issue features Dr. Angela Cirucci (Comm Studies)'s work about Zoom Affordances and Identity: A Rowan Case Study. 
In the pandemic-induced move to virtual learning environments (VLEs), I noticed that, while professors and students alike were trained in how to use the technical tools, little thought was given to the ways in which digital affordances had an impact on students' identities. Indeed, how to engage students online became a popular topic of study. Largely left out, however, are the ways in which the VLEs themselves have implications for student identity maintenance and, consequently, learning quality. All digital spaces are human-made, and thus include "baked-in" prejudices that privilege some identifications while pushing others to the background.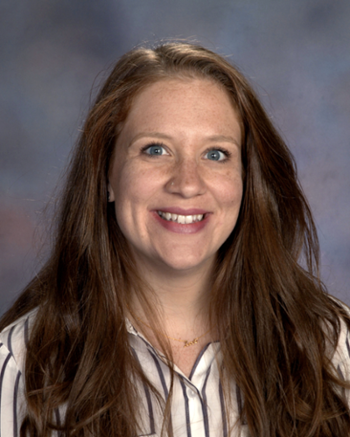 This case study of Rowan University undergraduates pairs a walkthrough analysis of a popular VLE—Zoom—with responses (n=250) to an open-ended survey to investigate how VLE affordances impact student identifications and, subsequently, quality of learning. Overall, Rowan students found Zoom to be more user-friendly because it is designed to look like popular social media apps, yet they were not comfortable being visible. Many students were concerned about their classmates and professors seeing their physical backgrounds, particularly those who reported having family incomes below $50,000. Subsequently, they rarely turned on their cameras. BIPOC who identify as women feared being judged based on their physical appearance and chose to rarely turn on their cameras As one of the first studies to explore VLE affordances and their impact on identities, findings suggest that already marginalized groups feel the pains that came with the shift to online learning more acutely. Because digital spaces are performative, as well as subjective reflections, it is important to understand how the design choices, tools, and functionalities have implications for identities. I recommend that professors and universities provide training for identity personalization and to find ways to invite students to participate that do not include mandatory cameras.
* This project is under review for Eastern Communication Association conference.
---
Dr. Drew Kopp (Writing Arts)
November 24, 2021. The current issue features the work of Dr. Drew Kopp, Professor of Writing Arts ; his co-authored book Speaking Being: Werner Erhard, Martin Heidegger, and a New Possibility of Being Human, and his article "Schopenhauer's Telescope: Tracing the Mind of a Clever Animal" (Issue 3 of Intraspection)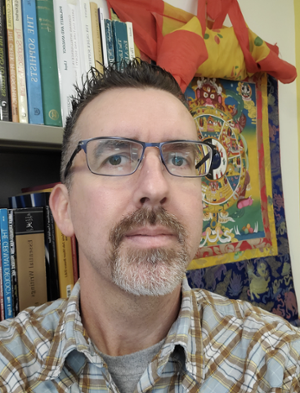 In "Schopenhauer's Telescope: Tracing the Mind of a Clever Animal," I attempt a close reading of Arthur Schopenhauer's rhetorical maneuvers as they appear in Friedrich Nietzsche's unpublished essay "On Truth and Lies in a Nonmoral sense," which itself serves as both a stylistic homage to the elder philosopher and an effort to escape from the debt Nietzsche owed to his educator. Reading both 19th century philosophers together makes it possible to see the rhetorical role philosophical discourse plays in bringing its addressee into "illumination," while also permitting subtle rhetorical cues to emerge that spell the impossibility of any such illumination--despite cogently argued declarations to the contrary. 
​
Written with Bruce Hyde, Speaking Being: Werner Erhard, Martin Heidegger, and a New Possibility of Being Human (August 2019) provides an unprecedented study of the ideas and methodology originally developed by the thinker Werner Erhard, and presented in a course called The Forum, a course that has since evolved further and is offered today by Landmark Worldwide. The book is a comparative analysis that demonstrates how Erhard's rhetorical project and the philosophical project of Martin Heidegger each illuminate the other. The central claim is that the dialogue of The Forum—presented here in the form of a transcript of an actual course that took place in San Francisco in December of 1989—functions to generate a language which speaks Being, that is, The Forum is an instance of what is called ontological rhetoric: a technology of communicating the unspoken realm of language that allows its listeners to create a new possibility of being human in the world. The purpose of this book is to show that this is actually accomplished in The Forum, and to demonstrate—with Heidegger's thinking presented in a series of "Sidebars" and "Intervals" alongside The Forum transcript —how Erhard did it in 1989.
---
Dr. Colleen Montgomery (Radio, Television, and Film) 
November 10, 2021. The current issue features Colleen Montgomery (RTF)'s work ,"From Moana to Vaiana: Voicing the French and Tahitian Dubbed Versions of Disney's Moana" published in American Music (issue 39;2).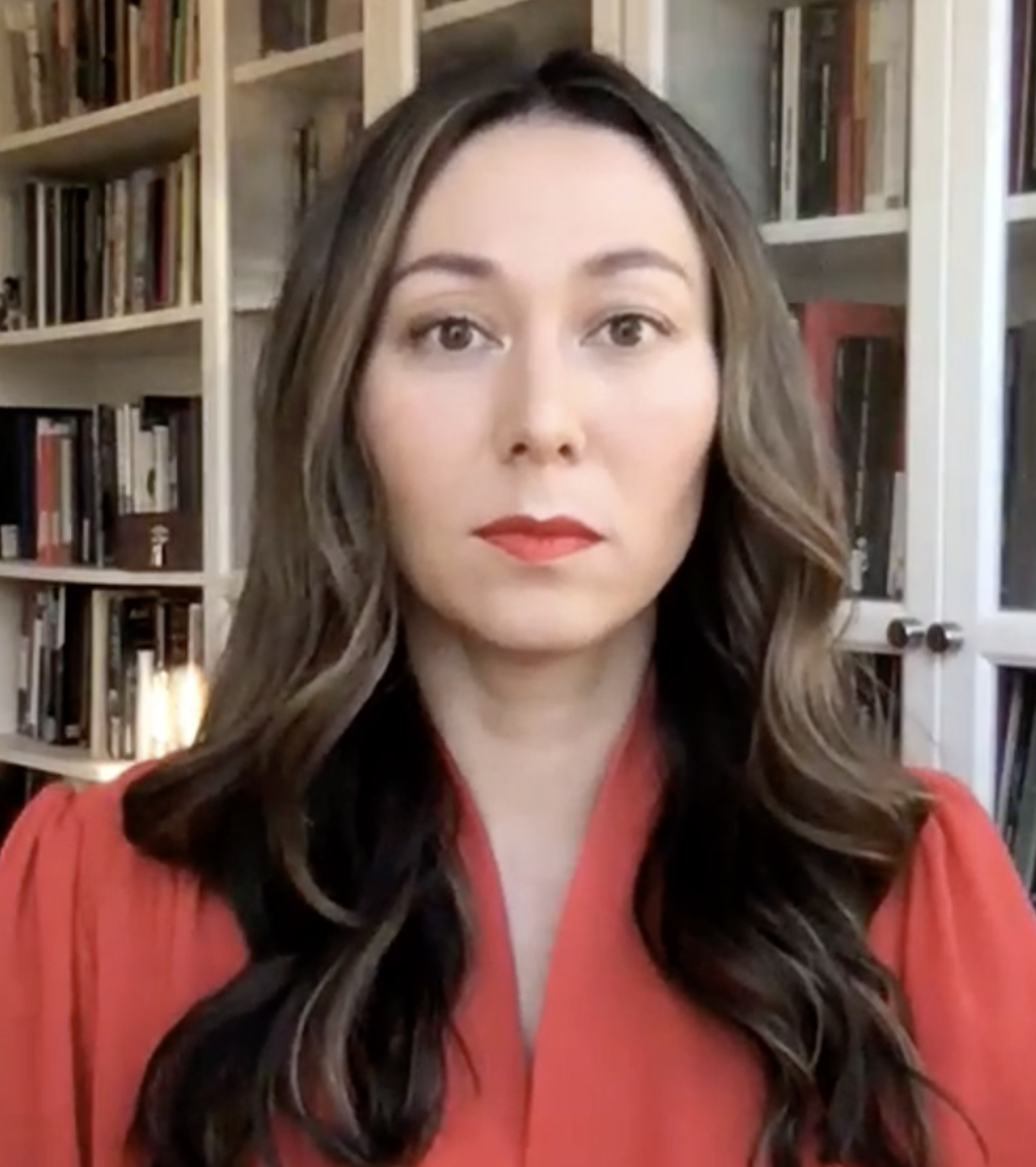 Disney Character Voices International, the dubbing division of Walt Disney Studios, produces upwards of forty dubbed versions of each new animated feature film. This piece examines the cultural, industrial, and institutional pressures that shape the form and function of these dubs within and across disparate national contexts. Taking the French, Québecois, and Tahitian versions of Moana as case studies, the article considers how Disney's dubs negotiate issues of cultural authenticity and ethnolinguistic identity 
Whereas the English language version of Moana features a pan-Polynesian voice cast, the continental French version received significant criticism for failing to include Pacific voices in the translation process and voice cast. The Québecois version, though specifically created for the French-Canadian market employs a "neutral" dialect that erases the linguistic features of the Québec vernacular in favor of an "unmarked" French. The Tahitian version, dubbed in the Indigenous language Reo Tahiti, was not created for commercial exploitation but rather to serve as a pedagogical tool for Indigenous language instruction. Unlike the aforementioned dubs, the production of the Tahitian version was primarily supported by public funding from local government and non-profit organizations, and dubbers received no remuneration for their labor. 
Combining textual and industrial analysis, the piece provides new insight into the cultural politics of translation, voice casting, vocal performance. The article's examination of the relationships between voice, identity, and authenticity in dubbed versions of Moana is especially timely in light of recent controversies surrounding race, representation, and vocal whitewashing of characters of color in animated films and television shows. 
The article is part of a special issue of American Music on sound and music in Disney animation that brings together scholars from diverse fields including film history, musicology, childhood studies, sound studies, and animation studies. I presented portions of this research at the Society for Cinema and Media Studies, Society for Animation Studies, and Music and the Moving Image conferences with support from the Department of Radio, Television, and Film and the Edelman College of Communication and Creative Arts.
---
Dr. Rui Shi (Communication Studies) 
Oct 26, 2021. The current issue spotlights Dr. Shi's (Communication Studies) recent  research project, "The dilemma of correcting nicotine misperceptions: Nicotine replacement therapy versus electronic cigarettes" published in Health Communication.
A large proportion of smokers have misperceptions of the health risks associated with nicotine use.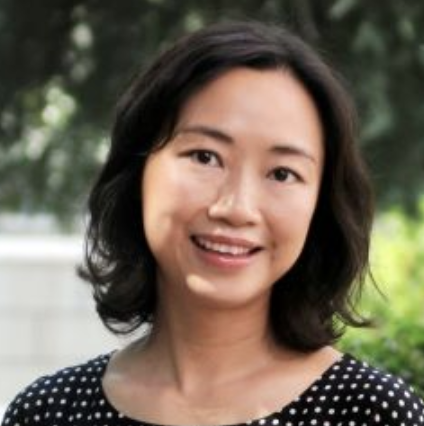 Some believe nicotine is harmless while others see it as the main carcinogen in cigarettes and the leading cause of diseases (e.g. lung cancer and heart attack). On the one hand, the belief in nicotine safety may lead electronic cigarette users to ignore the risk associated with their use of e-cigarettes. On the other hand, for smokers who are trying to quit, belief in the exaggerated harm of nicotine could deter them from using nicotine replacement therapy as a quitting aid. This paper reported results from two empirical studies that evaluated the necessity of correcting nicotine misperceptions and explored possible intervention strategies to increase use of nicotine replacement therapy and decrease use of e-cigarettes. In this paper I demonstrated it was relatively easy to correct misinformation on the knowledge level but difficult to change the corresponding attitudes and behavior. For example, the health message that informed people of the actual nicotine harm (i.e. nicotine does NOT cause cancer) could successfully lower people's perception of nicotine harm, but their attitude and intention towards their use of nicotine replacement therapy and electronic cigarettes remained unchanged. To affect attitude and intention, the health message must go beyond misinformation correction and address product use specifically. For example, when people viewed a message that addressed misinformation surrounding both nicotine harm and e-cigarettes, their favorable attitude and intention to try e-cigarettes decreased. 
While e-cigarette has been accepted as a legitimate quitting tool in Europe, its value in smoking cessation and harm reduction has been under heated debate in the U.S.. The strategies adopted in the message development in this study shed some light on the issue of how to communicate uncertainty on health topics where even the experts don't have a consistent recommendation. Instead of telling the public we still don't know, and more research is needed, communication material could consider presenting scientifically accurate information that represent both the pros and the cons of the health behavior in question, so that the audience can make an informed decision. This two-sided message does not have to be a balanced message. One side (in this case the con side) could outweigh the other (the pro) when there is a slightly preferred position.
Citation: Shi, R., Feldman, R., Liu, J., & Clark, P. I. (2020). The dilemma of correcting nicotine misperceptions: Nicotine replacement therapy versus electronic cigarettes. Health Communication,https://doi.org/10.1080/10410236.2020.1800288
---
Dr. Bokyung Kim (PR/ADV) 
October 11th, 2021. This week's Research Spotlight introduces Dr. Bokyung Kim (Department of PR/ADV) 's research,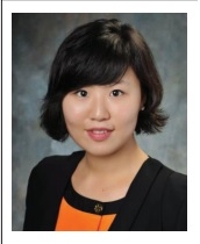 "The Integrated Model of Wearable Activity Tracker Use: Exploring Health Beliefs and Obesity Information Seeking Behaviors from a Nationally Representative Sample" published in Journal of Medical Internet Research – Formative Research. The goal of this project was to build and test a theory-driven mathematical model of how different interactions between individual health beliefs (perceived severity, perceived susceptibility, perceived benefits, and self-efficacy) and multi factors (information-seeking behaviors) influencewearable fitness tracker use among both obese and healthy adults. 
Dr. Kim was inspired to conduct research that offers a multi-perspective model and provide empirical evidence of what leads to frequent usage of wearable health technologies from a large, nationally representative survey sample. In doing so, the paper proposed the Integrated Model of Wearable Activity Tracker Use (IMWAT). This model tested with data collected from a telephone survey with a national quota sample of 2,006 participants. More than half of the participants were female (n=1,183, 59%); they were married (n=1374, 69%), and over half had a college degree (n=1,100, 55%) and were White or Caucasian (n=1126, 56%), followed by African Americans, Hispanics/Latinos, others, and Asians. Using structural equation modeling analysis, the results showed the perceived benefits of physical activity, perceived susceptibility, and self-efficacy toward obesity were significant predictors of information-seeking behaviors, which, in turn, mediated their effects on the use of wearable activity trackers. Perceptions of obesity severity directly promoted wearable device usage. This suggests health informatics and health care practitioners of public obesity intervention programs should focus on effective communication strategies: 1) they should make users feel that use of wearable activity trackers is not a barrier to overcome but a beneficial way of managing oneself; and 2) they could also benefit from promoting the significance and severity of obesity to their target health consumers.
This project was fully funded by Rowan University's Camden Health Research Initiative Grant. The funding was crucial for completion of this project and made our publication possible in the prestigious science/medical journal. 
---
Dr. Emil Steiner (Journalism) 

September 22nd, 2021. "Decade of Esports Scholarship: An organizing review of the academic literature on competitive video game play, 2010-2020" was presented at the 2021 International Communication Association Conference. The goal of this project was to provide organizational and heuristic value for those studying eSports within media and communication while elucidating the connections that exist between them and eSports researchers from other fields.
 
Although video games have been played and studied for over 50 years, eSports—professional, broadcast video game competition—is a relatively new phenomenon that scholars only began studying last decade. The daunting and disparate variety of fields, theories, and methodologies became clear to me while I was attempting to create a literature review for an article about eSports streaming during the Great Lockdown of 2020. With such a diversity of scholars describing related phenomena, it was difficult to assess where to start. At the same time, I also recognized that there must be other scholars attempting to research eSports facing similar barriers to entry: How do you find the appropriate foundational works on which to build your research across a novel, pan-disciplinary subject like eSports? What are the connections between already published 300-plus articles and how do you accurately identify the subfields necessary for efficient research? When it comes to eSports, the proverbial "gap in the literature" was that there was no roadmap for that literature. So, I decided to create one.
 
I contacted Campbell Information Literacy Librarian Samantha Kennedy, who recognized almost immediately that we had the opportunity to build a valuable database for this emerging field that would provide clarity for future researchers in what is a rapidly growing subject of scholarship. To assist us with the canonical organization, analysis, and data visualization we recruited two Sports CaM research interns – Jake Fernandez ('21) and Jacob Petrosh ('22). Our preliminary findings reveal 10 years of theoretical and methodological development similar to other new media phenomena, metaphysical discourse on the nature of identity, sport, and embodiment through questions of property and injury emerging from broadcast, professionalized video game competition. We are currently finalizing our first article for submission to peer-reviewed journals, as well as creating an accessible eSports Research Database for Campbell Library.
Dr. So Young Lee (Public Relations/ Advertising)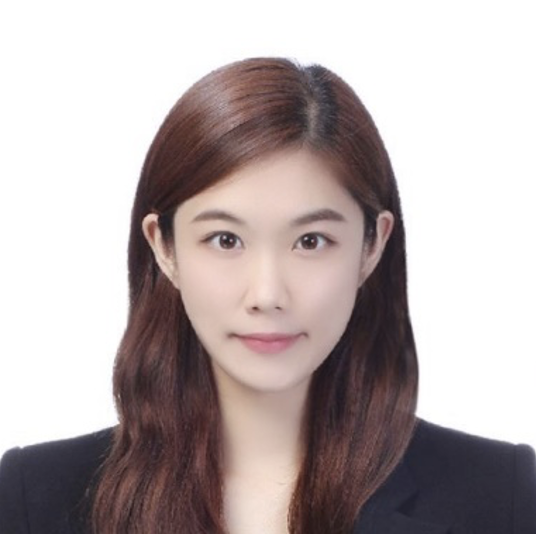 September 8th, 2021. 
"
Distance matters: the effects of self-brand connections and construal levels on ad responses
" was published in the 
International Journal of Advertising
 and synthesized the two theoretical frameworks with Construal Level Theory and Self-Brand Connections. 
Strong Self-Brand Connections have been found to positively influence brand evaluations, however, in the marketplace, not all brands enjoy strong Self-Brand Connections. While some brands with strong connections thrive on positive responses from their target consumers, others struggle to break away from weak connections. Thus, I posed the question: "How do consumers respond to marketing efforts for brands with weak (vs. strong) connections?" Considering consumers share a similar level of brand perception with others, examining how a group of consumers responds to advertising for brands with weak (or strong) connections can provide a better understanding of how consumers respond to ads. Thus, I wanted to offer valuable insights into the effects of Self-Brand Connections on consumers' responses to advertising. 
Understanding the underlying mechanisms of building connections between a brand and consumers is of great significance for both researchers and practitioners tasked with developing marketing communication strategies. The current research provides unique insights to help researchers and practitioners grasp how consumers as a group understand and respond to ad messages framed with different construal levels. The results demonstrate of 1) the importance of diagnosing the focal brand's level of Self-Brand Connections among target consumers to develop ad strategies, and 2) that aligning target consumers' levels of Self-Brand Connections with construal levels in ad elements (e.g., ad copy and visuals) would increase the effectiveness of advertising, especially for a brand with weak Self-Brand Connections.