Research Spotlight
Research Spotlight
Research Spotlight
Dr. Bokyung Kim (PR/ADV) 
October 11th, 2021. This week's Research Spotlight introduces Dr. Bokyung Kim (Department of PR/ADV) 's research,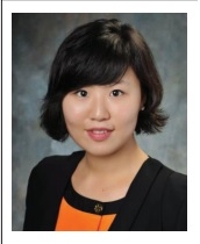 "The Integrated Model of Wearable Activity Tracker Use: Exploring Health Beliefs and Obesity Information Seeking Behaviors from a Nationally Representative Sample" published in Journal of Medical Internet Research – Formative Research. The goal of this project was to build and test a theory-driven mathematical model of how different interactions between individual health beliefs (perceived severity, perceived susceptibility, perceived benefits, and self-efficacy) and multi factors (information-seeking behaviors) influencewearable fitness tracker use among both obese and healthy adults. 
Dr. Kim was inspired to conduct research that offers a multi-perspective model and provide empirical evidence of what leads to frequent usage of wearable health technologies from a large, nationally representative survey sample. In doing so, the paper proposed the Integrated Model of Wearable Activity Tracker Use (IMWAT). This model tested with data collected from a telephone survey with a national quota sample of 2,006 participants. More than half of the participants were female (n=1,183, 59%); they were married (n=1374, 69%), and over half had a college degree (n=1,100, 55%) and were White or Caucasian (n=1126, 56%), followed by African Americans, Hispanics/Latinos, others, and Asians. Using structural equation modeling analysis, the results showed the perceived benefits of physical activity, perceived susceptibility, and self-efficacy toward obesity were significant predictors of information-seeking behaviors, which, in turn, mediated their effects on the use of wearable activity trackers. Perceptions of obesity severity directly promoted wearable device usage. This suggests health informatics and health care practitioners of public obesity intervention programs should focus on effective communication strategies: 1) they should make users feel that use of wearable activity trackers is not a barrier to overcome but a beneficial way of managing oneself; and 2) they could also benefit from promoting the significance and severity of obesity to their target health consumers.
This project was fully funded by Rowan University's Camden Health Research Initiative Grant. The funding was crucial for completion of this project and made our publication possible in the prestigious science/medical journal. 
---
Dr. Emil Steiner (Journalism) 

September 22nd, 2021. "Decade of Esports Scholarship: An organizing review of the academic literature on competitive video game play, 2010-2020" was presented at the 2021 International Communication Association Conference. The goal of this project was to provide organizational and heuristic value for those studying eSports within media and communication while elucidating the connections that exist between them and eSports researchers from other fields.
 
Although video games have been played and studied for over 50 years, eSports—professional, broadcast video game competition—is a relatively new phenomenon that scholars only began studying last decade. The daunting and disparate variety of fields, theories, and methodologies became clear to me while I was attempting to create a literature review for an article about eSports streaming during the Great Lockdown of 2020. With such a diversity of scholars describing related phenomena, it was difficult to assess where to start. At the same time, I also recognized that there must be other scholars attempting to research eSports facing similar barriers to entry: How do you find the appropriate foundational works on which to build your research across a novel, pan-disciplinary subject like eSports? What are the connections between already published 300-plus articles and how do you accurately identify the subfields necessary for efficient research? When it comes to eSports, the proverbial "gap in the literature" was that there was no roadmap for that literature. So, I decided to create one.
 
I contacted Campbell Information Literacy Librarian Samantha Kennedy, who recognized almost immediately that we had the opportunity to build a valuable database for this emerging field that would provide clarity for future researchers in what is a rapidly growing subject of scholarship. To assist us with the canonical organization, analysis, and data visualization we recruited two Sports CaM research interns – Jake Fernandez ('21) and Jacob Petrosh ('22). Our preliminary findings reveal 10 years of theoretical and methodological development similar to other new media phenomena, metaphysical discourse on the nature of identity, sport, and embodiment through questions of property and injury emerging from broadcast, professionalized video game competition. We are currently finalizing our first article for submission to peer-reviewed journals, as well as creating an accessible eSports Research Database for Campbell Library.
Dr. So Young Lee (Public Relations/ Advertising)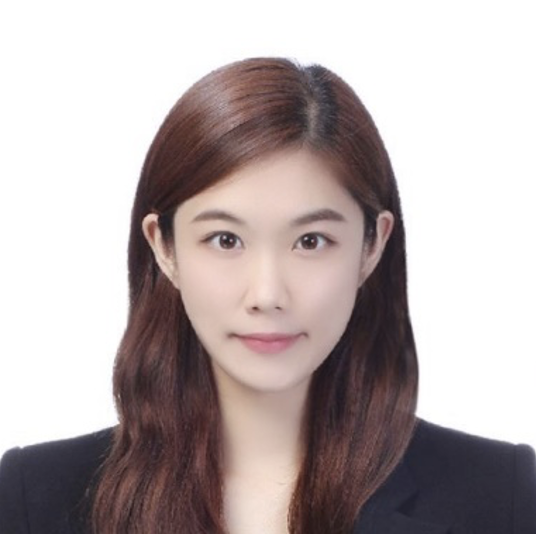 September 8th, 2021. 
"
Distance matters: the effects of self-brand connections and construal levels on ad responses
" was published in the 
International Journal of Advertising
 and synthesized the two theoretical frameworks with Construal Level Theory and Self-Brand Connections. 
Strong Self-Brand Connections have been found to positively influence brand evaluations, however, in the marketplace, not all brands enjoy strong Self-Brand Connections. While some brands with strong connections thrive on positive responses from their target consumers, others struggle to break away from weak connections. Thus, I posed the question: "How do consumers respond to marketing efforts for brands with weak (vs. strong) connections?" Considering consumers share a similar level of brand perception with others, examining how a group of consumers responds to advertising for brands with weak (or strong) connections can provide a better understanding of how consumers respond to ads. Thus, I wanted to offer valuable insights into the effects of Self-Brand Connections on consumers' responses to advertising. 
Understanding the underlying mechanisms of building connections between a brand and consumers is of great significance for both researchers and practitioners tasked with developing marketing communication strategies. The current research provides unique insights to help researchers and practitioners grasp how consumers as a group understand and respond to ad messages framed with different construal levels. The results demonstrate of 1) the importance of diagnosing the focal brand's level of Self-Brand Connections among target consumers to develop ad strategies, and 2) that aligning target consumers' levels of Self-Brand Connections with construal levels in ad elements (e.g., ad copy and visuals) would increase the effectiveness of advertising, especially for a brand with weak Self-Brand Connections.