Research News
Research News
Research News by Edelman CCCA
Edelman CCCA faculty participated in Rowan Faculty Research Day 2023
When: Wednesday, March 29th 2023
Where: Eynon Ballroom in the Chamberlain Student Center
Who: Alison Novak(PR/ADV), Rui Shi (Comm Studies), Mina Zarfsaz (Art), Julia Richmond (PR/ADV), Amanda Almon (RTF), Chris Winkler (RTF), Olga Vilceanu (PR/ADV), Miles Coleman (Comm Studies)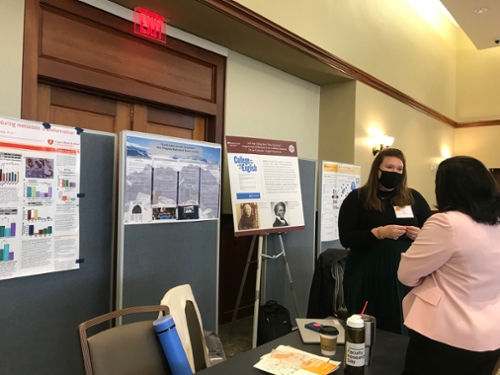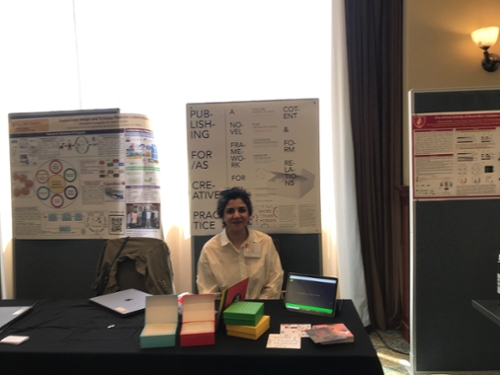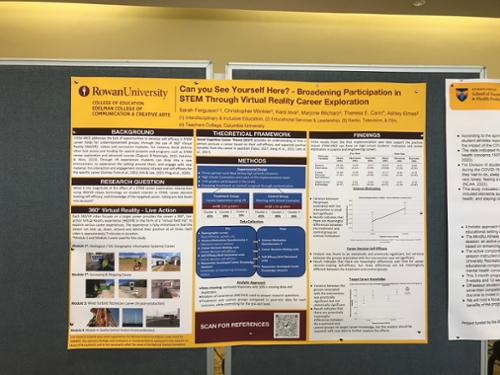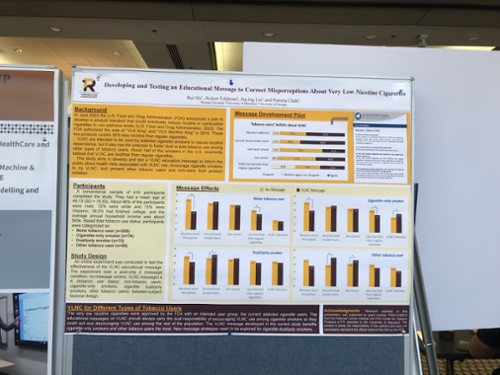 ---
2022 The Second Annual Ric Edelman CCCA Research Showcase 
When: Saturday, December 3 2022
Where: Eynon Ballroom in the Chamberlain Student Center
The event shared 50 projects and visual displays and 10 readings from writing Arts!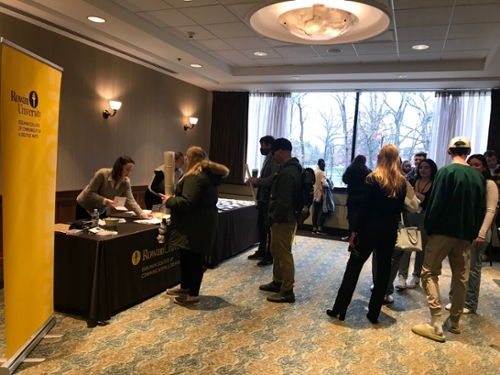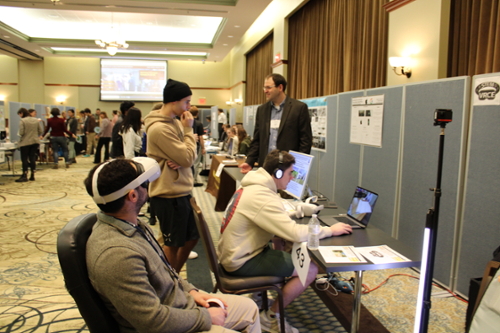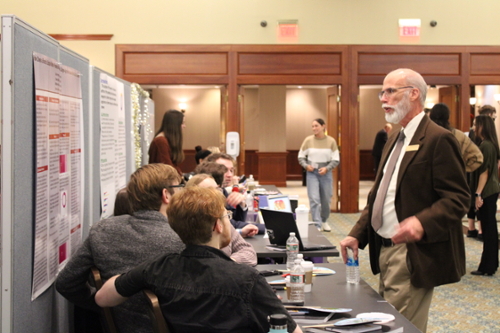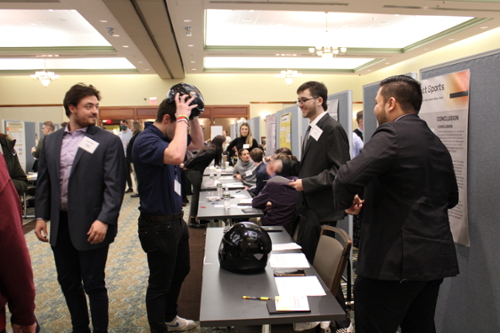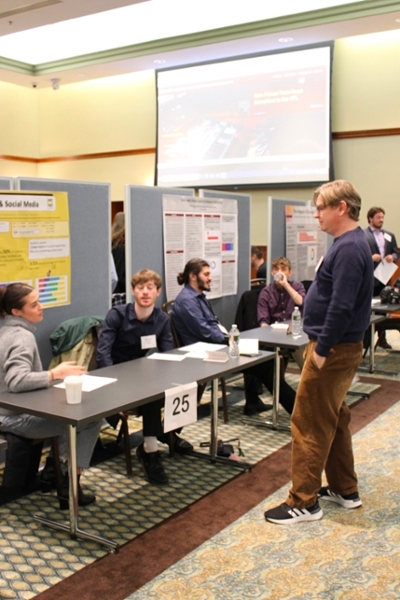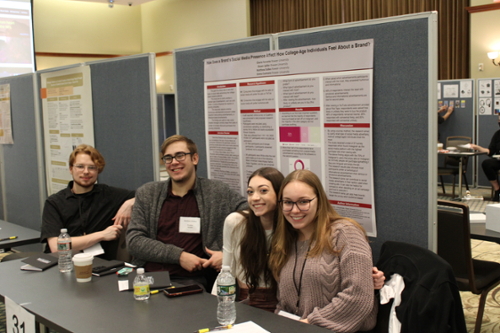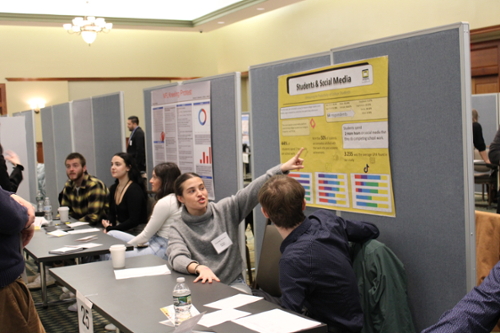 ---
2022 International Communication Association Conference (Paris, France)
Edelman CCCA researchers presented 8 papers at the 72nd Annual International Communication Association conference!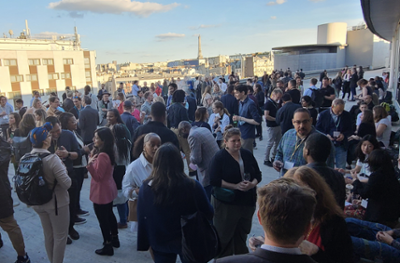 Netflix as Reliable Source: How Journalists' Uncritical Use of Streaming Industry Talking Points Shaped the Binge-Watching Narrative by Emil Steiner (Journalism)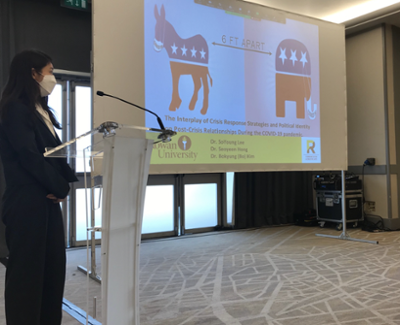 Are Red and Blue Americans Not Really Experiencing the Same Pandemic?: The Interplay of Crisis Response Strategies and Political Identity on Universities' Transparency and Post-Crisis Relationships During the COVID-19 Pandemic by So Young Lee (PR/ADV), Celine Hong (PR/ADV), Bo Kim (PR/ADV)
Even Better Than the Real Thing?: How Influencer Type and Psychological Distance Can Drive Influencer Marketing Strategy by So Young Lee (PR/ADV) and Rachel Esther Lim (Oklahoma State University)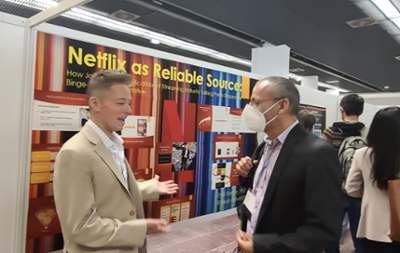 Are They Still Determining? Analysis of Associations Among Ethnicity, Gender, Socioeconomic Status, Neighborhood Factors and COVID-19 Vaccination by Bo Kim(PR/ADV), Celine Hong(PR/ADV), Sungwook Kim (Saint Joseph's University)
Global Quasi-Amateur Influencers in the Fitness Industry by Alison Novak (PR/ADV)
Inadvertent Disclosure and Visible Turbulence: Communication Privacy Management and Institutional Privacy Online by Angela Cirucci (Comm Studies) and Diana Ebersole (Kutztown University)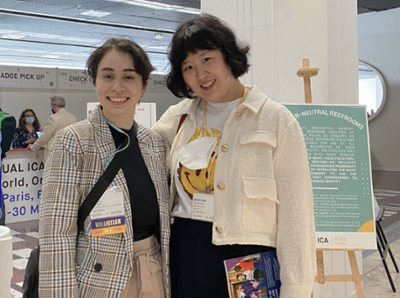 "It's a Game": Analysis of Social Media Responses to the NFL Football Is for Everyone Campaign by Greg Niedt (Pennsylvania Academy of the Fine Arts) and Julia Richmond (PR/ADV). 
"I Am a Robot Influencer": Examining the Disclosure of Virtual Influencer's Identity and Narrative Style on Consumer Reaction to the Virtual Influencer and Their Social Media Posts by Rachel Esther Lim (Oklahoma State University) and So Young Lee (PR/ADV)
---
2022 Ric Edelman CCCA Spring Showcase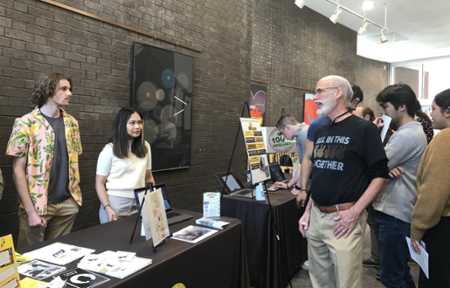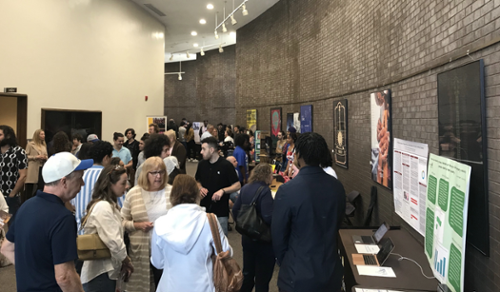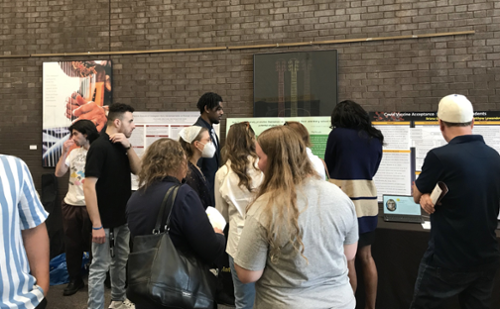 ---
2022 Rowan Faculty Research Day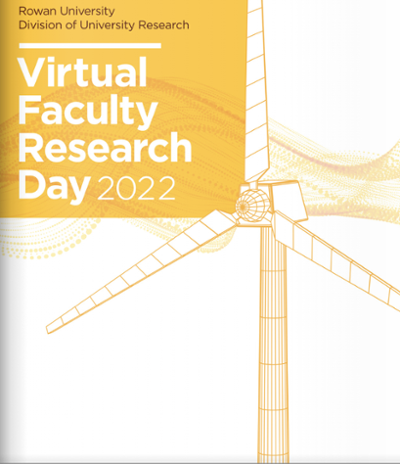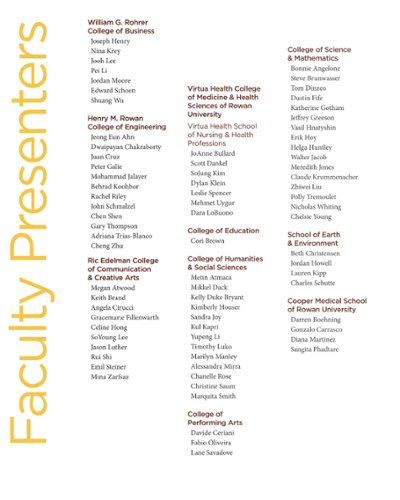 Edelam CCCA faculty presented various types of research projects at the Faculty Research Day event.
If you click the program you will see the project titles from Megan Atwood, Keith Brand, Angela Cirucci, Gracemarie Fillenwarth, Celine Hong, So Young Lee, Jason Luther, Rui Shi, Emil Steiner and Mina Zarfsaz. https://www.flipsnack.com/rowanuniversity/5th-annual-faculty-research-day.html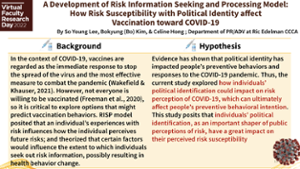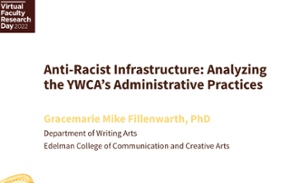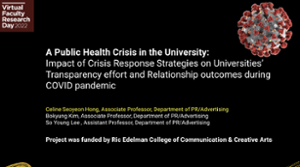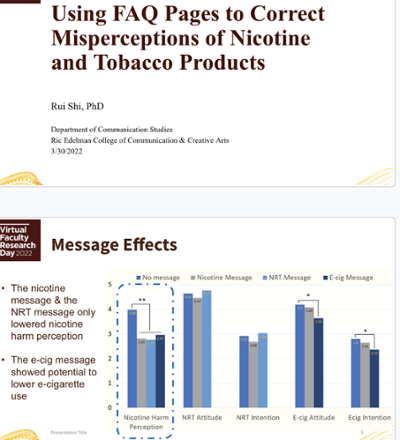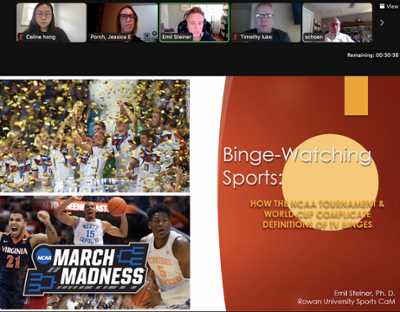 ---
2021 Fall Research Showcase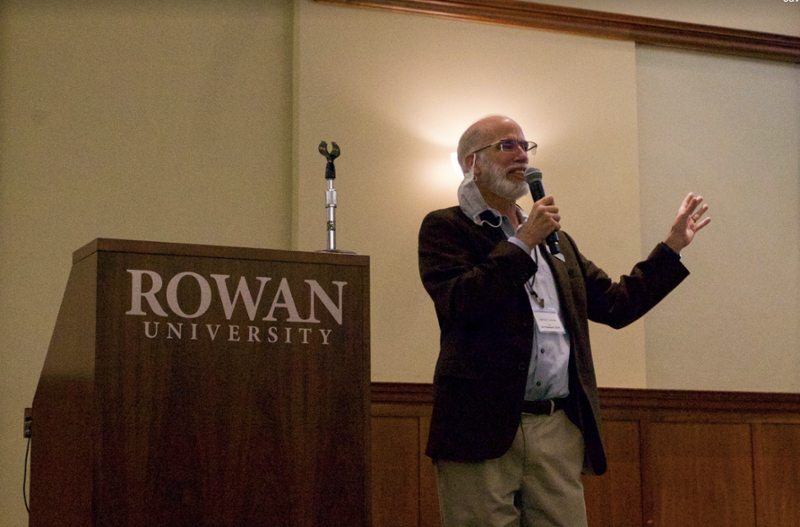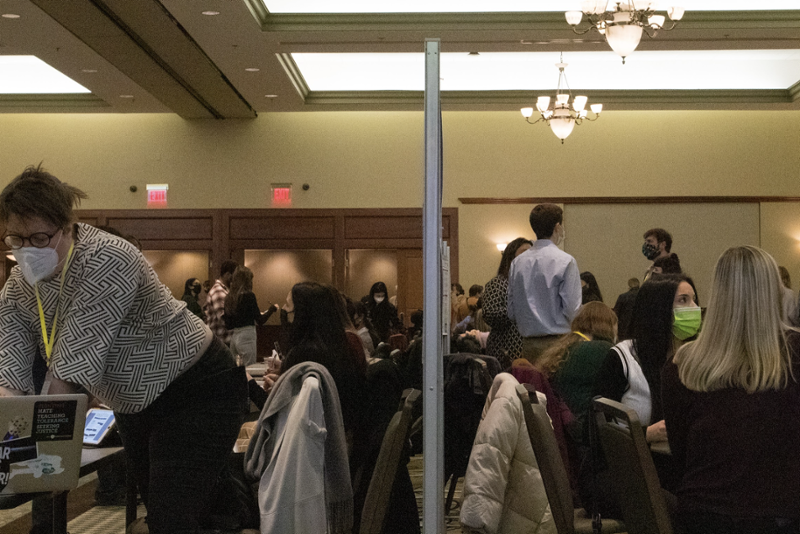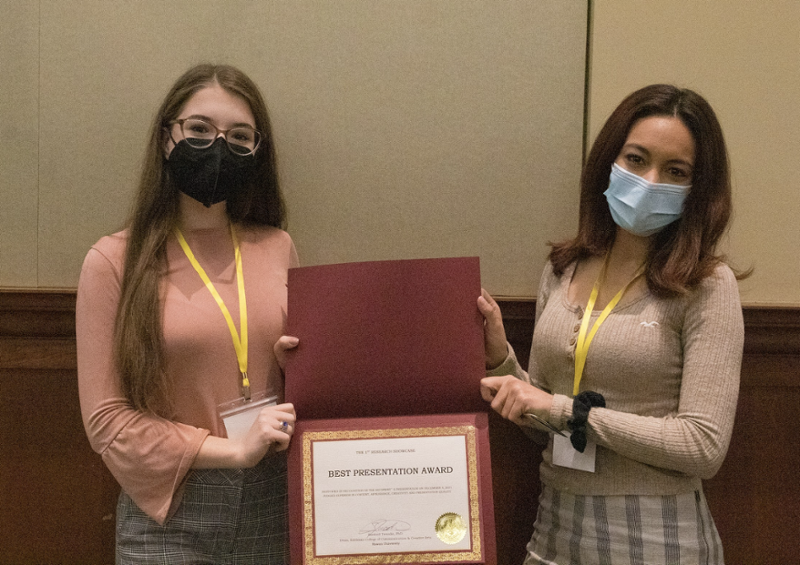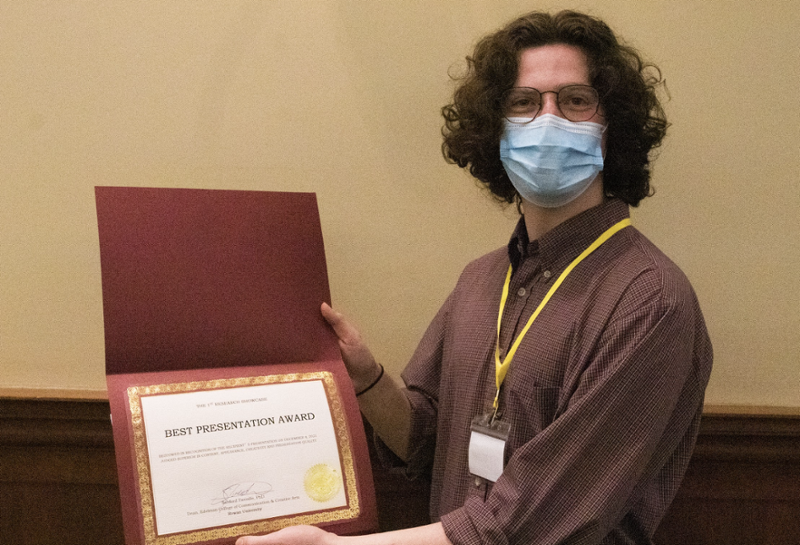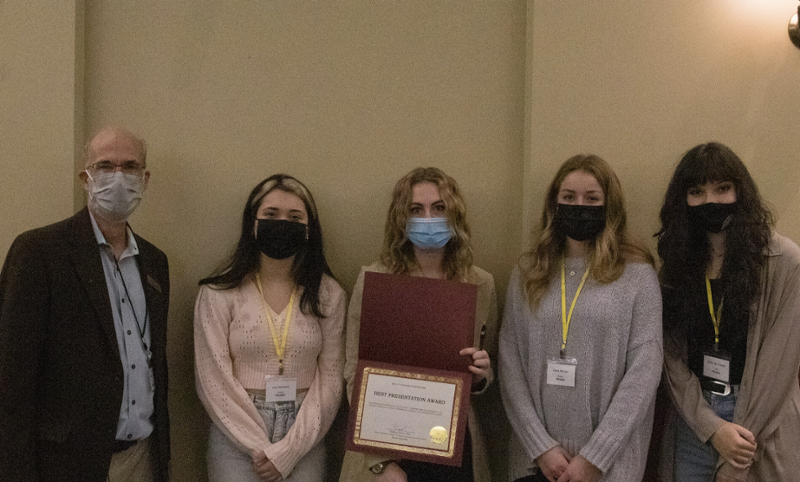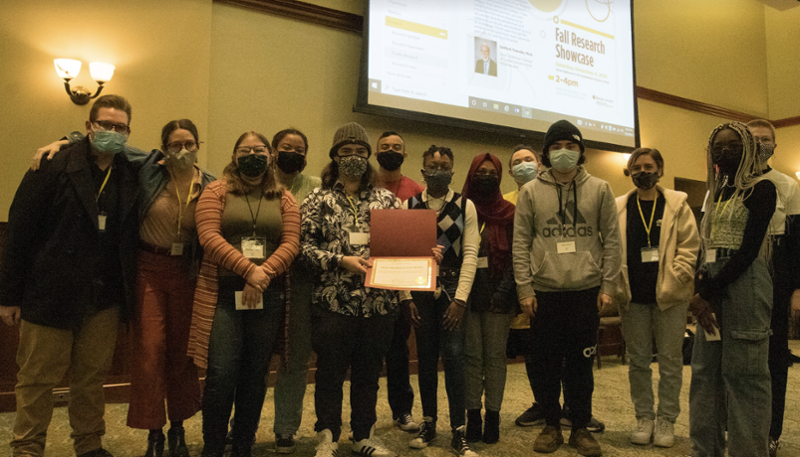 About 130 participants (35% were faculty) presented 44 various projects from Writing Arts, Comm Studies, PR/ADV, Health Science, and Art departments to 100 public visitors (photo credit: Alex Rosson).  
Best Presentation Award recipients are:
"Celebrity Endorsement in Advertisement" by Alaina Guzman, Ciara Mondel, Kelly Van Fossen, Lea Hornback, Department of PR/ADV
"Emergent Sonification, the Anthropocene, and the Sublime Affectations of Computational (Un)Predictability" by Brandon Simon, Department of Comm Studies
"Concentrations of Chromium and Other Forgotten Things" by Emily Baker and her students, Department of Art
"How has Ben & Jerry's issue advocacy and brand reputation been shaped through social media?" by Alexia Reigada & Erica Gerold, Department of PR/ADV
---
2021 Fall Research Showcase - program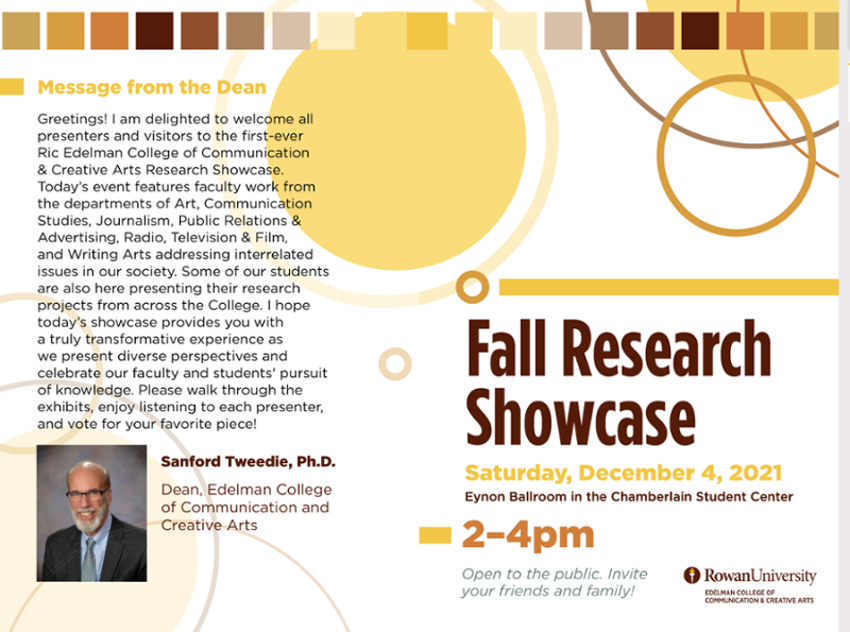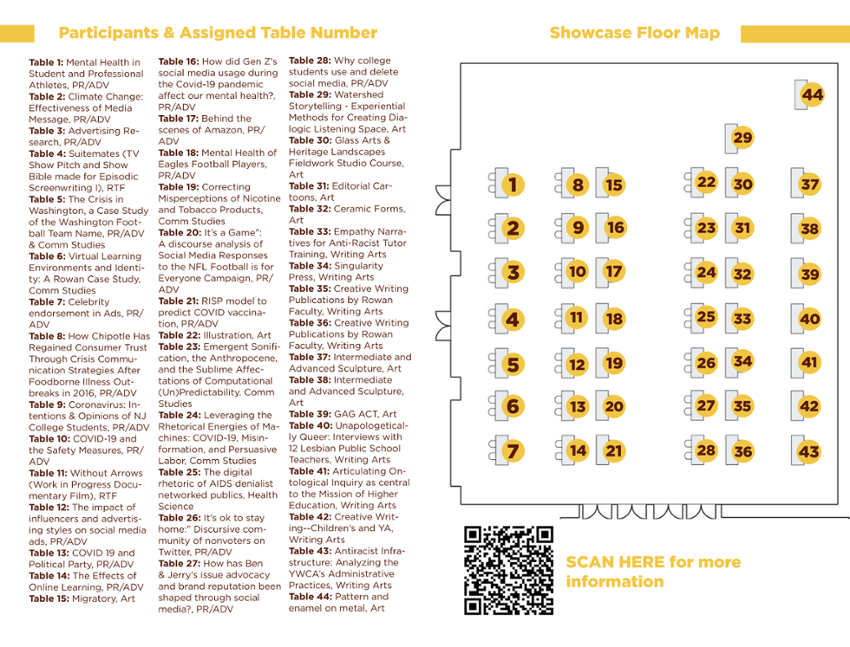 October 2021
Gina Audio, Asadeh Nia-Schoenstein and Louis Rodolico (all PR/ADV) submitted a proposal titled "Reversing History's Effects: Using Deep Reading to Promote Inclusion" for presentation at Temple University's 20th Annual Faculty Conference on Teaching Excellence, which will be held January 6 – 7, 2022.
Celine Hong (PR/ADV), Bokyung Kim (PR/ADV), and So Young Lee's (PR/ADV) publication "Too Close to Like?: How Social Media Influencers Recast Personal Space Between Selfies and Instagram Users" was accepted byCommunication Studies.
Bokyung Kim (PR/ADV) and Celine Hong (PR/ADV) published "The Integrated Model of Wearable Activity Tracker Use: Exploring Health Beliefs and Obesity Information Seeking Behaviors from a Nationally Representative Sample" in theJournal of Medical Internet Research-Formative Research.
Heather Lanier's (Writing Arts) essay, "We Don't Have to Be Superhuman: A Big Lesson from My Daughter's Little League," was published by TIME. Lanier's poem, "Only A Sliver of Love Runs Hot," was featured in the latest issue of the North American Review. 
Keri Mikulski (Writing Arts) published two comedic children's books withCapstone: "My Sister, the Sea Monster" and "Field Guide to Humans and Other Dangerous Beasts." Mikulski also published "Eighties Sitcom Props-Where Are They Now?" in the Weekly Humorist, and won a 2021 Writer's Digest Award for the humorous essay "Bailing on Another Vacation Blues."
Tara Bennett (RTF) published "The Story of Marvel Studios" with Abrams Books. Bennett and co-author Paul Terry were granted unprecedented access to Marvel Studios, which resulted in this collection of exclusive interviews, photos and stories that detail the development of the Studio's box-office hits. 
Nick DiUlio's (Journalism) article about Camden's comeback won first place in Folio's annual Eddie Awards for regional longform journalism.
Megan Atwood (Writing Arts) published four new books for children ages 8-12: Mothman in the Moonlight, Sasquatch Standoff, Grabbed by Greys, Revenge of the Kraken
Grace Fillenwarth's (Writing Arts) publication "Context and Communities: Valuing Collectivity in Feminist Rhetorical Inquiry" features in chapter nine of the collection Ethics and Representation in Feminist Rhetorical Inquiry. Fillenwarth's recent article "Remote TPC Internships: Infrastructures for Success" was recently published online in the Journal of Technical Writing and Communication. ​
---
September 2021
Robby Gilbert (RTF) was contracted by Lee & Low NY to illustrate his sixth children's book. Gilbert also presented "Interdisciplinary Study of Interdisciplinarity: Animation as a Model for Interdisciplinary and Transdisciplinary Theory and Practice" at the 2021 Society for Animation Studies annual conference.
Colleen Montgomery (RTF) presented "'It won't cost much, just your voice!' Women's Voices and Agency in Disney and Pixar Animation" at the 2021 Society for Animation Studies Conference. Montgomery was also contracted with Oxford University Press to co-edit The Oxford Handbook of the Hollywood Musical (with co-editor Dominic McHugh, Professor of Musicology at the University of Sheffield).
Paul Monticone (RTF) wrote the essay "Institutions of the Mode of Production and The Classical Hollywood Cinema in Contemporary Media Studies" in the edited volume Resetting the Scene: Classical Hollywood Cinema Wayne State University Press. Monticone also attended workshops at the Digital Humanities Institute this summer.
Diana Nicolae (RTF) screened her documentary Come Find Me at the 2021 University Film and Video Association conference. Nicolae was also invited to peer review the documentary Strength and Beauty by Chelsea Wayant at the same conference.
Julie Haynes (Communication Studies) presented "Regional Identity and Rhetorical Contradictions in Dale Hansen's Sportscaster Persona" at the 2021 Popular Culture Association Conference on June 5, 2021. 
Heather Lanier's (Writing Arts) memoir, Raising a Rare Girl, was released in paperback this summer with Penguin Press. Lanier's poem, "My Family and I Disagree about Politics," appeared in The Cincinnati Review's online series, MiCRo.