Keynote Speakers
Keynote Speakers
Keynote Speakers
Each year the National Girls & Women in Sports (NGWSD) celebration features a nationally-recognized keynote speaker, who visits campus (physically or virtually!) to discuss sport, social change, and women in athletics. Please read more about our previous keynote speakers below.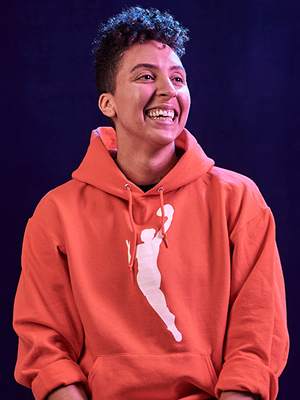 2021
Layshia Clarendon
Layshia Clarendon, a non-binary activist and point guard for the New York Liberty visited Rowan University virtually to discuss some of the most pressing issues in sports, including the fight for racial justice, equity, and LGBTQ+ representation. Recently re-elected to a second term as WNBPA Vice President, Layshia helped negotiate a groundbreaking CBA Agreement that will serve as a bedrock for women's professional sports leagues moving forward. A current member of both 5x5 and 3x3 National Team pools, Layshia captured gold with Team USA in the 2018 FIBA World Championships. In 2017, Layshia was named a WNBA All-Star, led the league in total assists, and broke the Atlanta Dream's franchise record for assists in a single season. Clarendon is a noted social advocate, speaker, and writer, who is often asked to lend their voice and opinions on various social topics. They have been published in The Players' Tribune, Mic, Esquire, and ESPN.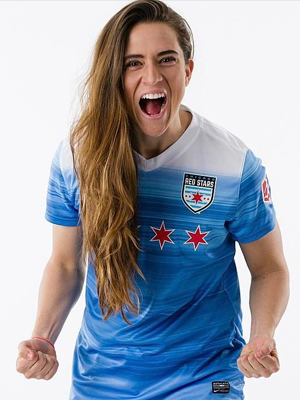 2020
Steph McCaffrey
Steph McCaffrey is a former professional soccer player who competed for the United States Women's National Team (USWNT), as well as the National Women's Soccer League's (NWSL) Boston Breakers and Chicago Red Stars before being forced into retirement by a neurological illness. She is now a MBA student at Wharton, where she studies Finance and Social Impact, and runs Hidden Gems, a non-profit dedicated to bringing soccer to girls from low income areas. Learn more about Steph in this recent Philly Inquirer article.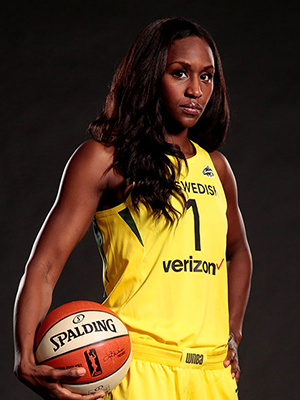 2019
Crystal Langhorne
WNBA champion Crystal Langhorne visited Rowan University to help us celebrate the achievements of women in sports. A graduate of Willingboro High School, Langhorne played for the University of Maryland, winning the 2006 NCAA Championship. In 2007 she represented the USA winning a FIBA World Championship. Langhorne then began a professional career taking her to the WNBA All Star game twice and the 2018 WNBA Championship with the Seattle Storm. Langhorne shared lessons of excellence that took her from South Jersey to basketball's largest stages, as well as perspective on the opportunities and challenges in women's sports.