Athletics & Fitness
Athletics & Fitness
Athletics & Fitness
Each year the National Girls & Women in Sports (NGWSD) celebration hosts athletic and fitness events that celebrate women's bodies as strong, resilient instruments of physical fitness and performance. Check out some of our previous events below.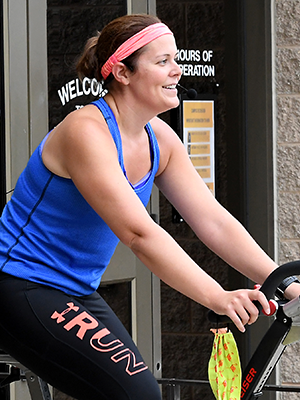 2021
Socially-Distanced Faculty & Staff Cycling Class
This all-levels indoor cycling class was open to ALL employees and graduate students! If you missed playing sports when you were young, this was your opportunity to get back into the habit of being active. If you've never played sports or worked out before, this class was also for you! When we say open to all, we mean it!
We cycled for 30 minutes of sweaty, socially-distant fun as we rode to the tunes of great women artists.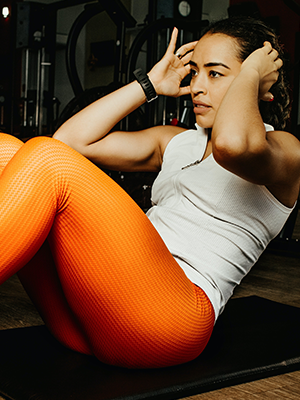 2021
Rowan Moves
We offered a FREE six-week Rowan MOVES Movement Challenge! We know that getting up and moving can help us feel good and help to elevate our physical health. What better way to jump start your activity than to join your fell Profs and earn some prizes along the way? Walk, jog, run, or bike each week to earn small prizes (water bottles, sunglasses, etc.), plus a chance to win one of our grand prizes! Each week we sent a new challenge and some motivation to keep you moving!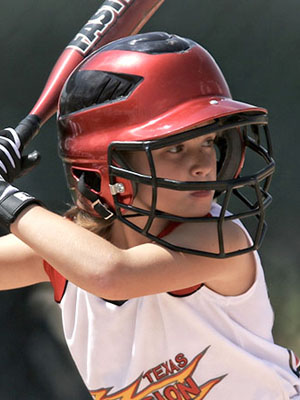 2020
Sports Clinic for Girls
LEAD HER FORWARD
This event was FREE for girls in grades 8 and under! 
SCHEDULE:
11:00am - Registration at Esbjornson Gym
11:30am - 12:40am - Sports & Activities Clinic
12:45pm - Seating for the Women's Basketball Game
1:00pm - Game Time!! GO PROFS!
1:45pm - Halftime Contest/Introductions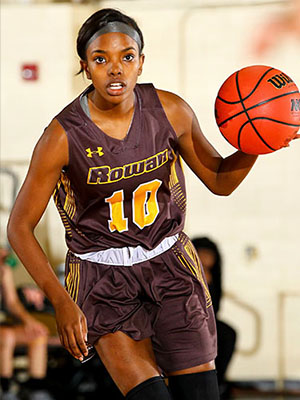 2020
Women's Basketball Game
vs. Montclair State University
Hundreds of fans cheered on the Rowan University Profs as they took on Montclair State University. The National Girls and Women in Sports Day event featured pre-game and half time contests. Female athletes of all ages were honored as well. Admission was free for Rowan students with ID and Rowan University employees who hold regular season athletic passes. Youth groups of 10 or more were admitted free with one paid adult for every five youth members.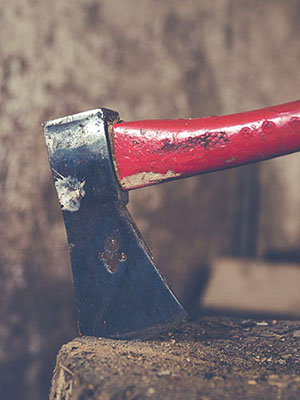 2020
Women's Night Axe Throwing
Hosted at Primitive Axe on Delsea Dr.
All students, faculty, and staff were invited to join Campus Recreation for a fun night of axe throwing at Primitive Axe! Registration was FREE and is limited to the first 30 participants to sign up for the program.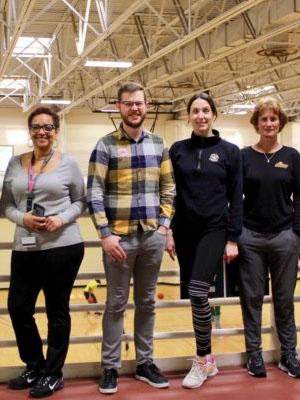 2020
Walk Like A Prof
All faculty, staff and students were welcome to join us for a walking break as we chatted and got to know each other during a casual stroll around the Indoor Track. The event was an opportunity to meet colleagues from other departments and learn some healthy living tips from one of our Fitness Center staff.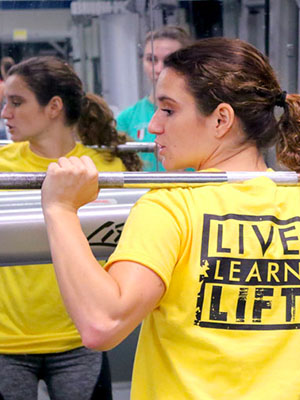 2019
Women on Weights
Participants learned about the benefits of weight training
Community members joined Campus Recreation's personal trainers to learn the benefits of adding weight lifting and resistance training to your fitness routine. Participants learned fundamental movements and techniques to prepare for strength training.
We encourage participants to step out of their comfort zone and step into the weight room. Our goal is promote the benefits of weightlifting for all people, regardless of gender. All are welcome.
Thank you to all who participated!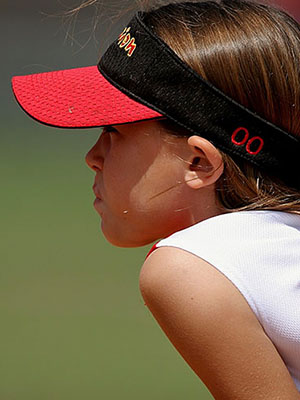 2019
Sports Clinic for Girls
"She Did... You Can"
FREE for girls ages 7-13! 
Opportunity to learn a variety of skills from Rowan female athletes
Video presentation with opportunity to speak with Rowan female athletes
Admission to the women's basketball game at 6:00pm vs. William Paterson University
Pretzel and water for the game
Recognition of all participants at halftime
Chance at halftime competition
Thank you to all who attended!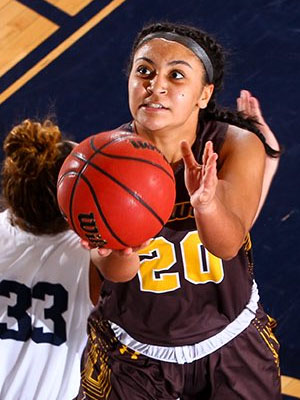 2019
Women's Basketball Game
vs. William Paterson University
The Rowan University women's basketball team outscored William Paterson University, 24-6 in the final quarter to win 74-53 on Wednesday.

The Profs are 14-9 on the season and 12-4 in the New Jersey Athletic Conference. The Pioneers are 12-11 overall and they have an 8-8 conference record.

Four players were in double digits for Rowan. Guard Olivia Rulon (sr. Cape May Court House, NJ/Wildwood Catholic) led the way with 19 points. Guards Alexis Kriley (so. Fair Lawn, NJ/Fair Lawn) and Dominique Peters (jr. Lawrenceville, NJ/Lawrence) each scored 15 points. Peters had 12 rebounds. Center Ayanna Johnson (fr. Ewing, NJ/The Pennington School) recorded 10 points and 10 boards. She also contributed six assists and six blocks, which are both season-highs.