Student Groups
Student Groups
Student Groups
Get involved! PR & Advertising offers several student organizations that help students develop professional skills, meet with industry leaders, and even travel to international conferences.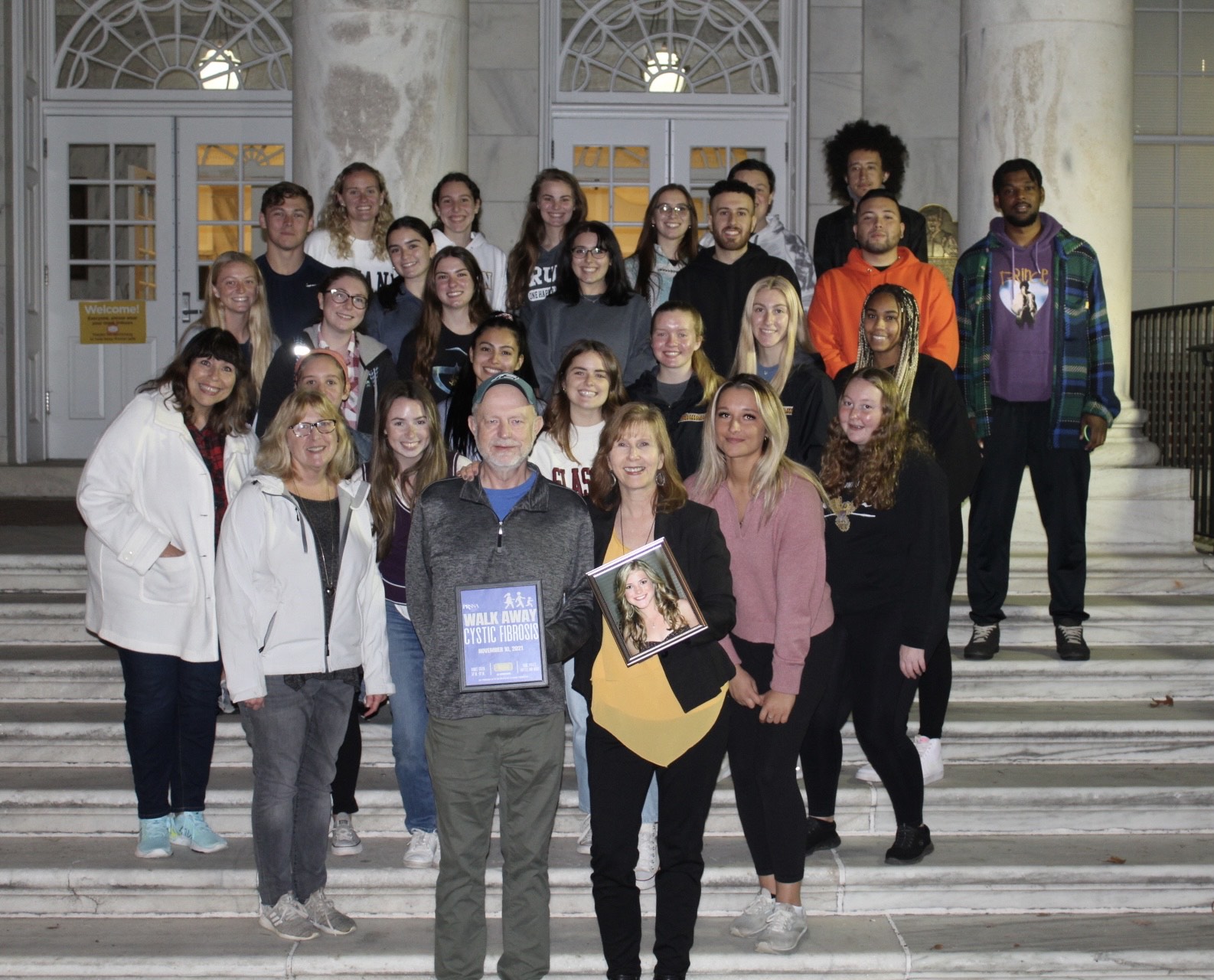 Ever want to travel to New York and tour some of the largest agencies? Plan fundraisers that bring attention to health, social justice, or environmental issues? Work for real clients to build your portfolio? Our student groups can help you do all of this- all while making friends with fellow classmates. Get involved by attending a meeting, messaging us on social media, or requesting information through ProfLink. 
Public Relations: PRSSA & PRaction
Get to know PRSSA & PRaction

The Anthony J. Fulginiti Chapter of the

Public Relations Student Society of America (PRSSA)

at Rowan University helps students develop the portfolios, know-how and networking connections needed to succeed as professional communicators.

Rowan's PRSSA chapter was voted "Outstanding Chapter in the Nation" for the eighth time - a national record. In its impressive history spanning more than four decades, Rowan University's PRSSA chapter has won more than 200 national and regional awards - more than any other chapter in the nation.

Our student-run PR agency, PRaction, offers students a wide variety of opportunities to research, plan and implement public relations campaigns for business and non-profit clients.

All communication students are encouraged to get involved with PRSSA. Membership meetings generally are held every-other Wednesday and special events are scheduled throughout the year. For more information, check out

@RowanPRSSA on Instagram

 or look for

upcoming meetings

on ProfLink.
Connect with us!
PRSSA Scholarships

PRSSA offers National and University-wide scholarships for Rowan PRSSA members. Students are invited to apply in their second and third years. See group advisors for more information. Scholarships are offered based on merit, need, and service responsibilities. 
Advisors

Dr. Alison Novak

A former member of PRSSA at Marist College, Dr. Novak has co-advised Rowan PRSSA for seven years. She loves helping students plan events and participate in community service projects. 

Dr. Suzanne FitzGerald

Winner of a National Advisor of the Year award, Dr. FitzGerald has co-advised Rowan PRSSA for over twenty years. She looks forward to annual student-organized events such as Induction Brunch and Spring Gala. 

Professor Gloria Barone Rosanio

A working professional in healthcare public relations for over thirty years, Professor Rosanio has served as the professional advisor for Rowan PRSSA for over ten years. She loves mentoring students and helping them find internship and employment opportunities. 

Professor Asi Nia-Schoenstein 

A former hospitality and tourism PR professional, Professor Schoenstein has served as the PRaction advisor for over ten years. She loves helping students work with local clients and providing feedback to strengthen portfolios

Dr. Celine Hong

Co-advisor of PRaction for three years, Dr. Hong enjoys helping students develop long-term strategic plans to help clients. 
Advertising: Ad Club & ProfAgency
Get to know Ad Club & ProfAgency

Rowan University's Ad Club

serves students with an interest in advertising and advertising careers. It is a college chapter of the American Advertising Federation (AAF).

Rowan's Ad Club gives students numerous opportunities to work with advertising professionals and organizations. Ad Club students have also worked closely with the Philly Ad Club. Ad Club students regularly participate in conferences and agency tours. Rowan's Ad Club has received national awards and recognition, including a Philly Ad Club "ADDY Award."

ProfAgency, Rowan's student-run advertising agency, offers students the chance to handle "real world" advertising accounts for business and public-service clients. ProfAgency programs let students build campaign books and portfolios showcasing their research, strategic planning, creative concepts, and media planning.

All communication students are encouraged to get involved with Ad Club. Regular membership meetings and numerous special events are scheduled throughout the year. For more information, check out

@RowanAdClub on Instagram

.
Connect with us!
Ad Club Scholarships

Philly Ad Club is proud to offer scholarships for local advertising majors who also participate in pre-professional groups. Additionally, the Rowan Ad Club offers scholarships for promising second and third year students who demonstrate academic success, need, or dedication to the organization. See the group advisors for more information. 
Advisors

Professor Lou Rodolico is a 30 year veteran of the advertising industry in Philadelphia and Southern New Jersey. He loves to bring working professionals to campus for networking events and helping students find local scholarships to support their advertising education.

Professor Lisa Fagan lends her 26 years advertising and marketing experience to the ProfAgency team and clients. Her vision for the agency is to simulate as many real strategy and creative experiences as possible. 

Dr. Kristine Johnson serves as the co-advisor of the student advertising agency, ProfAgency. She loves to show students how to integrate research into the development of strategy and digital campaigns. 
Want to join?
Hear from current student members about the perks of joining our student groups!
Department Opportunities
Recent Awards

Rowan PRSSA wins 2022 Star Chapter Award

Awarded to the top 40 chapters in the country, Rowan PRSSA received a Star Chapter Award for the sixth consecutive year.  

Timeless Marketing-Rowan University team awarded Semifinalist status at the 2017-2018 Collegiate ECHO Competition

Chuck McLeester led a team of four students through the complex process of designing a direct sales campaign for Fossil smart watches. Students Gianna D'Angelo, Kara Kummer, Hannah Magann, and Brandon Scholtz combined their talent, resources, and determination to succeed into a campaign that landed them a coveted spot among the top-20 teams or the top 7% in the competition. 
This is a great accomplishment and the very first time students from Rowan's Public Relations and Advertising programs participated in this prestigious competition. Good job, team Timeless Marketing!
Competition Teams

Each year, Rowan participates in national student competitions in Advertising and Public Relations. Juniors and seniors are invited to get involved with the American Advertising Federation's National Student Advertising Competition and PRSSA's Bateman Competition through classes such as Advertising Campaigns, PR Planning, and Ad Practicum. Selected teams travel to present campaigns for real clients such as Snapple, Adobe, The US Census Bureau, and Coca-Cola. National winners are recognized at conferences and receive scholarship prize money.