Biomedical Art & Visualization
Biomedical Art & Visualization
BFA in Biomedical Art & Visualization
The Rowan University Bachelor of Fine Art in Biomedical Art & Visualization is one of the few undergraduate disciplines of its kind in the country. The Biomedical Art and Visualization field is a unique area of study in a growing field of art, medicine, science, and technology. Biomedical Art and Visualization students combine artistic talent and strong visual communication skills with natural science and biomedical intellect. As a biomedical artist you will apply your knowledge of art, medicine science and technology to create educational illustrations, animations and interactive media for specific audiences.
BMABV BFA Degree Program Guides and Course Sequences
+ Earn 2 optional Certificates of Undergraduate Study:
CUGS in Game Media Design (with your BMAV Major!) Visit our website for more information: CUGs in Game Media Design
CUGS in Paleoart & Visualization (with your BMAV Major!) Visit here to download more information
ALL Majors are required to meet each semester with our Professional Staff Advisor:
Ms. Rachel Budmen (budmen@rowan.edu) 856-256-4537
_________________________________________________________________________________
The 1st Edition of the Biomedical Art and Visualization BFA 2019 - 2022 Book Publication!
The publication is a unique and professionaly produced compilation of the best student work in the major! Featuring 206 pages, 6 chapters of dofferent areas of the content and media, the publication represents the best and most talented student Biomedical artists at Rowan University. If you want to learn more about this rare major Nationally, that combines art, illustration, animation, information design with educational content in science, medicine and technology - check out our publication.
View our BMAV Demo Reel
Visit our BMAV Student Spotlight, featuring our talented students and alumni!
Biomedical Art is built on the traditional field of scientific and medical illustration. Rowan University's Biomedical Art and Visualization curriculum contains concepts and skills in leading-edge digital media techniques, interactivity, and animation. Our program combines innovative ideas and media through the intersection of art, science and medicine. You'll learn a versatile set of illustration, information design, 3D modeling, and animation techniques through both traditional and digital art methods.

We've designed a curriculum that offers a lot of elective flexibility. This allows you to take a broad range of courses across Rowan University Colleges including science and medicine, with access to the Department of Art courses, including computer imaging, graphic design, information design, photography, sculpture and more. You'll develop applied career skills in portfolio preparation and professional practices within the department and with outside experts.
Content, Media & Careers
Health and Science Research Areas & Courses
Biology
Zoology
Natural and Environmental Sciences
Human Anatomy & Physiology
Comparative Vertebrate Anatomy
Developmental Biology
Pathology & Disease Development
Biotechnology & Biomedical Engineering
Surgical Procedures & Operative Observation
Art & Design Media
Graphite
Carbon Dust
Pen & Ink
Color Pencil
Digital Line & Ink (Adobe Creative Cloud)
2D Digital Painting / Illustration (Adobe Creative Suite: Photoshop, Illustrator, InDesign, After Effects, Animate, Premiere, Substance Painter/Designer)
3D Modeling & Animation (Autodesk Entertainment Suite - Studio Max & Maya)
Virtual Reality and Simulation (collaboration with the Rowan University VR Center in the South NJ Tech Park and the Henry M. Rowan College of Engineering)
Interactive Media (Adobe Creative Cloud, Autodesk, Unity, RPG Maker, and Unreal Game Engines)
Graphic Design and Information Design
Technical Illustration and 3D Modeling (collaboration with the Rowan University VR Center in the South NJ Tech Park and the Henry M. Rowan College of Engineering)
Career Areas
Pharmaceutical Media Markets
Medical Device & Biotechnology Media Markets / Design
Veterinary Media Markets
Publishers
Medical & Scientific Advertising / Educational Agencies
Hospitals
Universities
Government Agencies (ex: USDA, US Military, US State Parks Services)
Medical Legal and Forensics Firms
Museums & Cultural Institutions
Serious Gaming & Interactive / Educational Media Design
Pre-Requisite curriculum to Graduate Medical Illustration Programs
The Biomedical Art & Visualization program has also taken advantage of our extraordinary location at the heart of the region's leading medical, scientific, and cultural communities. Our curriculum builds connections with the area's major medical and educational resources, including Rowan's own Cooper Medical School, School of Osteopathic Medicine, College of Science & Mathematics, College of Health Sciences,Graduate School of Biomedical Science. In addition, the Philadelphia and Southern NJ areas offer connections to the Mutter Museum, Franklin Science Center, Academy of Natural Sciences at Drexel University, University of Pennsylvania. As a student in the Biomedical Art & Visualization program you will benefit from these partnerships through many real-world experiences that include projects in medical, natural science, and educational media.

Graduates in the Biomedical Art & Visualization program work within many broad areas of: natural science and medical industries, educational design, 2-D and 3-D instructional animations and video, medical and scientific textbooks, health care graphic design, biomedical and pharmaceutical advertisements, patient education, biomedical device design, serious/educational game design and simulations, professional journals, educational websites, technical illustrations and didactic videos. Upon graduation, students in the BMAV BFA program are encouraged to work and earn experience and/or attend the National and International Graduate Programs in art, science and biomedical communication. Additionally, we encourage all students to join the professional organizations of the Association of Medical Illustrators, for important professional practice standards, C.M.I. (Certified Medical Illustrator) examination credentialing, CAAHEP Accredited Graduate Programs and service to our growing field and the Guild of Natural Science Illustrators.

BMAV BFA Portfolio Requirements and Program Admissions
The program requires a portfolio review and essay requirement for all incoming freshman students. Please note, if you are transferring in from another institution, you will be placed via the NJ State Lampitt Law in the B.A. in Art program, as we conduct a comprehensive review of your transcript and transfer credits for a smooth transition. Once completed, we can formally change and update your degree status to the Biomedical Art and Visualization BFA. 

PORTFOLIO REQUIREMENTS
Recommended Digital Art/Media Production Supplies for BMAV BFA Majors
We highly suggest that all major students purchase a laptop and external USB Hard Drive storage to support their individual studio practice and experiential learning at home or on campus. We find that IF students have their own laptops, they learn to problem-solve, increase productivity, innovate and create with their own tools on hand 24 hours a day, 7 days a week. Rowan University has excellent Academic IRT Technology Support, and access to the Adobe CS Suite, MS Office and other applications via our Citrix Server. We also have a subscription to LinkedIn Learning (formerly Lynda.com); where a vast library of digital learning and production resources are available to our majors for supplemental training. 
TECHNOLOGY GUIDE
Student VR Senior Exhibition

The Biomedical Art & Visualization BFA Major is delighted to announce the 2020 Virtual Reality Group Exhibition of artworks by the senior class: Karlee D. Rogers, Lucas Petrin, Taylor McKeown, Megan Miller, Jennifer McCabe, Amanda Rosa and Paxton Allen. The exhibition curates a selection of work from each student, highlighting their senior year thesis research projects and portfolio highlights. The exhibition includes 63 pieces of medical and scientific illustration, fine art, photography and information design. Students in the exhibition collaborated with physicians, scientists, designers, artists, and experts at Rowan University and industry professionals. The exhibition can be viewed in two formats: Virtual Reality Video Walkthrough (of a curated tour) or an Interactive VR Experience found below.
Interactive Experience
Choose the "Box" icon at the right for Full Screen (best for viewing) Navigate by clicking your mouse in the space OR use the "map icon" at the lower left to click and visit different spaces. Click each image to view the artwork title/artist and media. Use the "Down Arrow" next to the "Play Icon" to visit a specific artist exhibition from the list.

Recent Graduate Careers and Internship Student Highlights

Career Highlights
Frankie Cifone 2017 – Full Time, Instructional Multimedia Designer, DICE Group Jefferson Health Experience & Innovation Team, NJ.


Alyssa Stern 2019 – Full Time, Graphic Designer/Illustrator, ECOM 2000, NJ.


Karlee D. Rogers 2020 – Full Time, Medical Illustrator/Animator Red Nucleus, PA.


Jennifer McCabe 2020 – Medical Graphic Designer/Illustrator at Indegene Co. for AstraZeneca Pharmaceutical


Lucas Petrin 2020 – National Geographic Magazine, Washington D.C.


Megan Miller 2020 – Film/Media Designer/3D Modeler/VR at Nucelus Global


Allison Mosley 2021 – Scientific/Graphic Designer, Loveland Living Planet Aquarium, located in Draper Utah.


Jessica Angellini 2021 – Instructional/Graphic Design and Medical Illustrator, Rowan School of Osteopathic Medicine. Stratford, NJ.
Internship Highlights
Elizabeth Thompson 2018 – Internship Sea Semester Abroad


Mariele Ford, Dani Jewell 2019 – Internship Virtual Reality Center, Teaching Holocaust Education Through Virtual Reality Simulation Project.


Mariele Ford, Diana Lahr 2021 – Internship Cooper Hospital 3D CT Reconstruction and Patient Pre-Operative 3D Printing Project


Terry Nguyen, Veronica Cava, Sofia Monaco, Lilly Smith 2022– Internship Virtual Reality Center, Camden Health Grant and VR Digital Humanities Warsaw Simulation. 


Isabel Dory, Leeza Duller, Diana Lahr, Harley Modestowicz 2022– Internship Virtual Reality Center, TGSSE) Increment II Production. (United States Department of Defense, U.S. Army, Picatinny Arsenal.)
Overall, the Bachelor of Fine Art in Biomedical Art & Visualization provides a comprehensive and in-depth experience in art, science, medicine and technology with empowering the student to venture out of the classroom and into the professional field of collaboration! The core goals of: exploration, teamwork, critical thinking, applied research investigation, intellectual curiosity, strong visual communication, design and technical skills -- to connect with specific audiences through the creation of educational narratives and information design.
For more information, please contact the Program Coordinator:
Amanda S. Almon MFA CMI
almon@rowan.edu
BioArtMedia.com

 Select examples of BMAV BFA student work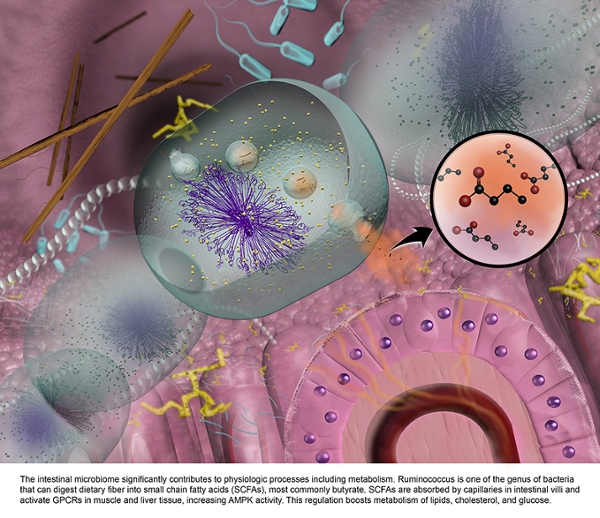 Student: Karlee D. Rogers, 2018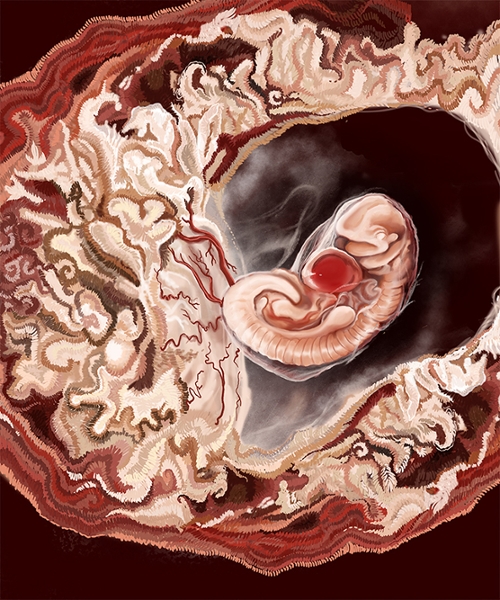 Student: Paxton Allen, 2019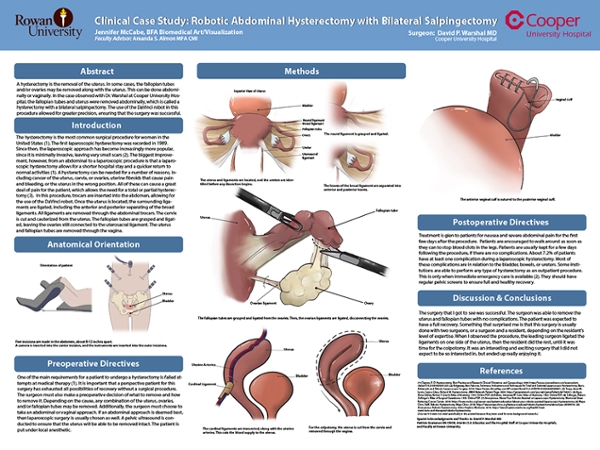 Student: Jennifer McCabe, 2019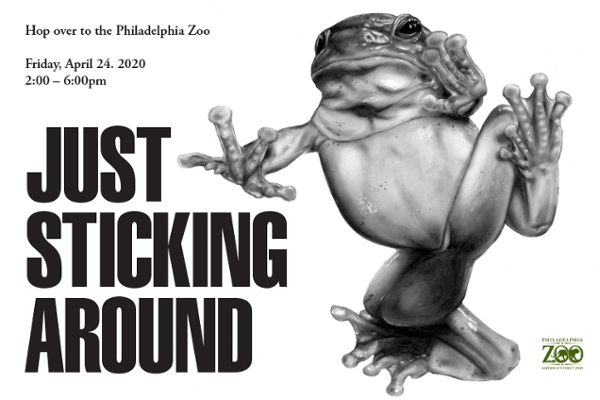 Student: Alex Resnik, 2019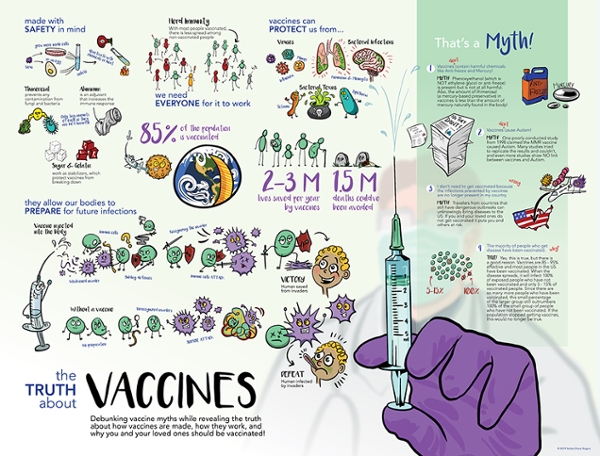 Student: Karlee D. Rogers, 2019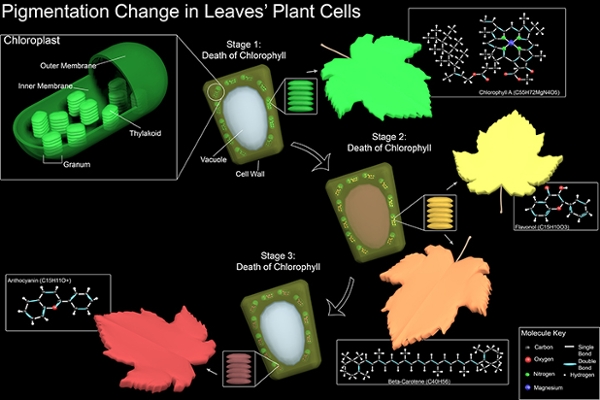 Student: Sophia Monaco, 2019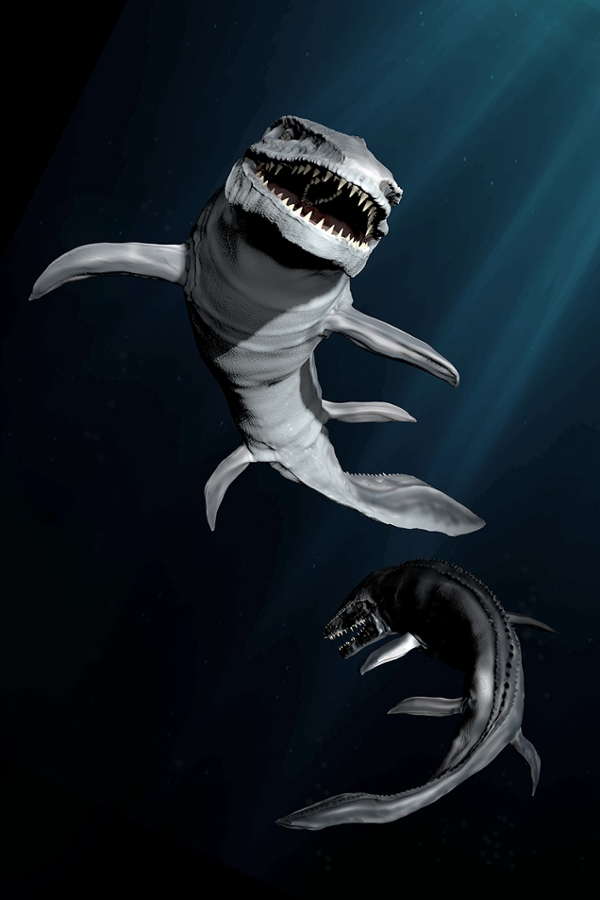 Student: Veronica Cava, 2019