Art Department
Art Department
Department of Art
Rowan Coloring Book
Color Our Campus 
was created by students in Professor Adam Gustavson's illustration class.
Pick one of your favorite coloring book pages and color away. Share your creations with Rowan (@rowanuniversity) and Rowan CCCA (@rowanccca) for a chance to be featured on our social media.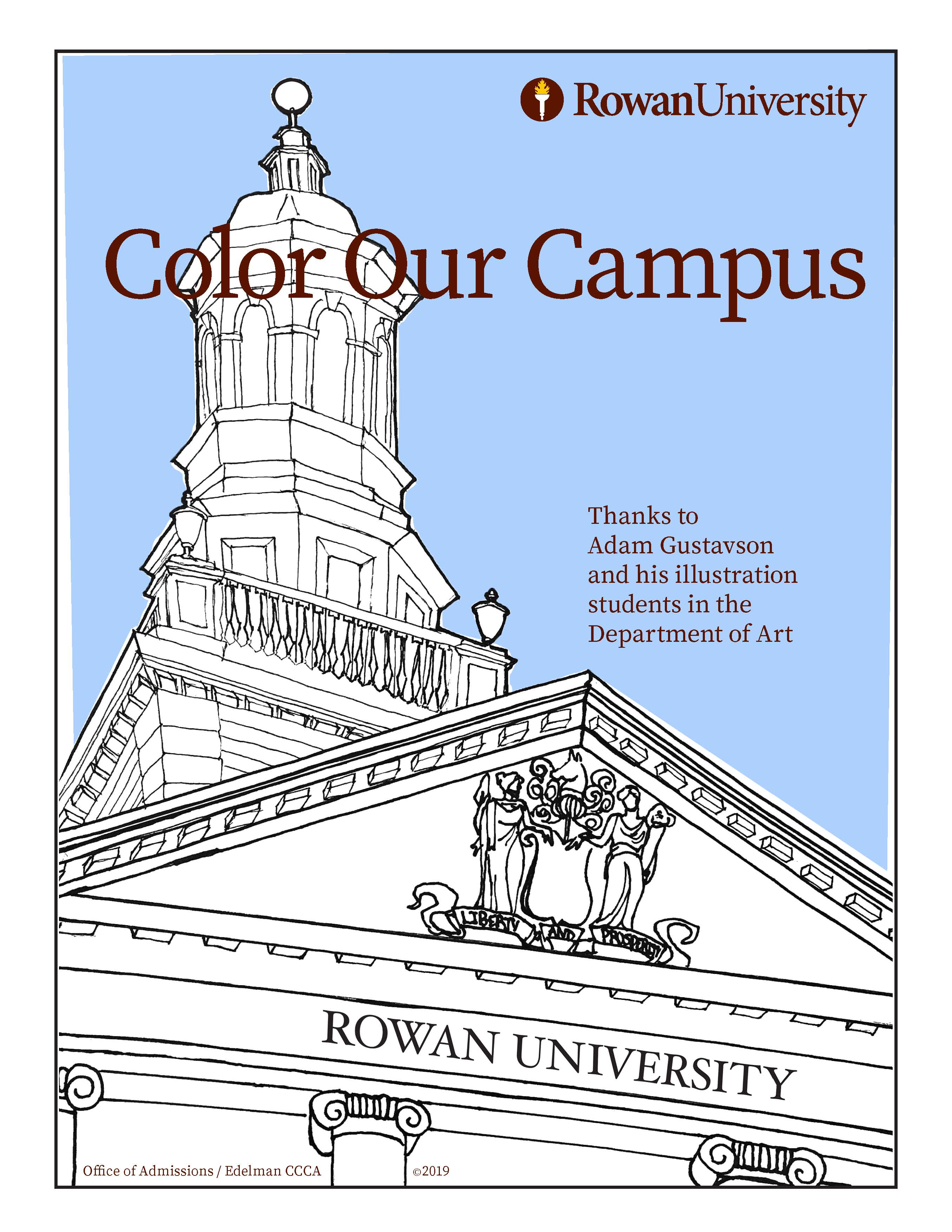 Art Faculty Spotlight
Nancy Ohanian
Art Prof Ohanian, internationally acclaimed political cartoonist, wins Berryman Award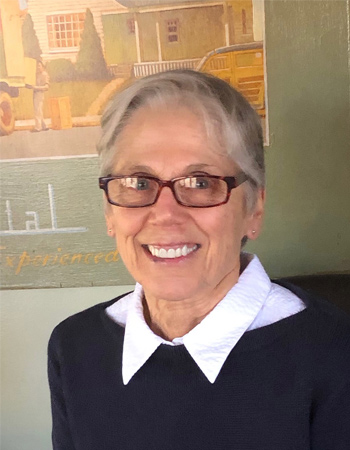 The National Press Foundation has announced that Rowan Professor Nancy Ohanian, whose syndicated political illustrations publish in some 250 newspapers each week, has won the Clifford K. and James T. Berryman Award for Editorial Cartoons.
"As a political cartoonist, everything can be a symbol," she said. "There's a difference between looking at an object as its identity and seeing it as a symbol that might imply something else."
Full story at Rowan News:
https://today.rowan.edu/news/2018/11/art_prof_ohanian_internationally_acclaimed.html
Nancy Ohanian website: 
Press:
https://nationalpress.org/award-winner/nancy-ohanian/
https://nationalpress.org/newsfeed/berryman-cartooning-award-goes-nancy-ohanian/
Department of Art Vision Statement
The Department of Art at Rowan University fosters a community of creative inquiry and expression based on self-awareness, individual responsibility, and an informed world view. Academic rigor and artistic expression are united through unique programming and alternative course structures that support individuality in art making, historical context, analytical thinking, and entrepreneurship. Students discover the power of their voice through material and technique in an environment that embraces inclusivity and diversity in teaching and learning at the intersection of multiple disciplines to promote curiosity and innovation.
Department of Art Mission Statement
Through rigorous degree programs in studio arts and art education, the Department of Art fosters a community of inquiry and self-expression within a liberal arts research institution. The Department prepares majors and minors to expand upon techniques and incorporate innovative methods for creative problem solving. Moreover, courses in art history, art appreciation, and non-major studios provide experiences that inspire and enhance the aesthetic, creative, and cultural literacy of the entire college community. Courses spark discovery of new perspectives that raise consciousness across professional boundaries.
At Rowan, students are introduced to the breadth of opportunities that pursuing a degree in fine arts enables. Our faculty are committed to providing students with intellectually challenging visual art experiences practically relevant to their world. By engaging in the regional arts community of galleries and museums such as the Rowan University Art Gallery, or taking a field trip to Washington, D.C, New York or Philadelphia to visit museums or alternative spaces, students have numerous opportunities to explore outside the classroom. Our curriculum incorporates guest speakers and visiting artists eager to share their experience within the contemporary art market. 
In preparation for applying for a first job after graduation, or to a graduate program, students within the Bachelor of Art or Bachelor of Fine Arts from Rowan University are equipped with a portfolio and the professional skills needed to succeed. We believe that by challenging students to think critically and imaginatively throughout their practice, they will be competitive in a challenging and changing art world.