A Unique Approach to Anti-racist Education in Technical & Professional Writing
A Unique Approach to Anti-racist Education in Technical & Professional Writing
A Unique Approach to Anti-racist Education in Technical & Professional Writing
The Program for Inclusive Pedagogy and Educational Reform (PIPER) grant project is a product of Rowan's Division of Diversity, Equity, & Inclusion and is awarded to up to five staff members annually. As the name would suggest, the purpose of this grant is to achieve a more inclusive educational environment through the research, development, and implementation of different resources and programs for the support of students— especially students with learning dis/abilities, first-generation college students, English-language learners (ELL), and students from a wide array of diverse and underrepresented backgrounds.  Essentially, the PIPER grant seeks to support educators in actively utilizing anti-exclusionary pedagogy in the classroom. Since its beginning in 2018, this project has produced many resources from all corners of the University, working towards a more inclusive and equitable future.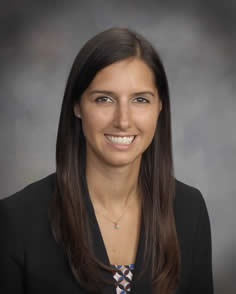 This year, grant recipients Dr. Amy Reed and Dr. Gracemarie Fillenwarth, both instructors in the Writing Arts department, are working on an innovative DEI training initiative for new faculty that are teaching Technical & Professional Writing courses. I had the opportunity to speak with Dr. Fillenwarth about her and Dr. Reed's plans for this training program, as well as some of her motivations and past work with DEI before and during her career at Rowan. 
The Technical & Professional Writing program is a comparatively newer subset of the Writing Arts department, according to Dr. Fillenwarth, and as such, is still undergoing much of its initial development. This makes it the ideal area of the Writing Arts department to target with this training initiative. "There's been this general awakening to [the fact that] we need to do better with this. We have a lot of new faculty who have never taught a Technical & Professional Writing class before, so we have this extra need now," Dr. Fillenwarth explained. 
Dr. Reed and Dr. Fillenwarth's grant project is taking a less traditional approach with their program for the PIPER grant. Typically, the grant is utilized to develop and disseminate resources on a student level. However, in response to the influx of new faculty and the need to train them, the two instructors decided to target the issues that are often overlooked on the instructor level. So, they've created a collaborative training initiative for faculty that are teaching Technical & Professional Writing courses in upcoming semesters, as well as those who have expressed interest in potentially teaching a Technical & Professional Writing course. They've structured this initiative into fall and spring semesterized sections: "In the fall, we're meeting as a group, and we have different articles that we discuss every meeting… In the Spring, we're going to have speakers coming in — other professionals that have a commitment to inclusion, especially in their classrooms — and they're going to give Zoom presentations on how they teach with DEI concerns in mind." 
All of this discussion will not only benefit faculty and help to foster a greater understanding of how to teach these courses with DEI specifically in mind, but will also prepare them for the final stage of the training program: creating a faculty-cultivated bank of assignments and lesson plans for Technical & Professional Writing courses with inclusivity built into their very structure. "We don't have a lot of the infrastructure that the other programs have," Dr. Fillenwarth said, "There'll be a website that faculty can access and it'll have the different assignments on there so that new faculty trying to plan their class can have a range of assignments to draw from."
Dr. Fillenwarth's work with this initiative is informed and inspired by the research she has done throughout her academic history. From when she was studying as an undergraduate with a major in Spanish, Dr. Fillenwarth has observed the upsetting lack of support for second-language learning students, especially in English and writing courses. While studying, she noticed that "All the scholarship that we do presumes this standard English speaking student which is not universally true. It opened my eyes to this being a bigger issue." 
As she proceeded in her academic career, she continued to research the scholarship and theory in place for ELL students and searched for answers and examples throughout history where this education has been carried out effectively to the students' benefit. In this research, Dr. Fillenwarth has examined the YWCA(formerly the Young Women's Christian Association) as a program that supported and uplifted immigrant women and women of color, something that is rare to see. Institutional racism is, unfortunately, prevalent throughout educational systems in the United States. This is why the YWCA is so unique, and how Dr. Fillenwarth draws inspiration from tier programs in the process of developing her own courses and lesson plans. "We talk a lot about antiracism in teaching and we talk about structural racism and structural inequity. So what I'm looking at is structural antiracism and looking at how the way they designed the administration of their program actually was antiracist… combatting [racism] not just in the classroom, but also more largely."
Technical & Professional Writing may be one of the most important fields of writing arts for this work to be occurring in at the moment.  When teaching technical writing, it can be difficult to avoid teaching students about Standard American English as the one, correct grammar. It's definitely an area where there tends to be a deficit of DEI considerations and contributions. "One thing I've been reflecting on is that there is definitely a challenge in technical and professional writing.  There's this tension that we're all still exploring and wrestling with," Dr. Fillenwarth said. "So we wanted to create an opportunity to train our new faculty and make sure they understand DEI concerns are at the heart of what we do." 
Dr. Fillenwarth is excited by the work that is being done in these weekly training sessions, and notes how proud she is to be a part of something so important to the Writing Arts department and the university as a whole: "There's this genuine awe of our incredible faculty. You know, these conversations we have are so good… it's awesome to see a genuine desire to improve students' experiences." 
Read our post about Professor Cherita Harrell's PIPER Grant project here!
For more information on our department's programs, organizations, or events, please visit the Edelman CCCA website or the Diversity, Equity, & Inclusion Blog homepage. If you have a suggestion or a  story idea for our blog, send us an email at ccca@rowan.edu