Advocacy through Education: Professor Cherita Harrell's New Course for Women of Color
Advocacy through Education: Professor Cherita Harrell's New Course for Women of Color
Advocacy through Education: Professor Cherita Harrell's New Course for Women of Color
Before winter break, we posted a story regarding Drs. Fillenwarth and Reed and their work with the Program for Inclusive Pedagogy and Education Reform (PIPER) grant. Shortly afterward, I had the privilege to speak with the third recipient of the grant, Professor Cherita Harrell, also from the Writing Arts department. Rather than working to train fellow faculty members, Professor Harrell is designing a way to bring DEI directly to students, in their classrooms. This year, Professor Harrell is designing a course for Edelman CCCA, entitled "Reclaiming our Time: Empowering Women of Color".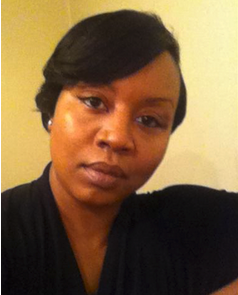 This new, unique course will examine the impact of societal misrepresentation of women of color, and how this misrepresentation impacts their growth both individually and as a community. Beyond that, it is also intended to promote the creation of safe spaces for students (specifically women of color) to explore and discuss their lived experiences. According to Professor Harrell, they will do this through, "forms of expression such as oral stories, narratives, visual media, and other literary contributions." 
While there are several courses available at Rowan that teach about misrepresentation and various theories of ethnicity and identity, this would be the first course in the College to combine these all-important topics with communications, specifically, Writing Arts. Students will have the opportunity to develop academically and personally, supporting open discussion about the experiences of women of color at Rowan University. This course would not only be a step in the right direction for Rowan directly, but it would also be working to fill an all-too-apparent void within higher education, one that Professor Harrell has recognized is affecting women of color on a national level. 
Through her work developing this course, Professor Harrell's research has uncovered the lack of work done in this field. "There is an absence of research that explores the perceptions of African American women as it relates to their literary practices," she stated. "Reading and writing courses are too often centered around pedagogical approaches that center whiteness and/or the white literary canon, which can lead to literacy frameworks that are informed by racist ideologies and upheld by racism…These disparities signify a gap in practice that suggests a need to explore the lived experiences of women of color in higher education." 
Many feel there is far too little emphasis placed on women of color within academia. Even within safe spaces, women of color can be overlooked, or their experiences can become too generalized.  A course designed for women of color specifically allows them to lead the conversation about their own lives, and to explore a form of feminism that places them into the highest consideration. 
"I have learned the importance of being intentional when it comes to advocacy and social change...I cannot just name a problem without attempting to find a solution." 
This is a topic that is incredibly important to Professor Harrell in her personal and professional life. Much of her research is focused on critical literacy and Black feminist thought, especially examining the intersection between Black feminism and creative writing/literacy. "I've been interested in the experiences of Black women and Black feminism throughout most of my life," she said. "As an educator, my research helps influence my teaching by highlighting the inequities that exist and reaffirming the importance of advocating for my students."
Advocacy, a word we hear a lot now, is the main takeaway for Professor Harrell, for both her research and her development of the course. Whether speaking of her own advocacy, or the role of educators as the main advocates for their students, it is clear that it is integral to the development of this course. "We're still in the early days, but I have learned the importance of being intentional when it comes to advocacy and social change…I cannot just name a problem without attempting to find a solution." 
Scheduled to run in Fall 2022, this course is an incredibly exciting development in regards to DEI within CCCA. Ultimately, Professor Harrell hopes, "[the course] will be a step towards improving how we create inclusive spaces for our students, how we honor students' lived experiences, and how we use that knowledge not only to support students of color but also to recognize our responsibilities as advocates and partners in their education." 
For more information on our department programs, organizations, or events, please visit the Edelman CCCA website or the Diversity, Equity, & Inclusion Blog homepage. If you have a suggestion or a story idea for our blog, send us an email at ccca@rowan.edu.