EVENT: A Talk with Dr. Alfred Martin
EVENT: A Talk with Dr. Alfred Martin
EVENT: A Talk with Dr. Alfred Martin
Honoraria for Dr. Alfred Martin (University of Iowa); November 9th via Zoom from 6pm-7:15pm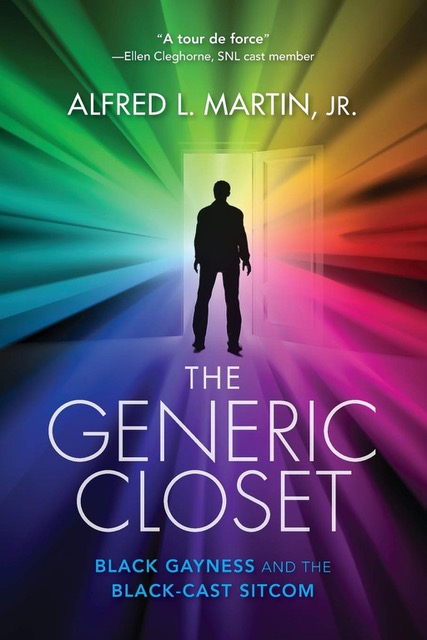 This Wednesday, the Radio, Television & Film Department and the Edelman CCCA DEI Committee is hosting a virtual talk with Dr. Alfred Martin, an associate professor of communication studies at the University of Iowa. Dr. Martin will be giving a modified book talk on his most recent book, The Generic Closet: Black Gayness and the Black-Cast Sitcom. The book draws from interviews with professionals working in all parts of the development of Black-cast sitcoms, and situates them as a "unique genre that uses Black gay characters in service of the series' heterosexual main cast" (Indiana University Press). Dr. Martin himself is a scholar of media and cultural studies, whose work has been published in numerous scholarly journals. 
Students/Staff can join the event here: https://rowan.zoom.us/j/83777128778?pwd=RmU4aG9JN1A2Y0h6RGIreTJBOFBFdz09
Don't forget: Speaking While Female: A conversation with Dana Rubin, will be taking place virtually tomorrow, November 8th at 2pm. Check out our previous blog post for more information on this event! 
Students/staff can register here: go.rowan.edu/WomeninCommSpeakingWhileFemale
For more information on our department programs, organizations, or events, please visit the Edelman CCCA website or the Diversity, Equity, & Inclusion Blog homepage. If you have a suggestion or a story idea for our blog, send us an email at ccca@rowan.edu.