MA Staff
MA Staff
MA Staff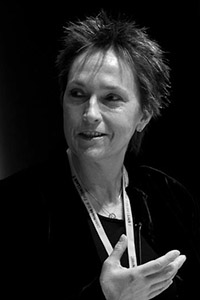 Kim Akass - akass@rowan.edu 

Dr. Kim Akass is Professor of Radio, Television and Film and Program Co-ordinator for the MA and 4+1 Dual Degree in Television Studies at Rowan University. She has co-edited and contributed to Reading Sex and the City (I.B. Tauris, 2004), Reading Six Feet Under: TV To Die For (I.B. Tauris, 2005), Reading The L Word: Outing Contemporary Television (I.B. Tauris, 2006), Reading Desperate Housewives: Beyond the White Picket Fence (I.B. Tauris, 2006) and Quality TV: Contemporary American TV and Beyond (I.B. Tauris, 2007). She is one of the founding editors of the television journal Critical Studies in Television: The International Journal of Television Studies (SAGE), managing editor of the website CSTonline and was, (with McCabe), series editor of the 'Reading Contemporary Television' for I.B. Tauris. Her book, Mothers on American Television: From Here to Maternity, was published by Manchester University Press in 2023.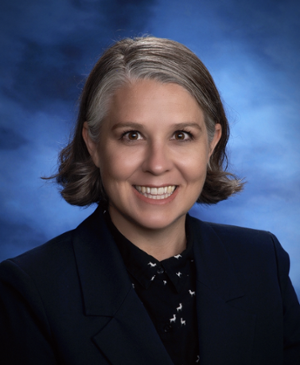 Jennifer Blaylock - blaylockj@rowan.edu
Ph.D. Film & Media Studies, University of California, Berkeley
M.A. Film & Media Studies, University of California, Berkeley
M.A. Moving Image Archiving and Preservation, New York University
B.A. Anthropology, minor in English, University of California, Berkeley

Dr. Blaylock is a television and media historian with research interests in African studies, audio-visual archives, and postcolonial and decolonial theory. Most of her research focuses on Ghanaian media histories. Dr. Blaylock is currently working on a book manuscript entitled Making Media New: Race in African Media History. In it, she theorizes the history of new media by examining representations of different media technologies—gramophones, radio, cinema, television, and mobile phones—in Africa to highlight the ways racial difference has been central to conceptions of media across colonial and postcolonial contexts.

While researching the origins of Ghanaian television for her book, Dr. Blaylock was struck by the indirect but sustained involvement of UNESCO in Ghana's broadcast history. While never taking as prominent of a role in the developments of Ghana's television service as the Marconi telecommunications company or the Canadian and British Broadcasting Corporations, UNESCO nevertheless offered expertise and opportunities for networking and publishing. This led to her interest in studying UNESCO's role in bringing together African broadcasters from across the continent for collaborative exchanges on the positive contributions of television for the development of Africa and the economic and technical struggles facing African broadcasters, strengthened pan-African networks in the immediate post-independence era.

The transnational role that UNESCO played in supporting global television development informs Dr. Blaylock's approach to teaching graduate student courses like "The Global Television Industry." She also brings her experience as a media historian and her training as a moving image archivist into undergraduate and graduate television history courses at Rowan.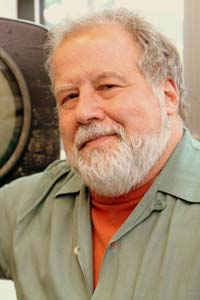 David Bianculli - Bianculli@rowan.edu

David Bianculli
is Professor of Television Studies at Rowan and a guest host and TV critic on NPR's
Fresh Air with Terry Gross.
A contributor to the show since its inception, he has been a TV critic since 1975. From 1993 to 2007, Bianculli was a TV critic for the
New York Daily News
.
Bianculli has written four books:
The Platinum Age of Television: From 'I Love Lucy' to 'The Walking Dead,' How TV Became Terrific
(Doubleday, 2016),
Dangerously Funny: The Uncensored Story of 'The Smothers Brothers Comedy Hour
(Simon & Schuster/Touchstone, 2009),
Teleliteracy: Taking Television Seriously
(1992), and
Dictionary of Teleliteracy
(1996).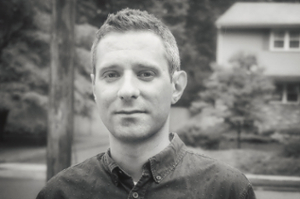 Jonathan Mason - masonj@rowan.edu 

B.A. University of Miami
M.F.A Columbia University (NY)
Jonathan Mason is a French/American filmmaker and Associate Professor in the Radio Television & Film Department. His work has been supported by the Sundance Institute, IFP/Gotham, Tribeca Film Institute, Arab Fund for Arts and Culture, Canal+, Cinephilia, Stowe Story Labs, and Unreal Engine, and has been screened and distributed internationally. Mason served as Head of Market Studies and Distributor Relations for The French Film Office NY (Unifrance USA) before joining Belladonna Productions (Cold in July, Stakeland) as Creative Director. Currently, he is a partner at Bráulio Mantovani's (City of God, Elite Squad) Son of a Gun Picture Company, where he is writing, producing, and developing projects for film and television aimed at a global market.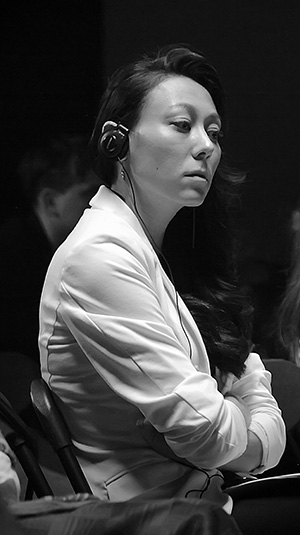 Colleen Montgomery - montgomeryc@rowan.edu 

B.A.  University of British Columbia
M.A.  University of British Columbia
PhD. University of Texas at Austin
Dr. Montgomery is an Assistant Professor in the Radio Television & Film Department.  She is a film and media scholar whose research primarily centers on animation, film sound, and vocal performance. She is currently working on a monograph on vocal performance in Disney and Pixar Animation. She is also Co-Editor, with Dr. Dominic McHugh of the forthcoming The Oxford Handbook of the Disney Musical. Her research interests include gender and representation, translation and dubbing, and post-Soviet cinema. Her work is published in American Music, Animation Studies, Media Industries, Music Sound and the Moving Image, and several edited collections.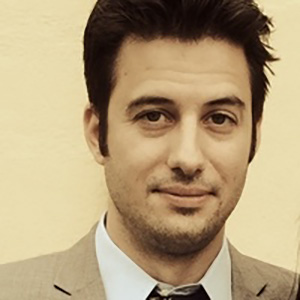 B.A. in Cinema Studies, University of Toronto
M.A. in Film Studies, Concordia University
Ph.D. in Media Studies, University of Texas at Austin
Paul Monticone is a film and media historian whose research primarily centers on the industrial and cultural institutions of the Hollywood studio era. His research also includes genre and aesthetics, nontheatrical cinema (industrial, educational, advertising), and film historiography. His work has appeared in Cinema Journal, the Quarterly Review of Film and Video, and Behind the Silver Screen: Editing and Visual Effects (Rutgers, 2015).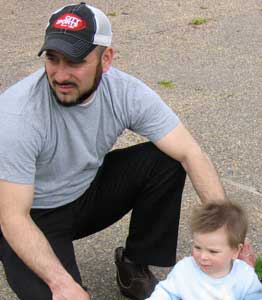 Keir Politz - politz@rowan.edu 
B.A., English, College of the Holy Cross
M.F.A., Film, Columbia University
Keir Politz is an Associate Professor at Rowan University's Radio, Television & Film Department. He received his MFA in film with honors from Columbia University where he was the recipient of the John & Jane Smith Screenwriting Award, as well as a departmental fellowship. His Columbia thesis short was one of six U.S. films selected for international competition at the 2008 Clermont-Ferrand International Short Film Festival in France and was featured in their 2014 "American Short Films" retrospective alongside the work of Bill Morrison, Jem Cohen, and Spike Jones. His feature film debut, DETONATOR, screened at Cinequest, the Brooklyn Film Festival, the Philadelphia Film Festival, Indie Memphis, and the Cork Film Festival, among others; was distributed theatrically and digitally; was short-listed for an Independent Spirit Award; and was praised by Variety, the Village Voice, the Wall Street Journal, Film Threat, and Filmmaker Magazine. He More recently, Keir's serial thriller, Country of the Blind, was selected for the 39th annual IFP Film Week in Brooklyn, NY and is currently in development. His latest award-winning film, Entropia, a short thriller set in the peculiar world of antique piano restoration, premiered at the 28th Philadelphia Film Festival, was an official selection of the Monmouth Film Festival, and toured throughout 2020 as a "Jury's Choice" winner with the yearlong Black Maria Film Festival. His latest feature-length screenplay, La Pellegrina, was a quarterfinalist for the 2021 CineStory Foundation's feature fellowship competition.