Dianne Garyantes
Dianne Garyantes
Dianne Garyantes

Associate Professor of Journalism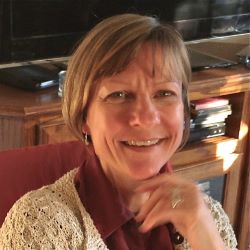 Contact Info
Biography
Dr. Garyantes has worked as a newspaper reporter for daily newspapers in New Jersey, Connecticut, and Vermont, and as a producer of non-fiction television for The Discovery Channel, Discovery Health, TLC, 20th Century Fox Television, and public television. Her research focuses on the cultural competence of journalists and emerging media technologies. Her most recent publications examine the cultural competence of health journalists.
Dr. Garyantes teaches a variety of courses, including Health Reporting, News Reporting I, Journalism Senior Seminar, Media Ethics, and Social Media for Journalists. She is the co-founder of the Journalism Department project, sjclimatenews, which explores climate change effects and remediation efforts in South Jersey.
Selected Publications
Garyantes, D. M., & Murphy, P. (2019). The cultural competence of health journalists: Obesity coverage in four urban news organizations. Health Communication, 34(2), 191-200. https://doi.org/10.1080/10410236.2017.1399507
Garyantes, D. M. (2018). Community journalism for the 21st century: Cultural competence and student reporting in urban neighborhoods. Community Journalism, 6(1), 21-47.
Garyantes, D. M., & Berkey-Gerard, M. (2015). Mobile journalism 101: Teaching students to use mobile devices to produce news content. Teaching Journalism and Mass Communication, 5(1), 33-42.
Garyantes, D. M., & Murphy, P. J. (2013). Success or chaos? Framing and ideology in news coverage of the Iraqi national elections (extended abstract). In S. Nasr (Ed.), Academic Research about Al Jazeera: PhDs, Masters, Books & Research Papers, 1996 – 2012. Doha, Qatar: AlJazeera Center for Studies.
Garyantes, D. M. (2012). At the community level: Cultural competence and news coverage of a city neighborhood. Community Journalism, 1(1), 47-66. Journal's inaugural issue. Available at: http://journal.community-journalism.net/articles/community-level-cultural-competence-and-news-coverage-city-neighborhood.
Garyantes, D. M. (2012). The permanent campaign: The permanent campaign has the potential to increase citizen participation. American Government, ABC-CLIO. Available at: http://americangovernment.abc-clio.com/
Garyantes, D. M., & Murphy, P. J. (2010). Success or chaos? Framing and ideology in news coverage of the Iraqi national elections. International Communication Gazette, 72(2), 151-170. Listed by Sage Journals Online as one of the most-read articles for the journal in November 2010.
Garyantes, D. (2010). The media in American political development. In R. A. Harris & D. J. Tichenor (Eds.), A history of the U.S. political system: Ideas, interests, and institutions. Santa Barbara, CA: ABC-CLIO, Inc.
Grants

Co-Recipient, CCCA STORI Fund, 2018-2020
College of Communication and Creative Arts, Rowan University, Glassboro, NJ
Local Climate Change Reporting Project
     Awarded $5,000 in collaboration with Associate Professor Mark Berkey-Gerard for a climate change reporting project designed to enhance local news coverage of climate change in the Southern New Jersey. The project featured collaboration between Rowan journalism students and professional news organizations to create news articles, social media outreach, and multimedia packages about climate change in the Atlantic City region. All of the content is being posted to a Rowan University-based website, South Jersey Climate News (sjclimate.news).