New Media Minor Faculty
New Media Minor Faculty
New Media Minor Faculty
The New Media Minor faculty and staff are dedicated to the academic and vocational success of their students. The faculty do what they teach. They are highly dedicated and talented individuals with national reputations in their fields.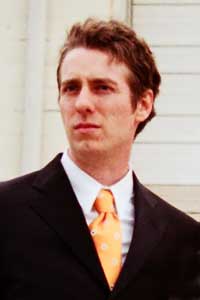 Jonathan Olshefski, New Media Minor Coordinator


Jonathan Olshefski is an artist and documentary filmmaker.
In 2017 he was named as one of 25 New Faces in Independent Film by Filmmaker Magazine.His debut feature documentary, QUEST, premiered in competition at the 2017 Sundance Film Festival and went on to be selected for over 75 festivals internationally where it won multiple awards including the Truer than Fiction Award at the 2018 Independent Spirit Awards.
Olshefski strives to tell intimate and nuanced stories that honor his subjects' complexity by employing a production process that emphasizes collaboration, dialogue, and relationship to amplify their voices and reflect their points of view in an artful way.
Professor Olshefski teaches Introduction to New Media, New Media Production, New Media Production 2, and New Media Practicum.
You can view his portfolio here: http://olshefski.org
Intro to New Media website: http://olshefski.org/intro/
New Media Production website: http://olshefski.org/production/
New Media Practicum website: http://olshefski.org/practicum/
Email: olshefski@rowan.edu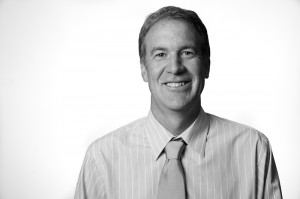 Mark Berkey-Gerard
Professor Mark Berkey-Gerard is the chair of the department and teaches online journalism and data journalism courses. His current research interests include mobile journalism, trauma journalism, and the online news community in Philadelphia. He is a graduate of the Columbia University Graduate School of Journalism.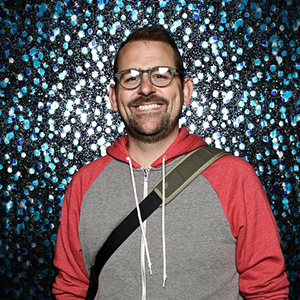 Jason Luther
Jason Luther teaches Writing, Research, and Technology, Introduction to Writing Arts, and Self Publishing. He works with students to develop a historical and critical sense of digital composing and to see all writing as a technological activity that is influenced by socio-economic forces. His research focuses on affect, assemblage, DIY culture, and the history of the web.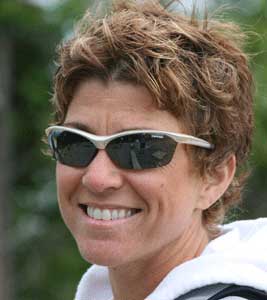 Maria Simone

Within the New Media Minor, Dr. Simone teaches Participatory Media (college elective) and the New Media Practicum (core capstone course). She also teaches Political Communication, Introduction to Communication Studies, Digital Communities, and Senior Seminar in Communication Studies.
Dr. Simone's primary research agenda explores participatory media and democracy. She has published articles that look at the theoretical foundations of the public interest in media policy, citizen activists uses of the internet for achieving their objectives, and the ways in which governments rhetorically frame surveillance to gain compliance from citizens. She is currently investigating participatory media, such as YouTube and Facebook, and the ways in which this technology impacts citizen deliberation in the public sphere.
Simone maintains several web spaces, including a personal account of training and racing in marathons and ironman triathlons at http://www.runningalife.com. You can find her on Twitter via @masteach (professional account) or @maslife (triathlon/running account).
Email: simone@rowan.edu