Community Outreach & smART Program
Community Outreach & smART Program
Community Outreach & smART Program
Saturday Morning Art (smART)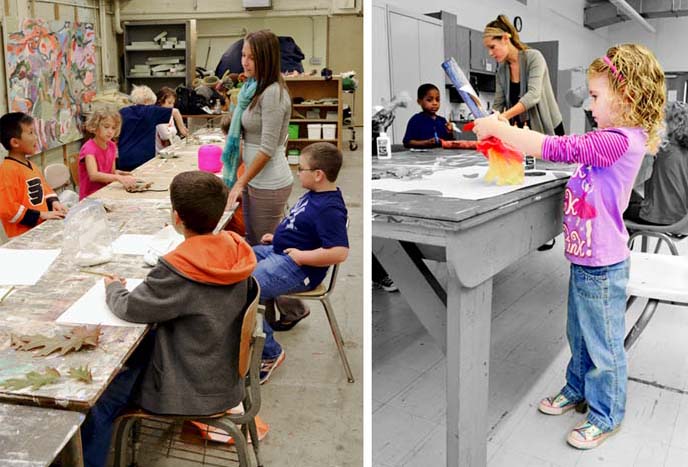 The Saturday Morning Art (smART) program has been offering quality visual arts classes to families in southern New Jersey since 1970. On-campus sessions invite boys and girls from grades K-8 to take part in mixed media explorations involving drawing, painting, ceramics, 3-D construction, and printmaking. SmART's high school community art education sessions inspire creativity in teens directly through their school art programs. This collaboration between local high schools and the university serve as a unique community partnership where large artistic undertakings can take place. Past projects have involved teens in creating public art murals, the Empty Bowls fundraiser in support of the Food Bank of South NJ, and The Sketchbook Project through New York's Brooklyn Library.
SmART classes are taught by Art Education majors interning under the supervision of the Department of Art's Art Education faculty who have years of public school art classroom teaching experience. Class sizes are small and children are given nearly two hours of instructional time allowing for more in-depth artistic practice. The Rowan University Art Gallery also provides smART children and parents access to viewing a range of contemporary art unlike any other exhibiting venue in southern New Jersey.
For over 30 years, the smART program has locally served the children of hundreds of families providing affordable, creative visual arts experiences for children and teens. The smART program augments the greater mission of Rowan University, preparing students for their chosen careers and their lives by fostering knowledge through study, responsibility through service, and character through challenge.
The Empty Bowls Project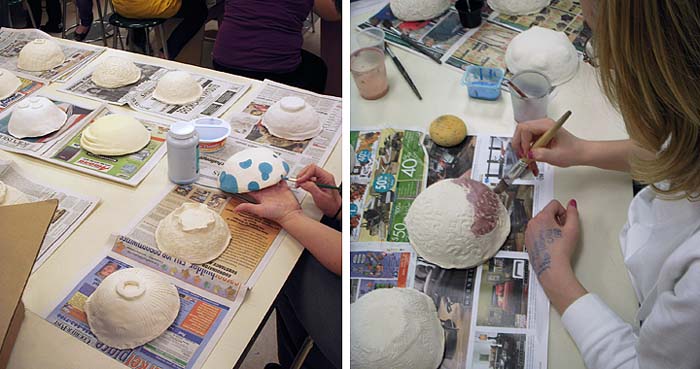 This nationally recognized fundraiser serving the Food Bank of South Jersey is held every other spring under the sponsorship of smART's "high school partnership" program, the National Art Education Association Student Chapter, and the university's food service SODEXO. The project involves local school participation in the making of hundreds of handmade ceramic bowls. The bowls are presented during "soup night" a university campus gathering bringing people from the university and local communities together to purchase a bowl and join in a meal of soup and bread. All proceeds for the bowls go to the FBSJ, a non-profit, 501 (c)(3) dedicated to salvaging potentially wasted food and redirecting that same food into channels to feed the hungry. The FBSJ serves as an agent for effective food rescue and charitable food distribution in southern New Jersey.
 
Internships
To discuss internships and information about employing Department of Art students, please email us. artinfo@rowan.edu
Rowan University Art Gallery
Gallery info: Rowan University Art Gallery

Rowan University Art Gallery serves the Rowan community and surrounding region as a center for visual arts culture and education. Focusing on contemporary art from the region, nation and global community, the gallery is committed to showcasing all forms of visual expression and new media.