7th Annual Student Awards and Showcase, May 4
7th Annual Student Awards and Showcase, May 4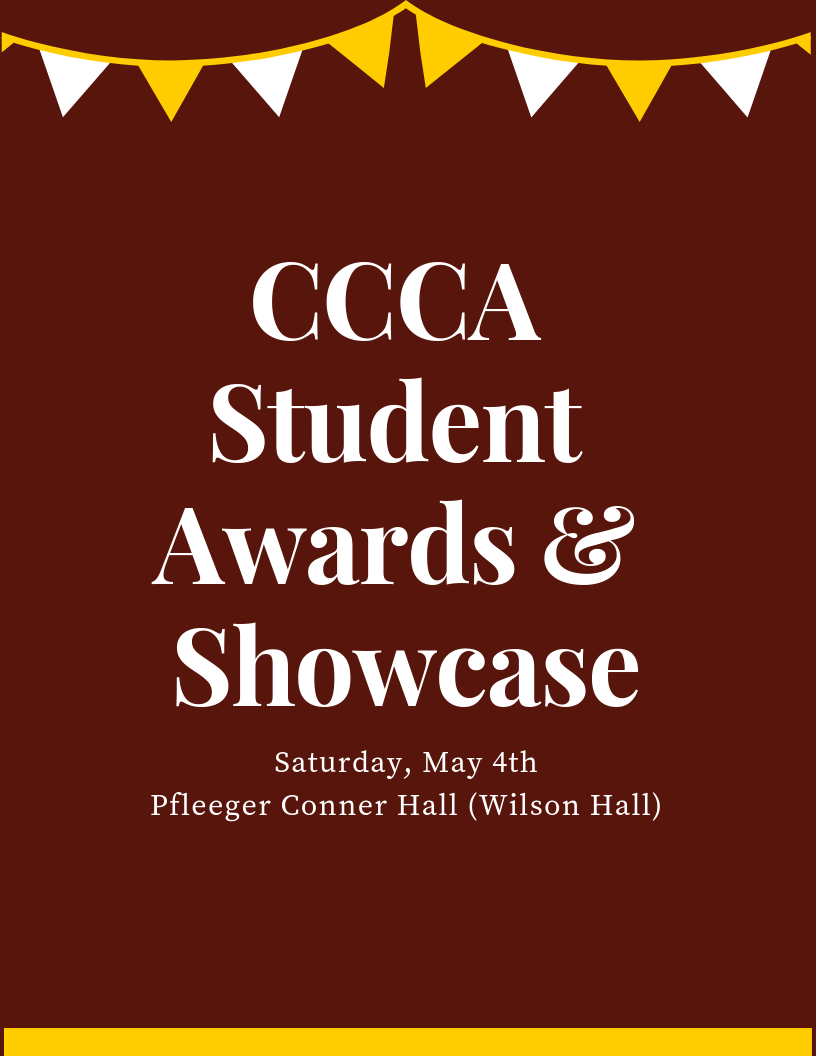 Join us for the 7th Annual Student Awards & Showcase on Saturday, May 4 at 11 a.m. 
Each year we gather to celebrate the academic and professional successes of our students and the faculty who guided them. Graduate and undergraduate students are nominated for Medallions of Excellence and Scholarship Awards, and proudly present their best projects from various classes throughout the year. 
May 4, Pfleeger Concert Hall (Wilson Hall)

11:00 to 11:30 a.m. - Reception with refreshments and music.
11:30 a.m to 12:30 p.m. - Award Ceremony during which department representatives announce and hand out the 2019 Medallions of Excellence and Scholarship Awards.
12:30 to 1:30 p.m. - Student Showcase where the authors, artists, and scholars will display their best work and talk about each piece. 
---
Event FAQ
How can I register for this event? Please register here. Note you'll have to sign in with your @students.rowan.edu email address to access the registration form. 


Is registration required for participants in the CCCA Student Awards and Showcase? 
While registration is preferred, you can just show up.


What is the cost for attending the 7th Annual CCCA Student Awards and Showcase?
This event is free to students and their guests. 


What is the dress code?
This is a formal event. Business professional will help you look your best in all event pictures. 


Where are the nearest parking lots? Parking is available in Lot O and O-1


Directions: Primary parking for performance venues in Wilson Hall is in Lot O and O-1. Parking is free and accessed from Stadium Drive (which is located between Route 322 and Carpenter Street off of Bowe Boulevard) in Glassboro, New Jersey. The light at Stadium Drive is directly across from Glassboro High School. For those using GPS or other map navigation, enter "Glassboro High School." Please note: since we have had a great deal of construction going on around campus, Google Maps has not been updated and currently lists the incorrect address information. After turning onto Stadium Drive, follow the road past Wacker Stadium on your left and the College of Engineering on your right. Once you pass the Stadium and the Engineering building, you will find Lot O-1 on your right. Wilson Hall, which houses Pfleeger Concert Hall and Boyd Recital Hall, is on the opposite side of the parking lot from where you turn into Lot O-1. A limited number of handicap spaces are available in the section of the parking lot closest to Wilson Hall.