Faculty
Faculty
Meet the Faculty
Emil Steiner, Ph.D. | Program Coordinator, Department of Journalism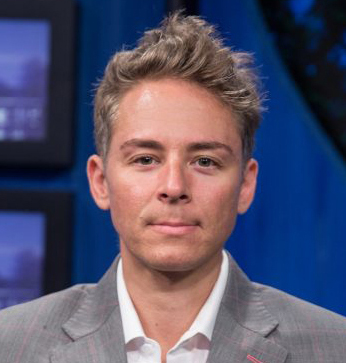 Dr. Steiner is coordinator of Rowan University's Sports CaM program and Esports Industry & Entertainment Experience certificate. He was born and raised in Philadelphia, earning a B.A. at the University of Pennsylvania and a doctorate in media and communication from Temple University. Prior to joining the academy, Dr. Steiner was a reporter and editor at The Washington Post and a member of the newsroom awarded the 2008 Pulitzer Prize for Breaking News Reporting. While there he founded The League, The Washington Post's NFL-focused news and discussion platform. He has also been an on-air contributor for BBC, CNN, MSNBC, and NPR. His research explores how and why people enjoy sports, binge-watch, and stream esports. Dr. Steiner teaches Sports Journalism II and the Sports CaM Senior Seminar at Rowan.
Phil Anastasia | Department of Journalism
Professor Anastasia is a veteran sports columnist for The Philadelphia Inquirer. He has been a sports writer in the South Jersey/Philadelphia area since 1980, as well as a beat writer for the Philadelphia Eagles and sports columnist for The Courier-Post. Prof. Anastasia teaches Sports Journalism I.
Ed Benkin | Department of Journalism
Professor Benkin is a sports anchor and reporter for KYW Radio in Philadelphia. He also works as a sports anchor for WIP Sports Radio. Prof. Benkin teaches courses on sports broadcasting and sports journalism at Rowan.
Kate Harman | Department of Communication Studies 
Professor Harman is sports journalist who won awards covering high school sports for The Philadelphia Inquirer. Her research interests include analyzing gender dynamics within sport - specifically, depictions of athletes in media - as well as portrayals of gender in popular culture texts. Prof. Harman teaches Sports Communication Culture & Identity as well as Images of Athletes in Popular Culture.
Neil Hartman | Center for Sports Communication & Social Impact
Professor Hartman is an Emmy Award-winning sportscaster and news anchor. He currently serves as Director of Rowan University's Center for Sports Communication & Social Impact. Prof. Hartman has worked in sports media for more than 30 years at places such as Comcast SportsNet Philadelphia, CBS3 and WPHL-TV. Hartman has earned four Mid-Atlantic Emmy Awards and was named Pennsylvania Sportscaster of the Year by the National Sportscasters and Sportswriters Association for his work. Prof. Hartman teaches the History of Sports in Philadelphia as well Intro to Sports CaM. He also oversess the Sports CaM internship program.
Julie Haynes, Ph.D. | Department of Communication Studies
Dr. Haynes, a no-longer suffering Chicago Cubs fan, whose work explores how categories of identity, such as gender, race, and class, influence public discourse in mediated and pop culture settings. She teaches interdisciplinary courses with Women's and Gender Studies, Sport Communication & Media, and Radio, Television, & Film. She is director of the Center for the Advancement of Women in Communication at Rowan University.
Derek Jones | Station Manager at Rowan Radio 89.7 WGLS-FM
Derek Jones is the Station Manager at Rowan Radio 89.7 WGLS-FM - Rowan University's award-winning campus radio station. He teaches a radio production and sports broadcasting courses at Rowan. Elsewhere, Jones is the radio voice of Princeton University Men's Basketball. Also, his freelance sports broadcasting work has led to sports appearances on Comcast SportsNet Philadelphia, Verizon Fios1, and ESPN 3. Jones graduated from Rowan University with a Bachelor of Arts degree in Radio, Television, and Film and a Master of Arts degree in Public Relations.
Keri Mikulski | Department of Writing Arts
Award winning author of the young adult sports' series prettyTOUGH.
Julia Richmond, Ph.D. | Department of Public Relations
Dr. Richmond teaches Sports Branding & Fan Relations as well as Reputation Management & Crisis in Sport at Rowan. Before earning her Doctorate from Drexel University, Dr. Richmond worked as a social media coordinator and communication consultant for various clients in Philadelphia. Her academic research is situated at the intersection of crisis communication, sports communication, and critical studies. When she is not teaching or researching, she enjoys watching Rowan's Women's Basketball.  
Chris Winkler | Department of Radio, Television & Film
Professor Winkler has worked on live broadcast and narrative programming for the Philadelphia Phillies, Comcast SportsNet, NFL Films/NFL Network and ESPN among others as a camera operator, editor, associate director and director.  For ten years prior to joining the RTF faculty, he served as the Television Production Coordinator for the College of Communication & Creative Arts, producing numerous high-profile videos for the College and University, and advising the students of the Rowan Television Network. Professor Winkler earned his B.A. at Temple University and his M.A. at Syracuse University. His research and creative work explores the integration of new technology in the presentation of live and immersive event experiences within and beyond the television medium, as well as pedagogical approaches and advancements in media production education.
Sports CaM Social Media