RTF Faculty & Staff
RTF Faculty & Staff
RTF Faculty & Staff
Faculty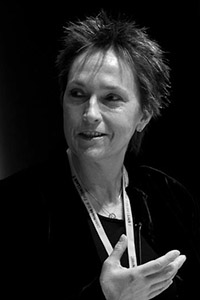 Kim Akass
Kim Akass is Professor of Radio, Television and Film and Program Co-ordinator for the MA and 4+1 Dual Degree in Television Studies at Rowan University. She has co-edited and contributed to Reading Sex and the City (I.B. Tauris, 2004), Reading Six Feet Under: TV To Die For (I.B. Tauris, 2005), Reading The L Word: Outing Contemporary Television (I.B. Tauris, 2006), Reading Desperate Housewives: Beyond the White Picket Fence (I.B. Tauris, 2006) and Quality TV: Contemporary American TV and Beyond (I.B. Tauris, 2007). She is one of the founding editors of the television journal Critical Studies in Television: The International Journal of Television Studies (SAGE), managing editor of the website CSTonline and was, (with McCabe), series editor of the 'Reading Contemporary Television' for I.B. Tauris.  She is currently researching the representation of motherhood on television for a forthcoming book From Here to Maternity: Representations of Motherhood in the Media.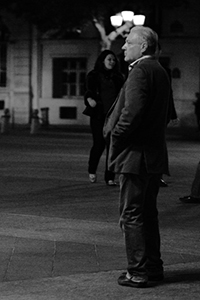 Jon Akass
B.A. University of Glamorgan, Wales
M.A. University of the Arts, London 
Jon Akass is Lecturer/Coordinator of Rowan Productions at Rowan University. He currently teaches journalism skills and is developing a course for Fall for producing client based video productions. He is a producer, entrepreneur and educator with nearly 40 years professional experience in the media industries in the UK, working as a reporter, news editor, editor and producer for titles including the Daily Mirror, TV-AM, Talk Radio and BBC World Service Television. He has run his own digital agency for the past 20 years -  Media Citizens – delivering corporate films, web and app publishing services and digital media training for digital inclusion programs and has also worked as a Senior Lecturer in Journalism at University of the Arts, London and produced a short film for cinema.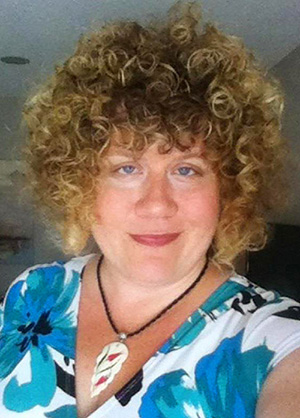 Amanda Almon, C.M.I.
B.F.A. Rochester Institute of Technology
M.F.A. University of Michigan
Amanda Almon is Assistant Professor in Biomedical Art & Visualization at Rowan University and has a secondary appointment in Biomedical Sciences at Cooper Medical School.  She is the Program Coordinator of the Biomedical Art and Visualization B.F.A major and works commercially as a biomedical artist and animator.  Almon's work and research are focused on medical and scientific information design, educational applications for didactic communication, data visualization (both in microscopic and macroscopic environments) and games.  Almon teaches courses in biomedical illustration, 3D modeling, 2D/3D animation and game media design. Visit her website at: BioArtMedia.com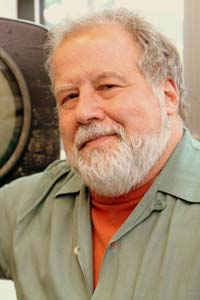 David Bianculli
David Bianculli is Professor of Television Studies at Rowan and a guest host and TV critic on NPR's
Fresh Air with Terry Gross.
A contributor to the show since its inception, he has been a TV critic since 1975. From 1993 to 2007, Bianculli was a TV critic for the
New York Daily News
.
Bianculli has written four books:
The Platinum Age of Television: From 'I Love Lucy' to 'The Walking Dead,' How TV Became Terrific
(Doubleday, 2016),
Dangerously Funny: The Uncensored Story of 'The Smothers Brothers Comedy Hour
(Simon & Schuster/Touchstone, 2009),
Teleliteracy: Taking Television Seriously
(1992), and
Dictionary of Teleliteracy
(1996).
Bianculli is also the founder and editor of the online magazine,
TV Worth Watching
.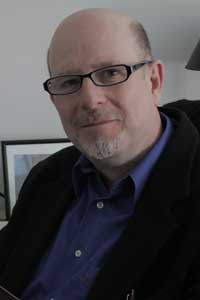 Joseph Bierman
B.A. Rowan University
M.F.A. New York University
Ph.D. Regent University
Dr. Bierman teaches Film Production 1, 2 and Advanced Filmmaking, Screenwriting, and Contemporary International Cinema.
His research interests are in film production theory and international film production practices, particularly in the former Soviet Union and Ireland. Dr. Bierman's films have appeared in more than 40 film festivals and he has won the CINE award for two of his films "Araby" and "The Telltale Heart". His most recent film "The Open Window" had its premiere at the 2008 New Jersey International Film Festival at Rutgers University.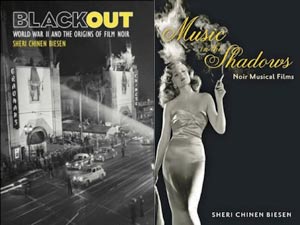 Sheri Chinen Biesen
B.A. University of Southern California
M.A. University of Southern California
Ph.D. University of Texas at Austin
Dr. Sheri Chinen Biesen is Professor of Film History at Rowan University and author of Blackout: World War II and the Origins of Film Noir (Johns Hopkins University Press, 2005), Music in the Shadows: Noir Musical Films (Johns Hopkins University Press, 2014), and Film Censorship: Regulating America's Screen (Columbia University Press, 2018). She received her Ph.D. at the University of Texas at Austin, M.A. and B.A. at the University of Southern California School of Cinema-Television and has taught at USC, University of California, University of Texas, and in England. She has contributed to the BBC documentary The Rules of Film Noir, Turner Classic Movies' Public Enemies, NPR, Warner Bros. Gangster Collection, Film Criticism, Historical Journal of Film, Radio and Television, Film and History, Film Noir: The Directors, The Netflix Effect: Technology and Entertainment in the 21st Century, Hollywood on Location, Literature/Film Quarterly, Netflix Nostalgia, Quarterly Review of Film and Video, Film Noir: The Encyclopedia, Gangster Film Reader, Film Noir Reader 4, The Historian, Television and Television History, Popular Culture Review, served as Secretary of the Literature/Film Association, Founding Chair of the 'Stars & Screen' Film & Media History Conference, serves on the editorial board of Film Criticism, and edited The Velvet Light Trap. Dr. Chinen Biesen teaches Film History, Film Noir, American Film Directors, Film Genres, Gangsters & Neo-Noir, Film Noir Musicals, Film Censorship and Special Topics courses.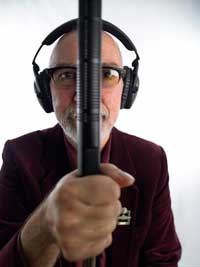 Keith Brand, Department Chair
B.F.A. West Virginia University
M.Ed. Temple University
Keith Brand is Professor and the Chair of the Radio Television & Film Department at Rowan University. He teaches courses in Sound Communication and Radio Production. Mr. Brand was the host of Sleepy Hollow on WXPN FM for twenty seven years.
He is also a freelance journalist, producing features for NPR's 'All Things Considered', 'Weekend Edition Saturday', and 'Justice Talking'. Mr. Brand has also designed sound and music for Independence Seaport Museum exhibits and People's Light and Theater Company plays. In addition to his work as a creative artist, Mr. Brand is also board chair of PhillyCAM, Philadelphia's public access media center.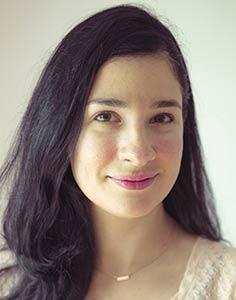 Nina Karin Isaacson
B.A. St. John's College
M.F.A. Temple University
Nina Isaacson is a filmmaker and visual artist with significant creative practices in video, painting, photography, and comics. Her film and video works have exhibited at the Icebox Project Space in Philadelphia, and at the Portland Museum of Art in Portland, OR; her film production credits include executive and lead creative roles on award-winning fiction, documentary, and hybrid films, which have screened internationally. In 2015 Nina founded Flamethrower Films, a production company and constraints-based incubator of experimental film and interdisciplinary projects. Nina teaches Foundations of Media Production and Filmmaking 1.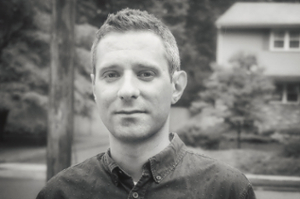 Jonathan Mason
B.A. University of Miami
M.F.A Columbia University (NY)
Jonathan Mason is a French/American filmmaker and Associate Professor in the Radio Television & Film Department. His work has been supported by the Sundance Institute, IFP/Gotham, Tribeca Film Institute, Arab Fund for Arts and Culture, Canal+, Cinephilia, Stowe Story Labs, and Unreal Engine, and has been screened and distributed internationally. Mason served as Head of Market Studies and Distributor Relations for The French Film Office NY (Unifrance USA) before joining Belladonna Productions (Cold in July, Stakeland) as Creative Director. Currently, he is a partner at Bráulio Mantovani's (City of God, Elite Squad) Son of a Gun Picture Company, where he is writing, producing, and developing projects for film and television aimed at a global market.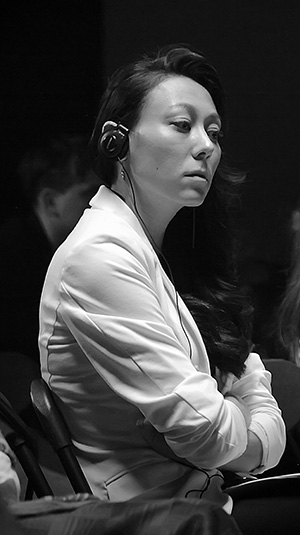 Colleen Montgomery - montgomeryc@rowan.edu 

B.A.  University of British Columbia
M.A.  University of British Columbia
PhD. University of Texas at Austin
Dr. Montgomery is an Assistant Professor in the Radio Television & Film Department.  She is a film and media scholar whose research primarily centers on animation, film sound, and vocal performance. She is currently working on a monograph on vocal performance in Disney and Pixar Animation. She is also Co-Editor, with Dr. Dominic McHugh of the forthcoming The Oxford Handbook of the Disney Musical. Her research interests include gender and representation, translation and dubbing, and post-Soviet cinema. Her work is published in American Music, Animation Studies, Media Industries, Music Sound and the Moving Image, and several edited collections.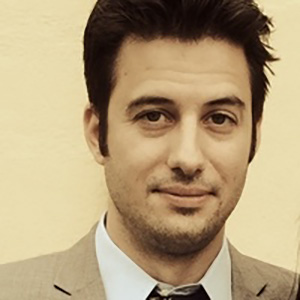 Paul Monticone
B.A. in Cinema Studies, University of Toronto
M.A. in Film Studies, Concordia University
Ph.D. in Media Studies, University of Texas at Austin
Paul Monticone is a film and media historian whose research primarily centers on the industrial and cultural institutions of the Hollywood studio era. His research also includes genre and aesthetics, nontheatrical cinema (industrial, educational, advertising), and film historiography. His work has appeared in Cinema Journal, the Quarterly Review of Film and Video, and Behind the Silver Screen: Editing and Visual Effects (Rutgers, 2015).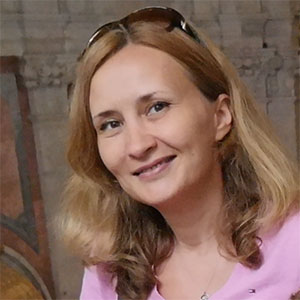 Diana Nicolae
B.A. University of Bucharest
M.F.A.. University of North Carolina at Greensboro

Diana Nicolae is an award-winning Romanian/American documentary filmmaker. Her career in media began as a TV news reporter in post-Communist Romania and as a writer for BBC Radio, helping to shape the voice of a newly free press. She followed that by working as a creative director and writer for one of Romania's largest TV stations, and as an advertising copywriter for Ogilvy & Mather. Her documentary films have delved into a wide range of topics and have screened at film festivals around the world, been acquired by global museums and archives such as Hoover Institute, US Holocaust Memorial, and Sighet Memorial, and been broadcast on PBS.

She is a Professor of TV & Documentary, and Executive Producer of the acclaimed RowanDOCS program (#6 internationally ranked by the Broadcast Educator's Association). She has shepherded more than 50 student films to national and international success, winning more than 100 awards in festivals. She teaches Documentary Production, Documentary Techniques, Experiencing Documentary, Developing the Documentary Series (MA), and supervises the RTF Internship program.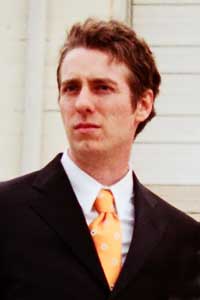 Jonathan Olshefski
B.A. Temple University
M.F.A. Temple University
Jonathan Olshefski is an artist and documentary filmmaker.
His debut feature documentary QUEST was nominated for two News and Documentary Emmys. The film premiered in competition at the 2017 Sundance Film Festival and went on to screen at over 75 festivals nationally and internationally.
In 2017 he was named as one of 25 New Faces in Independent Film by Filmmaker Magazine and mentioned in the New York Times as one of "The 9 New Directors You Need to Watch." In 2018 he received the "Truer Than Fiction Award" at the Independent Spirit Awards and was selected for a Pew Artist Fellowship.
Olshefski strives to tell intimate and nuanced stories that honor his subjects' complexity by employing a production process that emphasizes collaboration, dialogue, and relationship in order to amplify their voices and reflect their points of view in an artful way.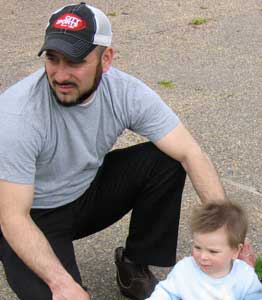 Keir Politz
B.A., English, College of the Holy Cross
M.F.A., Film, Columbia University
Keir Politz is an Associate Professor at Rowan University's Radio, Television & Film Department. He received his MFA in film with honors from Columbia University where he was the recipient of the John & Jane Smith Screenwriting Award, as well as a departmental fellowship. His Columbia thesis short was one of six U.S. films selected for international competition at the 2008 Clermont-Ferrand International Short Film Festival in France and was featured in their 2014 "American Short Films" retrospective alongside the work of Bill Morrison, Jem Cohen, and Spike Jones. His feature film debut, DETONATOR, screened at Cinequest, the Brooklyn Film Festival, the Philadelphia Film Festival, Indie Memphis, and the Cork Film Festival, among others; was distributed theatrically and digitally; was short-listed for an Independent Spirit Award; and was praised by Variety, the Village Voice, the Wall Street Journal, Film Threat, and Filmmaker Magazine. He More recently, Keir's serial thriller, Country of the Blind, was selected for the 39th annual IFP Film Week in Brooklyn, NY and is currently in development. His latest award-winning film, Entropia, a short thriller set in the peculiar world of antique piano restoration, premiered at the 28th Philadelphia Film Festival, was an official selection of the Monmouth Film Festival, and toured throughout 2020 as a "Jury's Choice" winner with the yearlong Black Maria Film Festival. His latest feature-length screenplay, La Pellegrina, was a quarterfinalist for the 2021 CineStory Foundation's feature fellowship competition.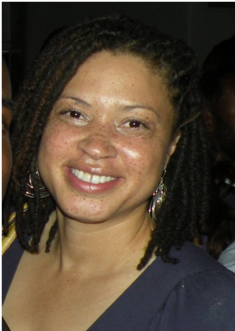 Shari K. Thompson
B.A. Georgetown University
M.F.A. Temple University
Professor Thompson is a lecturer in the Radio Television and Film Department. Prior to joining the faculty at Rowan, she served as an Assistant Professor at Howard University and an adjunct professor at Temple University and Stevenson University. Professor Thompson's area of concentration is scriptwriting for both film and television. Her research interests center on race and representation in film, social issue documentary and the intersection of film and philosophy in contemporary cinema.  Her documentary, The Leesburg 33, screened at the Langston Hughes African American Film Festival in Seattle, WA and was broadcast on WYBE, formerly a local Philadelphia station and PBS affiliate. She has also presented original research on racial ideology and the Disney Princess at the National Association of African American Studies Conference in Baton Rouge, LA.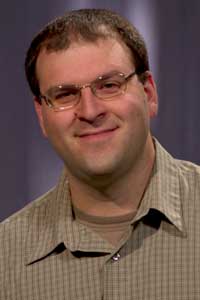 Christopher J. Winkler
B.A. Temple University
M.A. Syracuse University

Professor Winkler has worked on live broadcast and narrative programming for the Philadelphia Phillies, Comcast SportsNet, NFL Films/NFL Network and ESPN among others as a camera operator, editor, associate director and director.  For ten years prior to joining the RTF faculty, he served as the Television Production Coordinator for the College of Communication & Creative Arts, producing numerous high-profile videos for the College and University, and advising the students of the Rowan Television Network.  His research and creative work explores the integration of new technology in the presentation of live and immersive event experiences within and beyond the television medium, as well as pedagogical approaches and advancements in media production education. Professor Winkler teaches Television Production I & 2, Live Event Video Production, and Foundations of Media Production at Rowan.
Three Quarter Faculty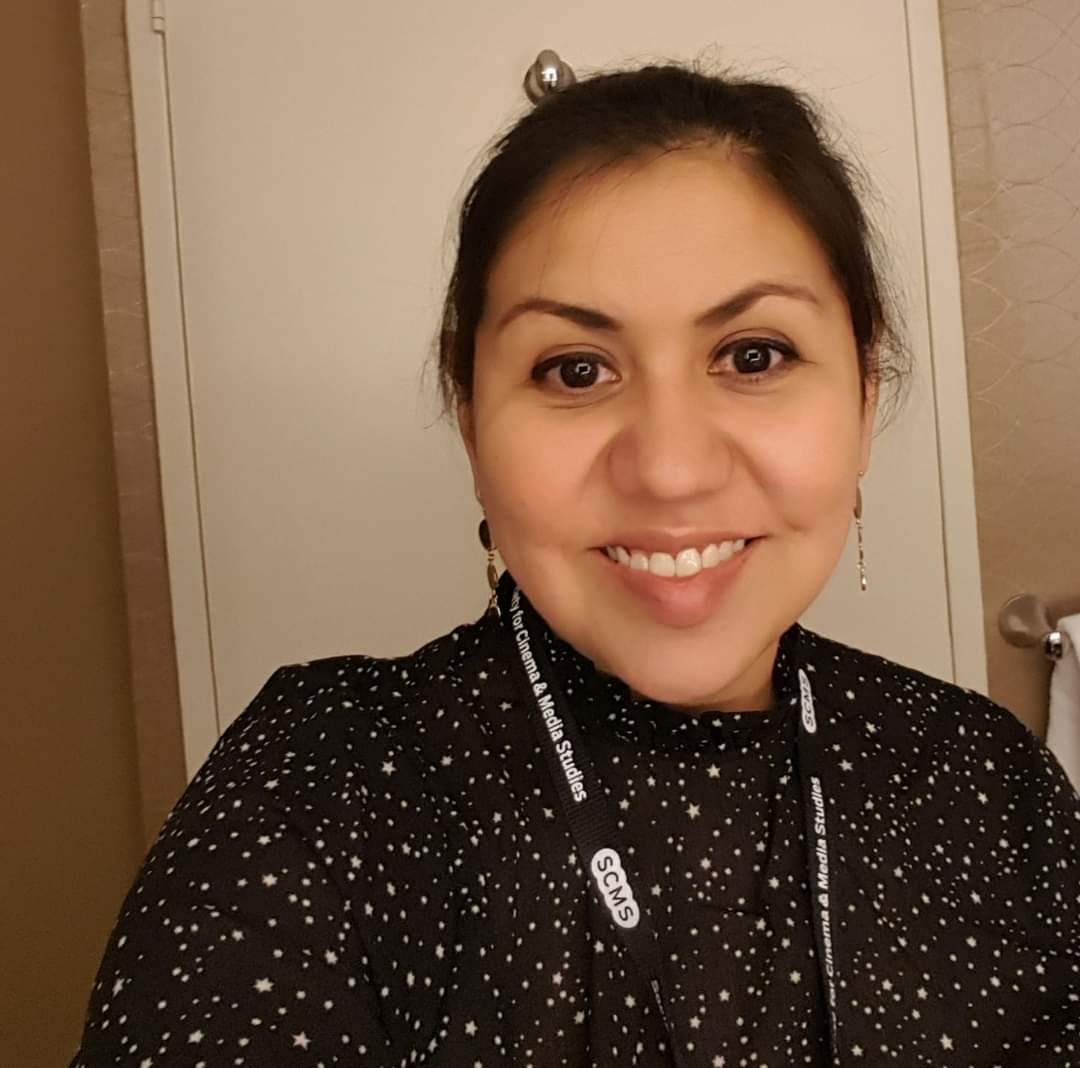 Amanda Landa

Dr. Amanda Landa graduated with a PhD from Moody College of Communication in the Radio Television Film department at the University of Texas Austin. She has published work on contemporary East Asian horror film and images of war in Japanese anime.
Emeritus Faculty
Mike Donovan
B.A. New Jersey City University
M.A. New York University
Rowan University 1400-2018
Ned Eckhardt
B.A. Colgate University
M.A. Case Western Reserve University
Rowan University 1979-2015
Richard Grupenhoff
B.A. Xavier University
M.A. Purdue University
PhD Ohio State University
Rowan University 1975 - 2009
Ken Kaleta
B.A. Villanova
M.A. Villanova
PhD New York University
Rowan University 1977-2016
Judith Lancioni

B.A. College of New Rochelle
M.A. Ohio University
PhD Temple University
Rowan University 1977-2014
STAFF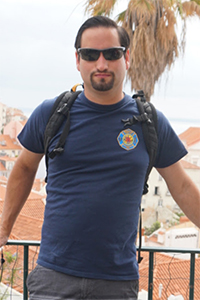 Mark Amorim, Media Systems Engineer
B.A. Communication - Cabrini College

As the Media Systems Engineer for the College of Communication and Creative Arts, Mark supports the TV studios and the studio components of WGLS Radio. Mark has worked in studio engineering and support since 2012. He also currently assists the Beasley Broadcast Group in Philadelphia with the integration of new studio spaces and the engineering of remote broadcasts of the Preston & Steve Show.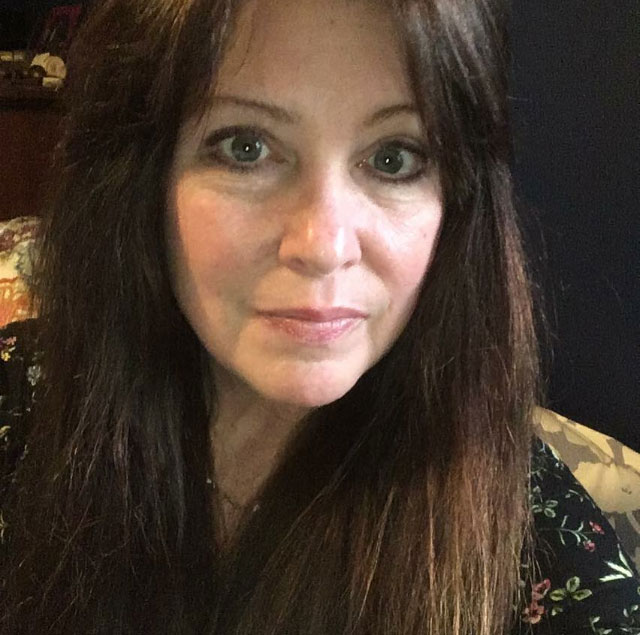 Tami Cortes, Department Secretary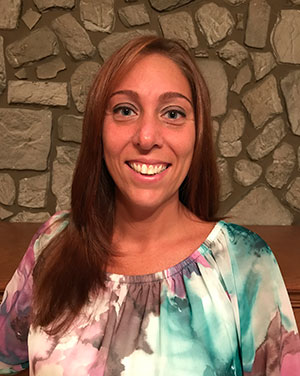 Gina M. Gondos, Academic Advisor

B.A. Temple University
M.Ed. Temple University
Gina is the Academic Advisor for RTF students.  Gina has been advising at Rowan for 10 years and has over 13 years of advising experience in higher education.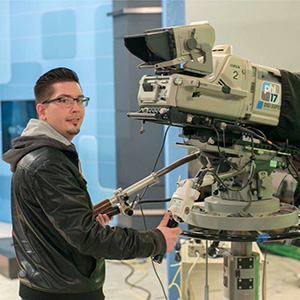 Casey Holcombe
B.A. in Radio/Television/Film; Minor in Journalism, Rowan University 2011
Casey has been the Television Production Coordinator within the College of Communication and Creative Arts at Rowan University since September 2016. He has worked continuously within the television production industry since his graduation from Rowan University. He held the role of Director/Editor for a locally produced dance show in Philadelphia. He most recently worked at WPHL-TV in Philadelphia as a Multimedia Journalist.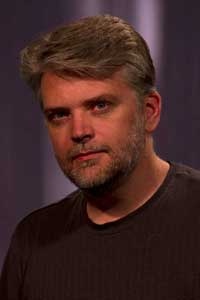 Sean O'Leary
B.A. in Communications - Glassboro State College, 1992
M.A. in Writing - Rowan University, 2005
Sean O'Leary is an award-winning independent filmmaker and independent publisher. He occasionally provides character voices for the animated web series "The Adventures of Dr. Shroud" and "The Hyrde" produced by Earworm Media.
RTF Adjunct Faculty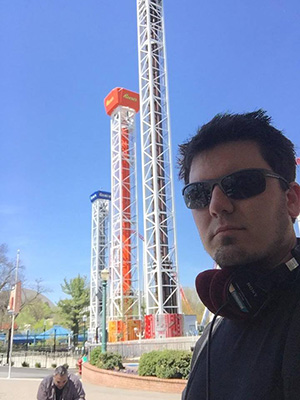 David DeLizza

While studying Music Composition at University of the Arts (grad 2005), Dave became incredibly fascinated with making music for animation and other multimedia projects. When tasked with laying in a whole soundtrack for a student project, he quickly realized he was at home in the world of production and post production sound. What followed was a love of the entire process of editing both sound and picture, writing, and even shooting. Dave has worked on various shorts, films, animations, commercial projects, and games on both the production and post side.  At Rowan, David teaches Sound Communication and Sound Communication II.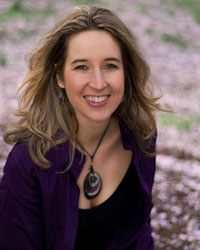 Tara DiLullo

Tara is a New York Times bestselling author of more than 30 official books about television and filmmaking including the impending official history of Marvel Studios from Abrams Books, Sons of Anarchy: The Official Collector's Edition, The Making Outlander: the Series, Lost Encyclopedia, Fringe: September's Notebook and Showrunners: The Art of Running a TV Show. A graduate of Rowan's RTF program, she was a producer in public affairs television for almost a decade and is now a Sr. Producer and podcast host for SYFY WIRE. She also writes for publications such as Total Film, SFX Magazine, SCI FI Magazine, IGN, SYFY WIRE and many more. At Rowan, she's been teaching Episodic Television Writing I and Applied Media Aesthetics for more than a decade.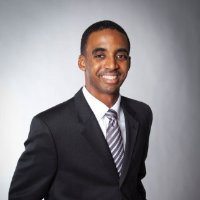 Derek Jones

Derek Jones graduated from Rowan University with a Bachelor of Arts degree in Radio, Television, and Film in 2001 and a Master of Arts degree in Public Relations in 2003. Currently, Jones is the Station Manager at Rowan Radio 89.7 WGLS-FM - Rowan University's award-winning campus radio station. He teaches a radio production and sports broadcasting courses at Rowan. Elsewhere, Jones is the radio voice of Princeton University Men's Basketball. Also, his freelance sports broadcasting work has led to sports appearances on Comcast SportsNet Philadelphia, Verizon Fios1, and ESPN 3.   Derek teaches Radio Production and Sports Broadcasting at Rowan.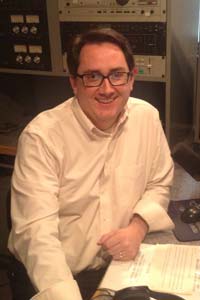 Leo Kirschner

Leo has been an award-winning Broadcaster, Producer and Voiceover talent for 20 regional Radio and TV stations, having created over 1,000 commercials throughout his 20 plus year career. He has also worked with the news departments of NBC's affiliates in Atlantic City and Philadelphia as a News Producer and Assignment Editor. When he's not behind a studio console, Leo is behind a piano as composer for a number theatre, television and film projects. Currently, Leo is the Interim Assistant Station Manager of Rowan Radio 89.7 WGLS-FM and instructs courses in Sound Communication and Radio Journalism.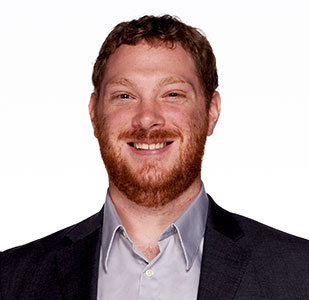 John Morgera

After completing his undergraduate degree at the University of Delaware, John went to Syracuse University's Newhouse School of Public Communication where he received his masters degree in 2010.  John has extensive experience behind the camera and in the editing room.  He has served in almost every capacity in the industry.  He has worked with companies as QVC, and currently runs his own video production company.  John teaches Television Production I at Rowan.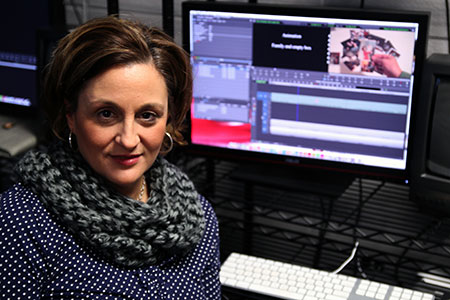 Josette Todaro
B.A. Muhlenberg College
M.F.A. Temple University
Josette Todaro is a producer, director, screenwriter, filmmaker and multi-media artist who often integrates her two loves: performance and moving image. Her first narrative film
Arise and Go Now
is an exploration of improvisational techniques on set. Another film,
A Turning Point
, a documentary with performative elements that parallels the history of an all girls' farm school with the socio-political climate of the last 100 years is in post-production. Her most recent work, a performance installation on sexual harassment,
Space Invaders
will be ready for exhibition in early 2018. Before her graduate studies, Josette was a professional stage director and producer in Philadelphia. Her critically acclaimed directorial work includes Doug Wright's
I Am My Own Wife
and Octavio Solis'
Lydia
. Josette currently teaches Film History and Appreciation I at Rowan
University.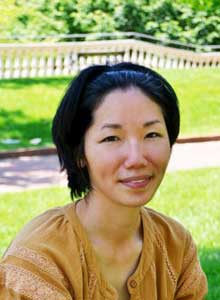 Erika Tsuchiya-Bergere

BA Social Anthropology, School of Oriental and African Studies, University of London, UK
MA Photography, Sir John Cass School of Design, London Metropolitan University, UK

Erika comes from a Fine Art and Anthropology background. She worked as video editor and content creator at Musion Systems, a holographic projection company, in London, UK, and is currently signed to Puzzlebox Records in Detroit as a vocalist and VJ. Her work is part of the Photographic Youth Music Cuture Archive [PYMCA], and she has exhibited and performed in venues and galleries in the UK and US.