RTF Faculty & Staff
RTF Faculty & Staff
RTF Faculty & Staff
Faculty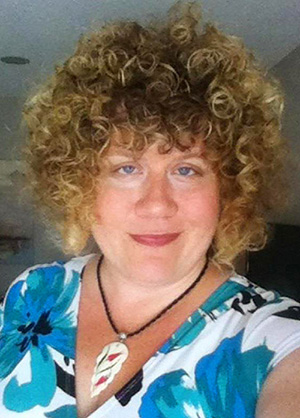 Amanda Almon, C.M.I.
B.F.A. Rochester Institute of Technology
M.F.A. University of Michigan
Amanda Almon is Assistant Professor in Biomedical Art & Visualization at Rowan University and has a secondary appointment in Biomedical Sciences at Cooper Medical School.  She is the Program Coordinator of the Biomedical Art and Visualization B.F.A major and works commercially as a biomedical artist and animator.  Almon's work and research are focused on medical and scientific information design, educational applications for didactic communication, data visualization (both in microscopic and macroscopic environments) and games.  Almon teaches courses in biomedical illustration, 3D modeling, 2D/3D animation and game media design.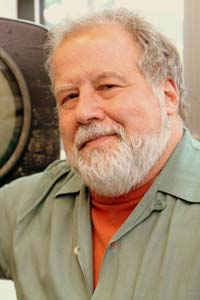 David Bianculli
David Bianculli is a guest host and TV critic on NPR's Fresh Air with Terry Gross. A contributor to the show since its inception, he has been a TV critic since 1975.
From 1993 to 2007, Bianculli was a TV critic for the New York Daily News.
Bianculli has written three books: Dangerously Funny: The Uncensored Story of 'The Smothers Brothers Comedy Hour (Simon & Schuster/Touchstone, 2009), Teleliteracy: Taking Television Seriously (1992), and Dictionary of Teleliteracy (1996).
An associate professor of TV and film at Rowan University in New Jersey, Bianculli is also the founder and editor of the online magazine, TV Worth Watching.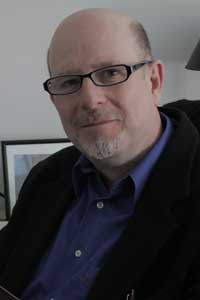 Joseph Bierman
B.A. Rowan University
M.F.A. New York University
Ph.D. Regent University
Dr. Bierman teaches Film Production 1, 2 and Advanced Filmmaking, Screenwriting, and Contemporary International Cinema.
His research interests are in film production theory and international film production practices, particularly in the former Soviet Union and Ireland. Dr. Bierman's films have appeared in more than 40 film festivals and he has won the CINE award for two of his films "Araby" and "The Telltale Heart". His most recent film "The Open Window" had its premiere at the 2008 New Jersey International Film Festival at Rutgers University.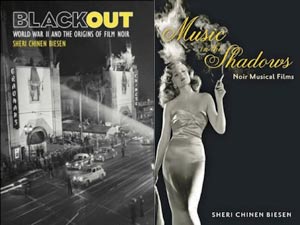 Sheri Chinen Biesen
B.A. University of Southern California
M.A. University of Southern California
Ph.D. University of Texas at Austin
Sheri Chinen Biesen, Ph.D. is Professor of Film History and author of Blackout: World War II and the Origins of Film Noir and Music in the Shadows: Noir Musical Films at Johns Hopkins University Press. She received a BA and MA at the University of Southern California School of Cinema-Television, PhD at the University of Texas at Austin, and has taught at USC, University of California, University of Texas, and in England. She served as Secretary of the Literature/Film Association and has contributed to the BBC documentary The Rules of Film Noir, Film and History, Film Noir: The Directors, Historical Journal of Film, Radio and Television, Literature/Film Quarterly, Quarterly Review of Film and Video, Film Noir Compendium, Gangster Film Reader, Film Noir Reader 4, Popular Culture Review, Film Noir Encyclopedia, The Historian, Television and Television History, Turner Classic Movies' Public Enemies Warner Bros. Gangster Collection, and edited The Velvet Light Trap. Dr. Chinen Biesen teaches Film History, Film Noir, American Film Directors, Film Genres, Gangsters & Neo-Noir, Noir Musical Films, and Film Censorship.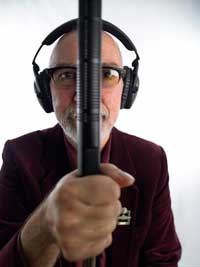 Keith Brand, Department Chair
B.F.A.. West Virginia University
M.Ed.. Temple University
Keith Brand is Professor and the Chair of the Radio Television & Film Department at Rowan University. He teaches courses in Sound Communication and Radio Production. Mr. Brand was the host of Sleepy Hollow on WXPN FM for twenty seven years.
He is also a freelance journalist, producing features for NPR's 'All Things Considered', 'Weekend Edition Saturday', and 'Justice Talking'. Mr. Brand has also designed sound and music for Independence Seaport Museum exhibits and People's Light and Theater Company plays. In addition to his work as a creative artist, Mr. Brand is also board chair of PhillyCAM, Philadelphia's public access media center.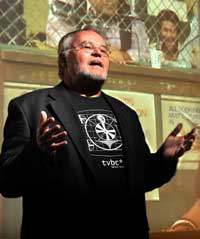 Mike Donovan
B.A. New Jersey City University
M.A. New York University
Professor Donovan teaches courses in the history and business of television. In 2002 he was appointed to the endowed professorial chair created by a $1 million gift to the Radio/TV/Film Department from the Charles and Lucille King Family Foundation. In 2006 he received the Distinguished Education Service Award from the Broadcast Education Association (BEA). His research interests include TV history, regulation and programming and he is a regular contributor to the website TV Worth Watching and serves as educational consultant to the King Family Foundation.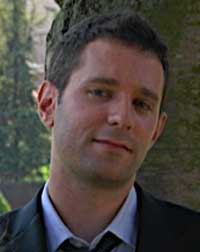 Jonathan Mason
B.A University of Miami
M.F.A Columbia University (NY)
Professor Mason teaches Film Production 1 and 2, as well as Screenwriting. He has produced several award-winning features and shorts, and has served as a creative executive, script consultant, and script translator/adaptor for companies such as Miramax/Dimension, Belladonna Productions, Pathé International, as well as cultural institutions such as the Film Society of Lincoln Center and MoMA. in 2009, Mason co-founded Bullet Pictures, a New York-based production company whose films most recently screened at the Venice, Tribeca, Berlin, Toronto and New York Film Festivals.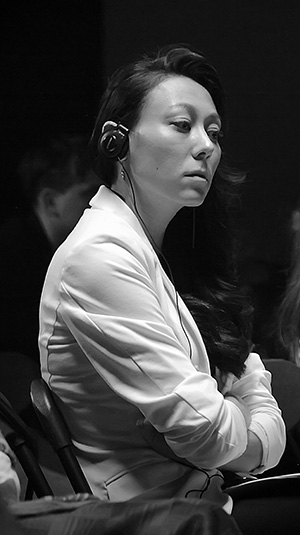 Colleen Montgomery
B.A.  University of British Columbia
M.A.  University of British Columbia
PhD. University of Texas at Austin
Dr. Montgomery is an Assistant Professor in the Radio Television & Film Department.  Colleen Montgomery is a film and media scholar whose research primarily centers on animation, film sound, and vocal performance. Her research interests also include gender and representation, translation and dubbing, and post-Soviet cinema. Her work is published in Animation Studies, Cinephile, Media Industries, and Music Sound and the Moving Image.  Dr. Montgomery teaches Applied Media Aesthetics.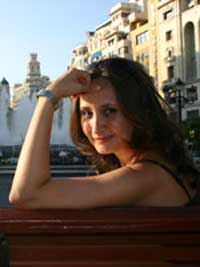 Diana Nicolae
B.A. University of Bucharest
M.F.A.. University of North Carolina at Greensboro
Diana Nicolae is an accomplished documentary filmmaker with a diverse professional background. She has worked as a TV news reporter, a writer for BBC Radio, a creative director and writer, and as an advertising copywriter for Ogilvy & Mather. Her documentary films have been screened in festivals and museums around the world, and are focused on uncovering neglected stories. Professor Nicolae teaches TV Production I & II; Documentary Film Production.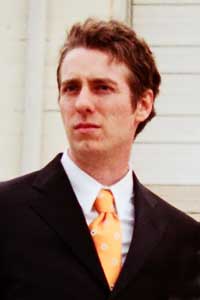 Jonathan Olshefski
B.A. Temple University
M.F.A. Temple University
Jonathan Olshefski is an artist, web/interactive designer, photographer and filmmaker whose work strives to give voice to issues and themes concerning marginalized urban communities. His work has screened internationally at various film festivals and has also been picked up for broadcast. He is currently working on a variety of linear and non-linear creative projects while researching the potential for interactive documentary practices and formats to empower subjects and engage audiences in unprecidented ways. Professor Olshefski teaches Introduction to New Media and New Media Production.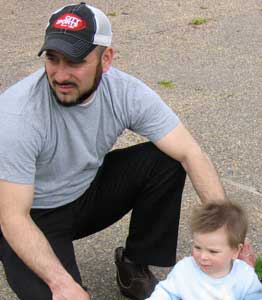 Keir Politz
B.A., English, College of the Holy Cross
M.F.A., Film, Columbia University
Keir Politz's area of concentration is visual storytelling. Since completing his graduate studies, Keir has taught screenwriting, directing, and film theory. His thesis was one of six U.S. films selected for international competition at the 2008 Clermont-Ferrand International Short Film Festival in France, and was featured in their 2014 American short films retrospective. His feature film debut, DETONATOR, screened at Cinequest, the Brooklyn Film Festival, the Philadelphia Film Festival, Indie Memphis, and the Cork Film Festival, among others; was distributed theatrically and digitally; was short-listed for an Independent Spirit Award; and was praised by Variety, the Village Voice, the Wall Street Journal, Film Threat, and Filmmaker Magazine. Keir is currently developing his second feature film.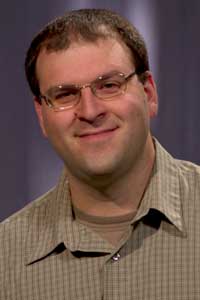 Christopher J. Winkler
B.A. Temple University
M.A. Syracuse University

Professor Winkler has worked on live broadcast and narrative programming for the Philadelphia Phillies, Comcast SportsNet, NFL Films/NFL Network and ESPN among others as a camera operator, editor, associate director and director.  For ten years prior to joining the RTF faculty, he served as the Television Production Coordinator for the College of Communication & Creative Arts, producing numerous high-profile videos for the College and University, and advising the students of the Rowan Television Network.  His research and creative work explores the integration of new technology in the presentation of live and immersive event experiences within and beyond the television medium, as well as pedagogical approaches and advancements in media production education. Professor Winkler teaches Television Production I & 2, Live Event Video Production, and Foundations of Media Production at Rowan.
Three Quarter Faculty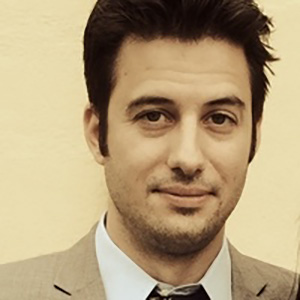 Paul Monticone
B.A. in Cinema Studies, University of Toronto
M.A. in Film Studies, Concordia University
Ph.D. in Media Studies, University of Texas at Austin
Paul Monticone is a film and media historian whose research primarily centers on the industrial and cultural institutions of the Hollywood studio era. His research also includes genre and aesthetics, nontheatrical cinema (industrial, educational, advertising), and film historiography. His work has appeared in Cinema Journal, the Quarterly Review of Film and Video, and Behind the Silver Screen: Editing and Visual Effects (Rutgers, 2015).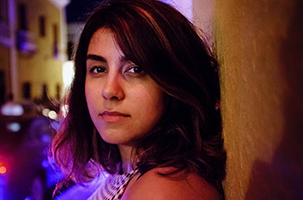 Maaman Rezaee

Maaman Rezaee is an Iranian filmmaker, based in the U.S whose work brings the elements of both national cinemas together. Her work tends to focus on social issues told through personal stories.
She has a background in photography, video art and architecture, all of which play a major role in her work as a filmmaker.
She is a MFA graduate from Temple University and teaches screenwriting at Rowan.
Emeritus Faculty
Ned Eckhardt
B.A. Colgate University
M.A. Case Western Reserve University
Rowan University 1979-2015
Richard Grupenhoff
B.A. Xavier University
M.A. Purdue University
PhD Ohio State University
Rowan University 1975 - 2009
Ken Kaleta
B.A. Villanova
M.A. Villanova
PhD New York University
Rowan University 1977-2016
Judith Lancioni

B.A. College of New Rochelle
M.A. Ohio University
PhD Temple University
Rowan University 1977-2014
STAFF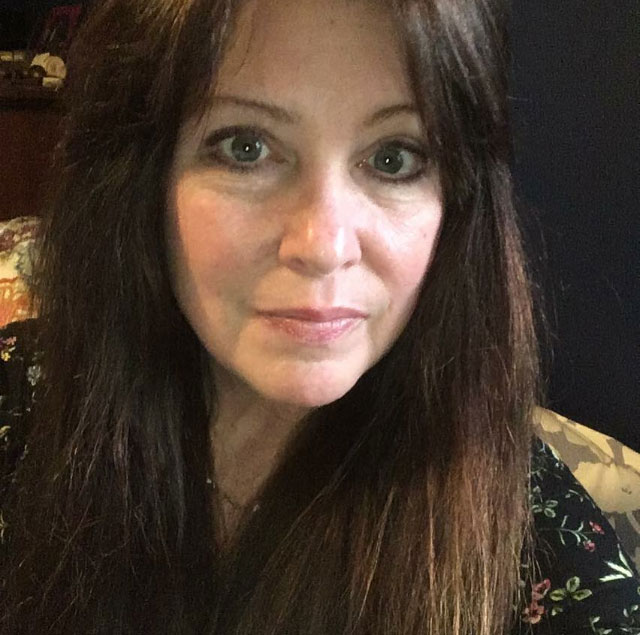 Tami Cortes, Department Secretary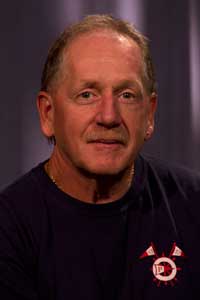 Carl Frandino
Grahm Jr. College
State University of New York at New Paltz
Carl Frandino has been practicing audio & video production for over 33 years. Serving at Rowan University for the past 31 years, Carl provides Rowan's College of Communication with engineering management, equipment repair and electronic maintenance. Carl continues to assists in the day-to-day operation of the video production studios and audio/video editing suites. Carl's past accomplishments include supervising the design and installation of new TV studio sets, ETC studio lighting system, and upgraded digital effect and graphic systems in the Bozorth Hall Studios.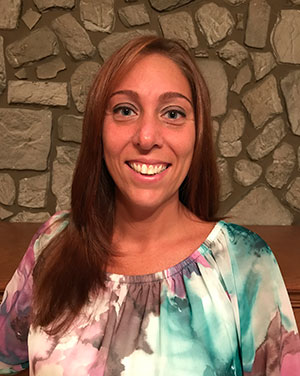 Gina M. Gondos
B.A. Temple University
M.Ed. Temple University
Gina is the Academic Advisor for RTF students.  Gina has been advising at Rowan for 10 years and has over 13 years of advising experience in higher education.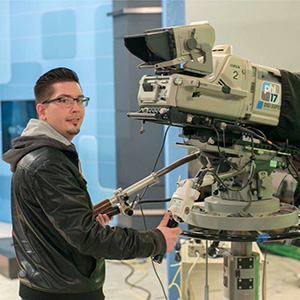 Casey Holcombe
B.A. in Radio/Television/Film; Minor in Journalism, Rowan University 2011
Casey has been the Television Production Coordinator within the College of Communication and Creative Arts at Rowan University since September 2016. He has worked continuously within the television production industry since his graduation from Rowan University. He held the role of Director/Editor for a locally produced dance show in Philadelphia. He most recently worked at WPHL-TV in Philadelphia as a Multimedia Journalist.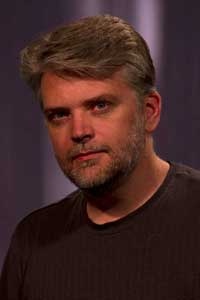 Sean O'Leary
B.A. in Communications - Glassboro State College, 1992
M.A. in Writing - Rowan University, 2005
Sean O'Leary is an award-winning independent filmmaker and independent publisher. He occasionally provides character voices for the animated web series "The Adventures of Dr. Shroud" and "The Hyrde" produced by Earworm Media.
RTF Adjunct Faculty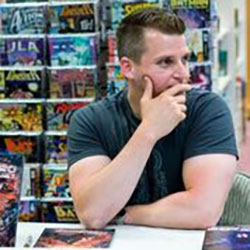 Charles Chester
Charles Chester is an award winning filmmaker, published author and television director. He's worked in the film and television business for over ten years. His first graphic novel was published under Caliber Comics in 2016. A labor of love that took nearly 8 years to complete with the help of the multi-talented illustrator Shiloh Penfield. While their first book has been building some steam they have long been toiling away on a few other works. Expect a couple more books in this next year.
As a curious child, Charles stumbled upon a locked drawer of his fathers; determined to uncover its secrets he waited for the right moment and picked the lock. Nervous and anxious, he was half expecting to find Playboys or a dirty family secret. His find was single handedly the greatest influence on his life and molded his writing to what it is today. Littered about were faded and worn paperbacks, the complete works of Stephen King and Clive Barker. He fawned over the macabre covers, memorizing their eerie images and brief story descriptions. While his father was at work he would sneak these books away. As most other children were playing, he was reading the marvelous, horrific and impossible tales of creatures, murder and mystery. Today he proudly displays these dark secrets upon his shelves.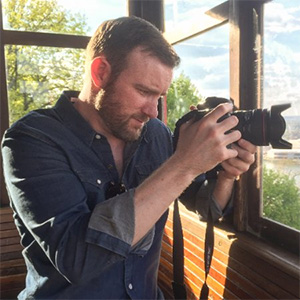 Stephen Crout

A freelance photographer and filmmaker for 15 years, Stephen received his MFA in Film and Media Arts from Temple University, and BA from the University of Southern California in Cinema Television: Critical Studies, with a minor in Sculpture. As operations manager for the Los Angeles based online video company Desksite.com, Stephen produced original content for: Eminem and Dr. Dre, the Bachelor and Bachelorette, Los Angeles Kings and New England Patriots, and the Blue Collar Comedy tour.  Stephen currently teaches Introduction to New Media and Film Production I at Rowan University.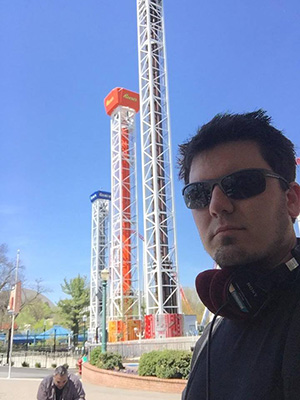 David DeLizza

While studying Music Composition at University of the Arts (grad 2005), Dave became incredibly fascinated with making music for animation and other multimedia projects. When tasked with laying in a whole soundtrack for a student project, he quickly realized he was at home in the world of production and post production sound. What followed was a love of the entire process of editing both sound and picture, writing, and even shooting. Dave has worked on various shorts, films, animations, commercial projects, and games on both the production and post side.  At Rowan, David teaches Sound Communication and Sound Communication II.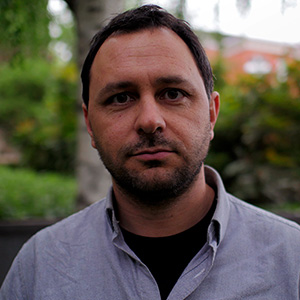 Adam Diller

Adam Diller's work explores the aesthetics of human and non-human environments through a practice informed by phonography, sensory ethnography, landscape film, and experimental narrative film.  He has an MFA from Temple University in Film and Media Arts and has exhibited and performed in venues throughout the U.S. and abroad and in festivals such as Crossroads, Interfilm, Aesthetica Film Festival, Hamburg Short Film Festival, Montreal Underground Film Festival, Anthology Film Archives, Light Industries, Sonar (Barcelona), Vancouver International Jazz Festival, Seattle Improvised Music Festival, Earshot Jazz Festival, and NW New Works.  Adam teaches Introduction to New Media at Rowan.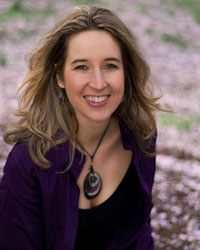 Tara DiLullo

Tara is the author of more than 16 books about television and film making including the Lost Encyclopedia, Fringe: September's Notebook and The Art of 300. A graduate of Rowan's RTF program, she was a producer in public affairs television for almost a decade and now writes full-time for publications such as Total Film, SFX Magazine, SCI FI Magazine, Fandango and many more. At Rowan, she teaches writing for television classes and Media Aesthetics.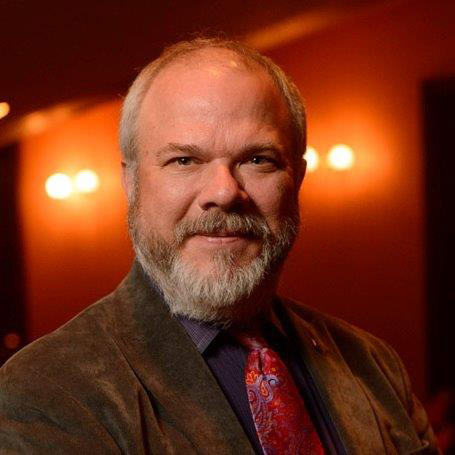 Mark Fields
Mark Fields, a lifelong classic film buff, has taught Film History and Appreciation I at Rowan since 1998. He has also taught as an adjunct in Rowan's Masters in Public Relations program. Mark has been the film critic for Delaware's monthly entertainment magazine, Out and About, for ten years, and has previously written on film for Arts Insight Magazine, Hot Potato, and WIAN-FM public radio, all in Indianapolis. He has co-curated several classic film series at Rowan in partnership with Joseph Bierman and Richard Grupenhoff. Mark's current day job is as executive director of The Grand Opera House in Wilmington.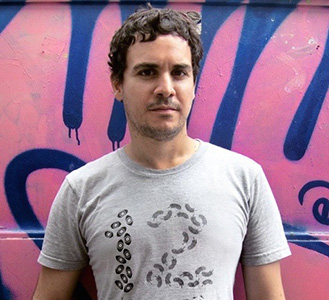 Mark Fratello

Marc is a theater director and filmmaker based in New York City. He received BFA from NYU in Drama and his MFA from Columbia University in Film.  His thesis film Babyland won the Focus Features award for best film at Columbia and went on to premiere at the Sundance Film Festival. Mark teaches Screenwriting 1 at Rowan.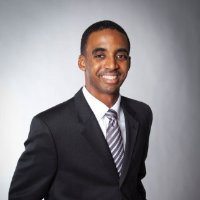 Derek Jones

Derek Jones graduated from Rowan University with a Bachelor of Arts degree in Radio, Television, and Film in 2001 and a Master of Arts degree in Public Relations in 2003. Currently, Jones is the Station Manager at Rowan Radio 89.7 WGLS-FM - Rowan University's award-winning campus radio station. He teaches a radio production and sports broadcasting courses at Rowan. Elsewhere, Jones is the radio voice of Princeton University Men's Basketball. Also, his freelance sports broadcasting work has led to sports appearances on Comcast SportsNet Philadelphia, Verizon Fios1, and ESPN 3.   Derek teaches Radio Production and Sports Broadcasting at Rowan.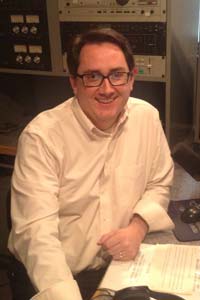 Leo Kirschner

Leo has been an award-winning Broadcaster, Producer and Voiceover talent for 20 regional Radio and TV stations, having created over 1,000 commercials throughout his 20 plus year career. He has also worked with the news departments of NBC's affiliates in Atlantic City and Philadelphia as a News Producer and Assignment Editor. When he's not behind a studio console, Leo is behind a piano as composer for a number theatre, television and film projects. Currently, Leo is the Interim Assistant Station Manager of Rowan Radio 89.7 WGLS-FM and instructs courses in Sound Communication and Radio Journalism.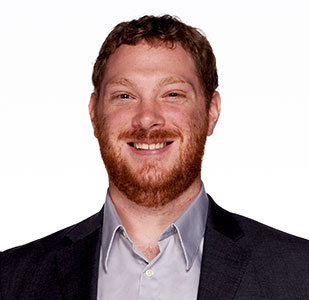 John Morgera

After completing his undergraduate degree at the University of Delaware, John went to Syracuse University's Newhouse School of Public Communication where he received his masters degree in 2010.  John has extensive experience behind the camera and in the editing room.  He has served in almost every capacity in the industry.  He has worked with companies as QVC, and currently runs his own video production company.  John teaches Television Production I at Rowan.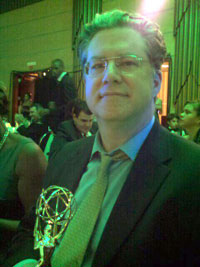 Mike O'Reilly

Michael O'Reilly is a writer, composer and filmmaker. He is the recipient of fellowships from the NEA, PCA and the Pew Fellowships in the Arts and graduated from Temple University in 2000 with an MFA in Film and Media Arts. He is a multiple Emmy-award winning TV producer for his work on WHYY-TV's FRIDAY ARTS.  Mike teaches Sound Communication II at Rowan.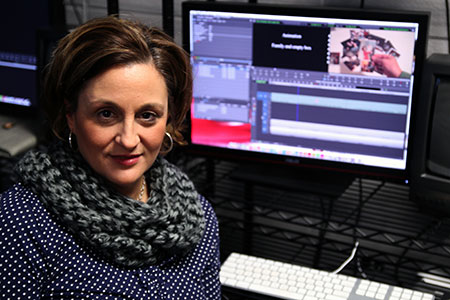 Josette Todaro
B.A. Muhlenberg College
M.F.A. Temple University
Josette Todaro is a producer, director, screenwriter, filmmaker and multi-media artist who often integrates her two loves: performance and moving image. Her first narrative film
Arise and Go Now
is an exploration of improvisational techniques on set. Another film,
A Turning Point
, a documentary with performative elements that parallels the history of an all girls' farm school with the socio-political climate of the last 100 years is in post-production. Her most recent work, a performance installation on sexual harassment,
Space Invaders
will be ready for exhibition in early 2018. Before her graduate studies, Josette was a professional stage director and producer in Philadelphia. Her critically acclaimed directorial work includes Doug Wright's
I Am My Own Wife
and Octavio Solis'
Lydia
. Josette currently teaches Film History and Appreciation I at Rowan
University.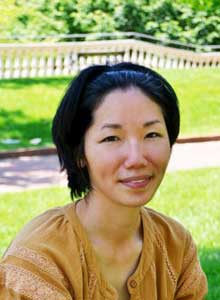 Erika Tsuchiya-Bergere

BA Social Anthropology, School of Oriental and African Studies, University of London, UK
MA Photography, Sir John Cass School of Design, London Metropolitan University, UK

Erika comes from a Fine Art and Anthropology background. She worked as video editor and content creator at Musion Systems, a holographic projection company, in London, UK, and is currently signed to Puzzlebox Records in Detroit as a vocalist and VJ. Her work is part of the Photographic Youth Music Cuture Archive [PYMCA], and she has exhibited and performed in venues and galleries in the UK and US.