Biomedical Art and Visualization BFA Faculty
Biomedical Art and Visualization BFA Faculty
Biomedical Art and Visualization BFA Faculty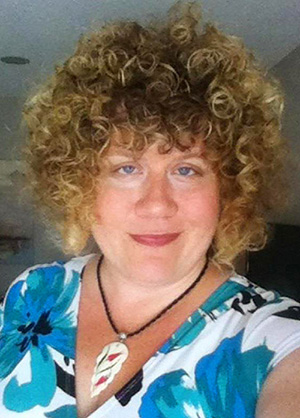 Amanda Almon, M.F.A. C.M.I.
Associate Professor, Program Coordinator

B.F.A. Rochester Institute of Technology
M.F.A. University of Michigan
Amanda S. Almon is a Certified Medical Illustrator (CMI) with accreditation by the Association of Medical Illustrators and CAAHEP. Almon is an active biomedical illustrator and animator, specifically her research and scholarship are focused in the areas of: pharmaceutical/cell biology, medical device animations, patient education illustrations/animations, educational interactive virtual reality and augmented reality simulations and games. Almon has published work for television, film, websites, tradeshows, Business to Business (B2B) marketing/training, grant funded projects and textbooks. Her previous work has been viewed on the Discovery Channel, Oprah Winfrey with Dr. Oz, (contracted through Visible Productions,) That's Nice Productions, AgencyRX, Lemming Labs, McGraw-Hill, Lachina Publishing Services, Prentice l etc. Currently, Almon is working on a long-term 2D and 3D animation project, developing patient education materials for a new mobile eHealth application with Partners Healthcare, Harvard Medical School with Brigham and Women's Hospital. In addition, she recently was awarded the Rowan University Camden NJ Health Grant in collaboration with the Cooper Hospital and Henry M. Rowan School of Engineering to create a Virtual Reality Total Hip Arthroplasty Training Simulation.
Currently, Almon is an Assistant Professor in her 6th year at Rowan University. She serves as the Program Coordinator of the Biomedical Art and Visualization BFA Major in the College of Communication and Creative Arts and is an instructor in Biomedical Sciences at the CMSRU, teaching the Medical Selective, Observational Drawing for Future Physicians to the 1st and 2nd year Medical Students. Almon teaches courses in biomedical illustration, 3D modeling, 2D/3D animation and game media design. Visit her website at: BioArtMedia.com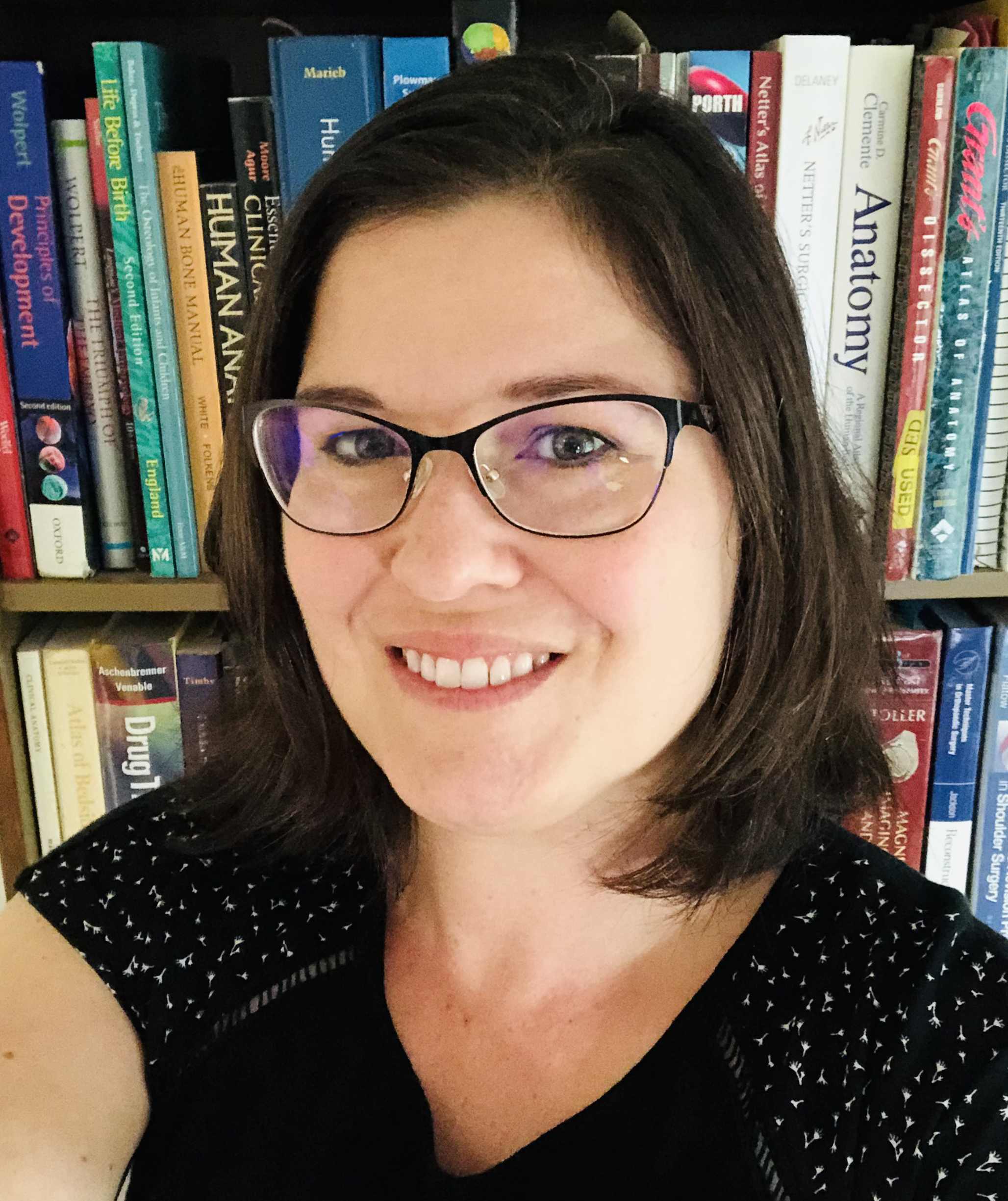 Sara Jarret M.F.A. C.M.I
3/4 Faculty
B.A. Arcadia University
M.F.A. Rochester Institute of Technology
Sara Jarret is a Certified Medical Illustrator (CMI) with accreditation by the Association of Medical Illustrators and CAAHEP. She has been a practicing medical illustrator since receiving her MFA from Rochester Institute of Technology in 2005.
Jarret's area of expertise is in the STEM publishing industry where she has contributed to innumerable books, atlases, and journal articles. In 2018, Jarret formed Atlas InMedia, a company specializing in creating custom scientific and medical visuals. She works in conjunction with marketing teams for pharmaceutical and medical device clients. In addition, Jarret is also involved with creating visualizations for patient education, online learning and medical-legal. You can see Jarret's work at: https://www.atlasinmedia.com/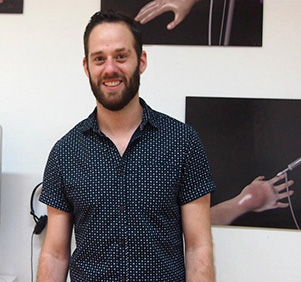 Ryan Berardi B.F.A. M.s.C
Adjunct Faculty
B.F.A. University of the Arts, Philadelphia
M.s.C. University of Dundee, Scotland
Ryan Berardi BFA '14 (Sculpture) is a professionally trained medical artist specializing in the making of medical and anatomical artwork. After earning his UArts degree, he went on to earn an MSc in Medical Art from the Centre for Anatomy and Human Identification, University of Dundee, Scotland. 
The Brick, New Jersey native uses his background in figurative sculpture and anatomy, which he began studying at UArts, to make artwork to aid doctor's in teaching medical students and patients about anatomy and surgical procedures.
Berardi has worked on numerous types of projects ranging from poster designs and animations for hospitals, to video game graphics and videos teaching cancer biology to high school students. Berardi is a 3/4-time Faculty in Biomedical Art and Visualization.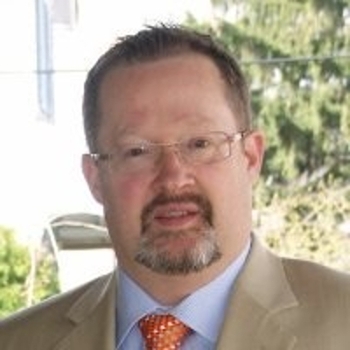 Ethan Geehr, B.S. M.F.A. C.M.I.
Adjunct Faculty


B.S. Muhlenberg College
M.F.A. University of Michigan
Ethan Geehr MFA CMI, is a Certified Medical Illustrator (CMI) with accreditation by the Association of Medical Illustrators and CAAHEP. Geehr has lectured or taught colleagues and students on a wide range of topics including medical-legal illustration, copyright, and the profession of medical illustration, and has served as mentor to college students and newly inducted professional members of the Association of Medical Illustrators. Mr. Geehr is a Professional Member and Fellow of the Association of Medical Illustrators and is a past Chair of the AMI Board of Governors.
Medics was founded in 1991 by Ethan Geehr, a Board Certified Medical Illustrator with a Master's degree in Medical and Biological Illustration from the University of Michigan. He has been providing high-quality, effective trial exhibits to clients for more than 25 years. He has created illustrations for textbooks, surgical atlases, journal publications, medical and pharmaceutical product brochures, magazine articles, interactive multimedia, animation, and litigation. Check out his work at: https://www.medicsmgs.com/about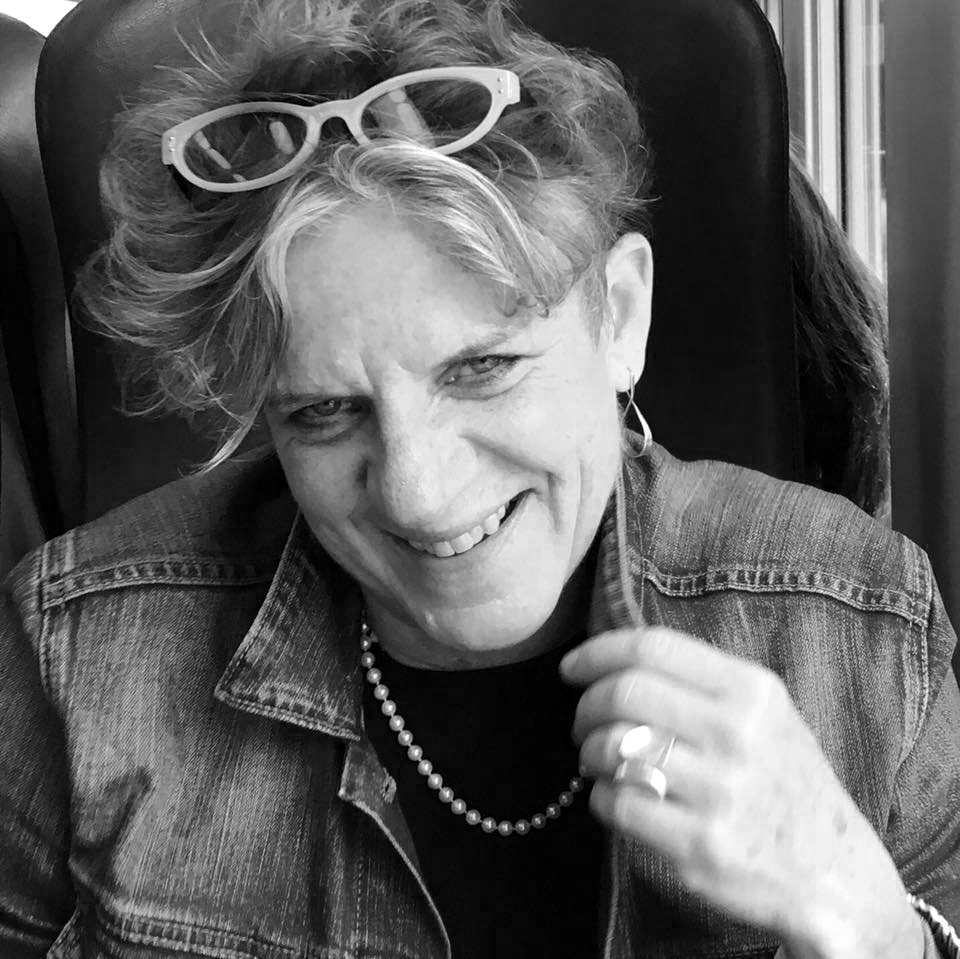 Susan Bowman, B.F.A. M.F.A. M.P.S.
Professor
B.F.A. San Francisco Art Institute,
M.F.A. Rutgers University
M.P.S. Pratt Institute
Susan Bowman earned her Bachelor of Fine Arts at the San Francisco Art Institute, 1979; her Master of Fine Arts at Rutgers University in 1985 and her MPS in Design Management at Pratt Institute in 2001. Bowman is an active freelance graphic designer in her studio in New York City, 1985—present, with over 35 years of experience. Bowman began her career as an Assistant Art Director at Woman Magazine, Harris Publication 1987—1988. She worked as an Associate Art Director Child Magazine, New York Times Magazine Group, 1987—1994 and as the Creative Director Sesame St. Parents Magazine and Custom Publishing at Sesame Workshop from 1994—2001.
Susan Bowman came to Rowan University in 2002 and served as the Chair of the Department of Art from 2008—2016.  Bowman designed the curricular program for the Specialization in Graphic Design, BFA/BA Studio Art and was the founding designer and strategic visionary behind the new BFA in Biomedical Art and Visualization Program. Bowman teaches courses for the Graphic Design Specialization BFA Studio Art/BA Art, the Biomedical Art and Visualization BFA, and the Essentials of Design course in Public Relations and Advertising.