Mary Salvante
Mary Salvante
Faculty and Staff
Mary Salvante
Gallery and Exhibitions Program Director
Phone 856-256-4521
E-mail salvante@rowan.edu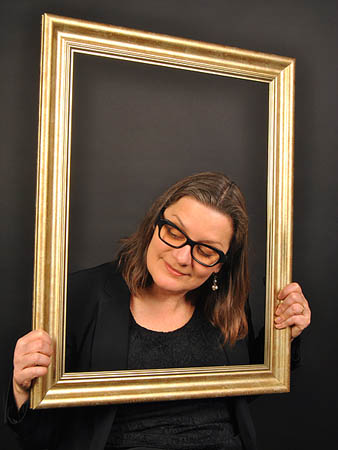 Mary Salvante is the gallery and exhibitions program director at the Rowan University Art Gallery in New Jersey. For over 20 years, she has been active in the visual arts as a curator, arts administrator, and professional artist. As an advisor at Randolph & Tate Associates, a New York-based art consultancy, from 1989 to 2000, Salvante provided curatorial services, art-acquisitions planning, and public and site-specific commissions-management for corporations, government agencies and nonprofit organizations. Clients included the Metropolitan Transportation Authority; the American Society of Composers, Authors, and Publishers; the Federal Reserve Bank of New York; MetLife; Newscorp; and the National Urban League.
After relocating to Philadelphia in 1999, Salvante increased her non-profit management activity. She created and served as founding director of The Schuylkill Center for Environmental Education's Environmental Art Program, the first and only program of its kind in Philadelphia that introduced site-specific, outdoor, ecology based art installations to the public. During her ten-year tenure she raised over $300,000 from foundations in support of it. She also developed environmentally focused artists in residence programs that were integrated into the Center's education curriculum and a rotating exhibit program of artwork focusing on environmental issues.
From 2003 until 2006, Salvante collaborated with volunteer artists to produce and present Philadelphia Open Studio Tours (POST) and was responsible for transitioning it from a volunteer-run program into one managed by The Center for Emerging Visual Artists. In 2010 she was co-founder of a public art program, Art In The Open, that brings artists out of their studios to work in the public realm. She has developed curatorial projects for the University of Pennsylvania, the City of Philadelphia Mural Arts Program, the Main Line Art Center, Art Ability at Bryn Mawr Rehab Hospital, the Philadelphia Theatre Alliance, the Independence Seaport Museum, and British Airways.
Salvante has worked with hundreds of artists including these nationally known artists: Alice Aycock, Mac Adams, Jackie Brookner, Willie Cole, Don Gummer, Brower Hatcher, Julie Heffernan, Joyce Kozloff, Tim Prentice, Beverly Semmes, and Brian Tolle.
Her own work has been exhibited at the Hudson River Museum, Hoyt Institute of Fine Art, The College of New Jersey, Berkshire Museum, Heckscher Museum, Hunter Museum of Art, Islip Art Museum, G.W. Einstein Gallery, New York City, Elaine Benson Gallery, Gallery East, Guild Hall, and Gallery North, all of New York. Her work is included in the collections of the College of New Jersey; American Society of Composers Authors and Publishers, The Federal Reserve Bank of New York, USAA Insurance Co., The Federal Reserve Bank of Richmond, Art Bank - US State Department, McGraw Hill, Pfizer, Inc., Compaq Computer Corp., and Hallmark Cards. She is the recipient of a Leeway Foundation Grand and fellowship awards from Virginia Center for Creative Art and Vermont Studio Center. Reviews of her work have appeared in the New York Times; Southampton Press and inNewsday Sunday Magazine.
Salvante is an advisory-committee member of The Center for Emerging Visual Artists and is on the Art in City Hall committee and a former chairperson of that committee.
She received an MS in arts administration from Drexel University and a BFA from the School of Visual Arts.