Edelman CCCA Alumni Advisory Board
Edelman CCCA Alumni Advisory Board
CCCA Alumni Advisory Board
Tara Bennett is a New York Times bestselling author/co-author of 30 official movie and TV companion books, including the upcoming history of Marvel Studios, two Outlander: The Official TV Series Companions, Sons of Anarchy: The Official Collector's Edition and Showrunners: The Art of Running a TV Show, the official companion to director Des Doyle's acclaimed feature documentary. Bennett also hosts official podcasts on TV series including HISTORY's current drama, Project Blue Book and USA's former series, Colony. At SYFY WIRE, she is a Sr. Producer creating and hosting video content for the website and its linear network, SYFY. And for more than a decade, she's been a proud adjunct instructor for Rowan University's RTF department.
---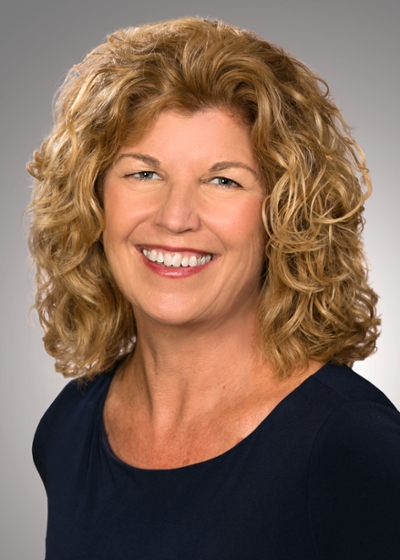 Laura Bishop is the founder and Managing Principal of Laura Bishop Communications serving clients throughout New Jersey and Pennsylvania. Bishop is highly regarded for her strategic thinking, creative approach and responsiveness. Widely known for her niche work in education, including school bond referenda communications and get-out-the vote campaigns, Laura has also planned and executed successful national and regional public relations, media campaigns and special events for a vast array of industry segments including environmental, non-profit, banking, insurance, social services, food service, energy and legal. Current and past clients include The Barnegat Bay Partnership, Pinelands Preservation Alliance, Woodford Cedar Run Wildlife Refuge, CASA, Somerset Stores, Fred Beans, Investors Bank and Watermark Communities, as well as dozens of school districts throughout New Jersey and the NJ Association of School Business Officials (NJASBO). In addition to her position on the Rowan CCCA Advisory Board, Laura is a member of the Board of Directors of the American Red Cross Southwestern New Jersey Chapter, the former President and current board member of the Rancocas Conservancy, President-elect of NJASBO's Associate Business Member Committee and a member of NJ School PR Association and National School PR Association.
---
David S. Burgin is the Manager Emergency Preparedness (EP), Offsite and Response Programs at Public Service Enterprise Group (PSEG), Nuclear LLC which includes the Salem and Hope Creek Nuclear Generating Stations. David holds a Masters in Public Relations (2002) from Rowan and two undergraduate BAs in Communication and Education (1982) from Rowan. David did his Master's thesis on public and political opinion surrounding the Salem and Hope Creek Nuclear Generating Stations and has been published several times addressing nuclear power plant emergency planning standards and joint information systems. David also graduated from the Southern New Jersey Leadership Institute at Rutgers University and currently serves on Rowan University's Foundation Board. David also assisted in the several Rowan University Job and Facility searches. Read more.
---
Ric Edelman, founder of Edelman Financial Engines, the nation's largest independent RIA, with $200 billion in client assets, is one of the nation's leading financial advisors, and three times was ranked the nation's #1 Independent Financial Advisor by Barron's. Ric hosts a nationally syndicated radio show, PBS television specials and is a #1 New York Times bestselling author of 10 books on personal finance. Recipient of IARFC's lifetime achievement award, Ric has been named by Investment News, RIABiz and others as one of the most influential people in the financial services industry. Ric is the 2017 recipient of the IARFC's Lifetime Achievement Award and he's in Research magazine's Financial Advisor Hall of Fame.
---
Melissa Fox, MHA, FACMPE currently serves as the Chief Operating Officer for Acenda (formerly Robins' Nest Inc.) where she oversees the operational and programmatic excellence for an agency which includes over 80 programs throughout 10 counties in New Jersey.  Ascenda is a family services agency which provides evidence-based programming in child welfare, prevention, juvenile justice, outpatient mental health, crisis services, substance use treatment, and supportive housing programs. A Rowan alumna, Fox has had a distinguished 20+ year career leading innovations in healthcare operations management within various organizations including Federally Qualified Health Centers, Healthcare for the Homeless, Behavioral Health, Home Care and Hospice.  She has been featured for her work within diverse healthcare environments and has served as an expert speaker on panels addressing the importance of data in driving innovations within the healthcare setting. Fox is a member of the American College of Healthcare Executives as well as the Medical Group Management Association, and has conducted presentations for organizations including the National Healthcare for the Homeless Council, National Nursing Centers Consortium, Philadelphia Social Innovations Journal, and the Health Center and Public Housing Symposium.
---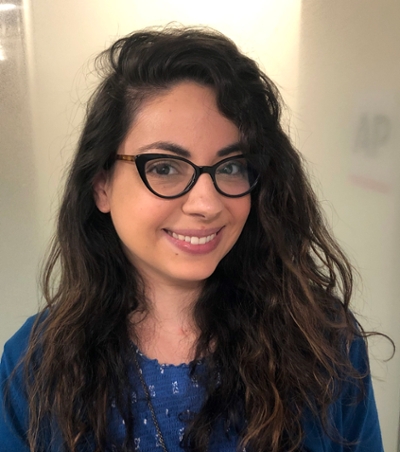 Christina Paciolla is The Associated Press' news editor for Pennsylvania, Ohio and New Jersey. She is also a Top Stories fellow, working with a small team on the biggest stories in the world. This summer, she became the East Regional Desk's intern trainer. Prior to the AP, Christina was the city editor for Metro Philadelphia newspaper, covering the city she grew up in. Previously, she was an editor/reporter with AOL and a political reporter for NJ.com. She also freelances for South Jersey Magazine where she's written about businesses, construction and bringing pets into work. She is a member of the College of Communication and Creative Arts Advisory Board at her alma mater, Rowan University. Christina and her husband live with their two tuxedo cats in the Philadelphia suburbs. She enjoys reading, yoga, horror movies, pop culture, the Phillies, board games and is a huge Twin Peaks fan.
---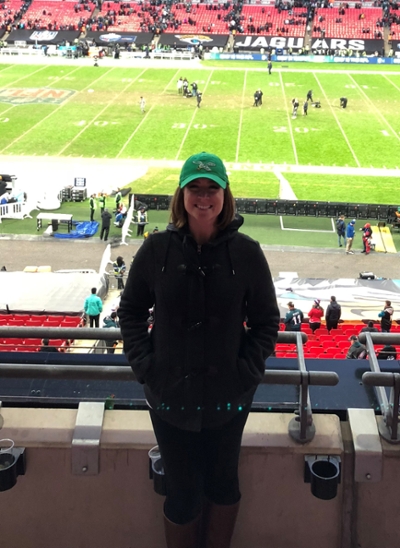 Cara Rodgers is a Production Manager for NFL Films, the most celebrated production company in sports television history, where she oversees logistics, inter-office coordination and personnel management & development for a department of 60 producers and more than 50 freelance employees. For more than a decade, she has managed the NFL Films Internship Program. She also coordinates public & partnership relations and competition & festival entries, where her efforts have led to 37 additional Emmy Awards for NFL Films in the past 14 seasons. As head of the NFL Films Internship Program, Mrs. Rodgers has exceled in identifying and placing top candidates from across the world in what has become one of the most sought-after internship opportunities in sports media. Her recruiting efforts have produced a significant increase in NFL opportunities for diverse candidates and placement opportunities for members of the United States military, retired NFL players and world-class education for students from schools large and small. She also spearheads a support program for post-intern employment opportunities throughout the television industry. More than 90% of her former interns are currently working in the film & television industry. As of 2019, 26 interns hired by Mrs. Rodgers are now employed year-round at NFL Films, including Emmy Award-winning creative leaders from HBO's Hard Knocks and the first female member of the NFL Films cinematography team. In 2018, Mrs. Rodgers was recognized with the inaugural "Coach of the Year" award by NFL Commissioner Roger Goodell, an honor acknowledging pride and passion in management and mentorship of employees. This award celebrates those at the NFL who are seen as leaders and are continually sought by those around them for their insight, advice and mentorship. She resides with her husband Ken and rescue dog Ralphie in Medford, NJ.